Luxury trades – Ep. 218
PODCAST: Roy's rolling best-22 is followed by some unique options to consider.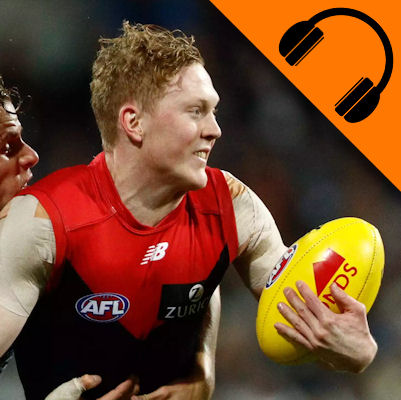 Last year Tom Mitchell broke the record for the most Fantasy points scored in the season. He's on track to beat that following his 187 on Sunday afternoon. With his price back to where it started and sights set on the next record, breaking Tom Rockliff's 134.8 average from 2014, Mitchell is a set-and-forget captain week-to-week.
While the Hawk's form has been outstanding, he's the most popular player in Fantasy Classic. Coaches are looking at other form players that could get them a leg up in the last round of head-to-head fixtures before Fantasy finals.
There is always talk about finding a point of difference for your team to allow you to have an extra unique in your match-ups. Roy looks at his rolling best-22 players with some suggestions for each line if you'd like to take the unique route.
As teams are getting set for the finals, many moves appear to be luxury as we use our allocated two trades per week.
Click here to subscribe on iTunes. (Please leave a rating and review to help us move up the charts).