Inside the Numbers – Round 16
Six players under $600K to consider thanks to Pete!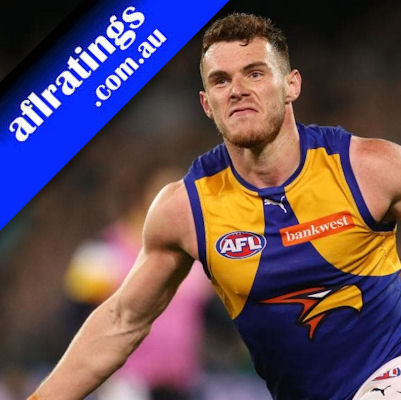 We have all been at one point or another struggling for the coin to upgrade to the best premium available, so your options are limited this week because you spent all your money on a great upgrade last week or you just don't have the players that are generating cash quick enough to complete an optimal trade.
This week will be really simple; there are arguably 6 MIDS available that could enhance your line-up for the remainder of the year:
Jack Steven $594K BE 112
Steven is averaging a moderate 95.0pts per game from 15 games, he has scored 100pts or more in 46.7% of games this year (2017 Season: 45.0%).
The Saints play 6 of their last 7 games at Etihad Stadium, in his first 6 games at the venue Steven averaged 108.0pts before crashing to a 49 effort in Round 12 against Sydney.
High ceiling games should offset any moderate returns, he could be that POD that clinches an AFL Fantasy Final.
Rory Sloane $593K BE 111
Sloane scored 111pts against the Tigers which included 7 Tackles in Round 16, with little data available to seriously consider from this year here is what he produced last season.
Games 100.0+: 50.0%
Games 120.0+: 41.7%
The conversion rate to a 120pt game from Sloane is outstanding, when he goes big.. he goes big. Sloane is another player with a low ownership that could be a difference maker in a Final.
Dustin Martin $575K BE 70
Martin is a whopping $225K under his 2018 starting price, the road has been very bumpy for Martin owners all year but the 102.0 average from his last 2 games is definitely something to ponder.
The risk selecting Martin is enormous considering his high 34.2% ownership, there would be nothing more deflating than not having Martin as a unique in an AFL Fantasy Final.
Scott Selwood $537K BE 101
Selwood was quick to find his feet last week recording 9 Tackles for a score of 85pts, his proximity to the ball can elevate his scores quite well.
2017 Average when recording 10+ Tackles: 106.4
Geelong play 4 of their final 7 games at GMHBA Stadium which will likely benefit Selwood, the Cats play Fremantle in Round 22 & Gold Coast in Round 23 at home.
Luke Shuey $522K BE 55
Shuey has averaged 29.0 Disposals in his last 2 games (Ave 105.0pts), his Break Even makes him a prime candidate for those still taking into consideration the possibility of flipping him in a few weeks to a better premium.
The 2018 season has been injury interrupted for Shuey, hopefully the last 2 weeks are a sign of what is to come.
David Armitage $498K BE 30
Armitage has responded well from being dropped back in Round 10, he has averaged 103.7pts in the 3 games since returning.
The risk here is that Armitage may make way for younger talent at the end of the H&A season, considering his low Break Even he could still be flipped if that became a reality.
Round 16 Team High Disposals
Richmond 449
Brisbane 442
Melbourne 442
4th time this year 6 Teams have recorded 400 Disposals or more in a full Round of AFL
Season High for 3 Teams:
Richmond (449)
Brisbane (442)
Nth Melbourne (440)
Round 16 Team Low Disposals
Carlton 297
Fremantle 339
West Coast 340
Season low 297 Disposals for Carlton
Season Team High Ave Disposals
Collingwood 411.2
Melbourne 393.1
St Kilda 387.4
Melbourne average 415.3 Disposals from Wins & 359.7 Disposals from loses this season
Season Team Low Ave Disposals
Gold Coast 340.7
Carlton 342.0
West Coast 352.5
West Coast have averaged 331.8 Disposals from their last 4 games
Round 16 Team High Points
Brisbane 1899
Nth Melbourne 1800
Hawthorn 1796
Brisbane scored 693pts more than Carlton in Round 16 (Highest Differential this season)
Round 16 Team Low Points
Carlton 1206
St Kilda 1364
Gold Coast 1409
Gold Coast have scored fewer than 1500pts in 10 games (66.7%), most by any team this season
Season Team High Points
Collingwood 1700.1
Melbourne 1638.9
Port Adelaide 1631.1
Port Adelaide have averaged 1675.8pts from their last 5 games
Season Team Low Points
Gold Coast 1464.5
Carlton 1465.5
Richmond 1514.7
Richmond recorded a season high 1758pts in Round 16
Highest Points Differential Last 5 Weeks
Port Adelaide +289.8
Brisbane +287.5
Hawthorn +214.3
Lowest Points Differential Last 5 Weeks
Gold Coast -319.0
Carlton -257.8
Adelaide -175.3
Good Luck for Round 17