Inside the Numbers – Round 15
Pete goes inside the Fantasy numbers.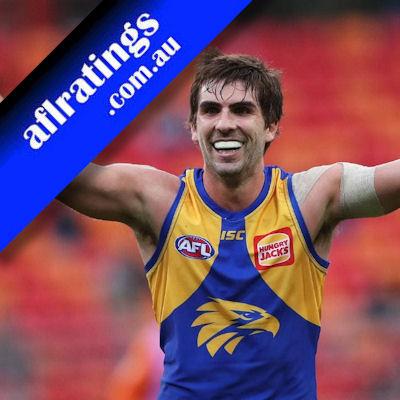 With only 8 weeks of the 2018 H&A season remaining most coaches are nearing completion of a full team, now is time to start identifying a few potential points of difference in order to gain that extra advantage.
This is Part 3 taking a look at each of the 18 AFL Clubs with a view to finding a relevant player that is under-priced or significantly improved compared to the 2017 H&A season. (Part 3 Richmond-Western Bulldogs)
RICHMOND
Dustin Martin MID $557K 87.8 AVE (2017 AVE: 113.6) BE 84
It has been a severely frustrating year to own Dusty, the poor starts or slow finishes have been very hard to tolerate and yet he is still owned by 33% of the competition. The give & receive again Disposals from last year have evaporated for Dusty, also he has been dealing with a Calf issue which resulted in him missing Round 12.
The upside for taking Martin are the final 3 games of the H&A season, the Tigers play Gold Coast, Essendon & Western Bulldogs. Richmond will likely have solidified a position in the Top 2 and surely will be playing a lesser contact game of kick to kick, that could be prime time for Dusty.
ST KILDA
Jack Billings FWD $516K 78.3 AVE (2017 AVE:  94.6) BE 60
Billings may be on the never again list for many coaches but an average of 98.5pts in the 2 games since being dropped is certainly a positive, he does have a very good ceiling and did average 116.5pts from his last 4 games in 2017.
SYDNEY
Lance Franklin FWD $598K 93.0 AVE (2017 AVE: 96.1) BE 104
There are a few ceiling type games ahead for Buddy in the final 8 weeks in which he could expose a weak defensive, in the 3 games prior to the Round 15 (64pts) match-up against Alex Rance he averaged 99.0pts.
WEST COAST
Luke Shuey MID $509K 79.3AVE (2017 AVE: 98.9) BE 75
It has been an injury interrupted season for Shuey but the 114pts against Adelaide in Round 15 didn't go unnoticed, West Coast play Fremantle in Round 20 (Week 1 AFL Fantasy Finals) & Brisbane in Round 23 (AFL Fantasy Grand Final).
Shuey could be the perfect M8/Bench & be used depending on game match-ups, he does have a good ceiling.
WESTERN BULLDOGS
Josh Dunkley FWD $547K 83.6 AVE (2017 AVE: 63.0) BE 75
Dunkley has been thrown into the midfield by Luke Beveridge in the last 2 weeks and the 112pts in Round 15 could be a sign of what is ahead, he has been used in tagging duties but his ability to win his own ball could elevate his scores in the final 8 games on the season.
This is a very risky selection, but the midfield opportunity & extremely low ownership is somewhat appealing.
Part 1 Inside the Numbers Round 11: Adelaide to Geelong
Part 2 Inside the Numbers Round 13: Gold Coast to Port Adelaide
Round 15 High Team Disposals
411 Collingwood
407 Geelong
401 Essendon
Geelong has recorded 400 Disposals or more in 3 of their last 4 games
Round 15 Low Team Disposals
315 Fremantle
335 West Coast
336 Sydney
West Coast have averaged 329.0 Disposals from their last 3 games
Season High Ave Team Disposals
413.5 Collingwood
389.6 Melbourne
388.9 St Kilda
Melbourne have averaged 363.3 Disposals from their last 3 games
Season Low Ave Team Disposals
340.0 Gold Coast
345.2 Carlton
353.4 West Coast
Gold Coast 397 Disposals against Collingwood in Round 15
Round 15 High Team Points
1707 Geelong
1702 Collingwood
1673 Brisbane
Brisbane 1673pts is their highest score for the year
Round 15 Low Team Points
1364 Fremantle
1456 Sydney
1458 Carlton
Carlton have scored fewer than 1500pts in 4 of their last 5 games
Season High Ave Team Points
1711.4 Collingwood
1629.1 Melbourne
1620.2 Port Adelaide
Collingwood have averaged 1767.7pts from their last 7 games
Season Low Ave Team Points
1468.5 Gold Coast
1484.0 Carlton
1497.3 Richmond
Richmond have averaged 1592.0pts from their last 2 games
Good Luck in Round 16