Moneyball's $4000 Sunday Special: Rd 16
The Moneyball Sunday Special is here, complete with tips from Roy. Make sure you enter the FREE competition to win an AFL Grand Final experience.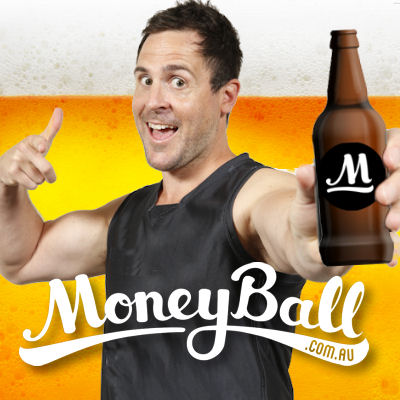 It's Sunday Funday and that means we have a $4000 special!
Roos v Suns (1.10 pm)
Bombers v Pies
Eagles v Giants
Alright, you need to check this out… They say nothing in life is free, but this is! And it could result in you going to the Grand Final.
Click here to subscribe to the Match Committee Podcast on iTunes.
Our friends at Moneyball have a massive promotion  for this season. You can win an AFL Grand Final Experience. Two tickets and accommodation to this year's big dance and if you live a plane ride away from Melbourne, you will get a couple of return flights too!
This promotion is available to existing and new Moneyball members. Click here to register.
JOIN UP and be involved with a chance to win tickets to the AFL Grand Final by following the links on DT Talk, they will take you to a FREE CONTEST.
If you have the highest score for the week in this game = $20 Free Bet.
But if you have the highest score for the season… then pack your bags cause you are off to the AFL GRAND FINAL.
After all – it's a FREE BET what do you have to lose.
David Swallow ($8,700 MID) is in good form, something you don't often hear about a Sun, add to that he has good history against his upcoming opponent and by now you will be calling me crazy… But it's true. He was outstanding against the Pies last week with 31 touches, 6 marks and 6 tackles for 123 and has scored 103, 109 and 111 in his last three against the Roos. My only fear is that he will be punished for his good form by a Jacobs tag.
Paul Ahern ($4,300 MID) is a must have in my book based on potential and price, especially in this match up. He scored an impressive 82 last week after being a late inclusion and we has the second ranked Roo in the second half with over 50. Remember he had 90 on debut and I think he has the potential to go back there today.
Callan Ward ($8,500 MID) is the cheapest of the 'best four' Giant mid options today, all of which traditionally go big against the Eagles, so he looks great value given his last four games against them where he has scores of 120, 113, 126 and 104. Thanks to TBetta, have a look at these numbers and take your pick:
Stephen Coniglio ($9,500 MID) – Last 4 versus West Coast: 121,   97, 121, 111.
Josh Kelly ($10,600 MID) – Last 3 versus West Coast: 111, 130, 119
Lachie Whitfield ($8,800 MID) – Last 3 versus West Coast: 130, 128,   98
If you are wondering where Dylan Shiel ($8,400 MID) is… He traditionally cops the Hutchings tag and a s a result has not scored triple figures against them in his last five games.
Click here to subscribe on iTunes.
Andrew Gaff ($10,000 MID) has been awesome this year, but at home he has been in full on beast mode. His last seven games at Optus speak for themselves with 120,122, 120, 110, 107, 102 and 114. He has and elite ceiling and the Giants have been giving up a heap of points to gun mids.
Taylor Adams ($8,500 MID) Adams is going to be a big beneficiary of Treloar missing and we saw that last week where he managed 30 touches for the first time this year which helped him finish the games as the highest scoring Pie MID. In the last two years, his numbers are nuts when hitting 30 possessions with scores of 151, 137, 107, 148, 115, 116, 97, 105, 151, 124, 128 and 101 in that time.
Kyle Langford ($6,900 FWD) looks a value play on the back of a role change into the midfield. In the past two weeks he has scores of 93 and 102 and has increased his average from 74 to 88 since Zaharakis has been out injured. If that role continues, he has a nice match up where he should score well over the price tag.
Good luck!
Roy