Moneyballin' – Round 15
For the maximum edge over your DFS competition, make sure you're soaking up the good oil in the Match Committee Podcast while building your line-ups for Round 15. Good luck!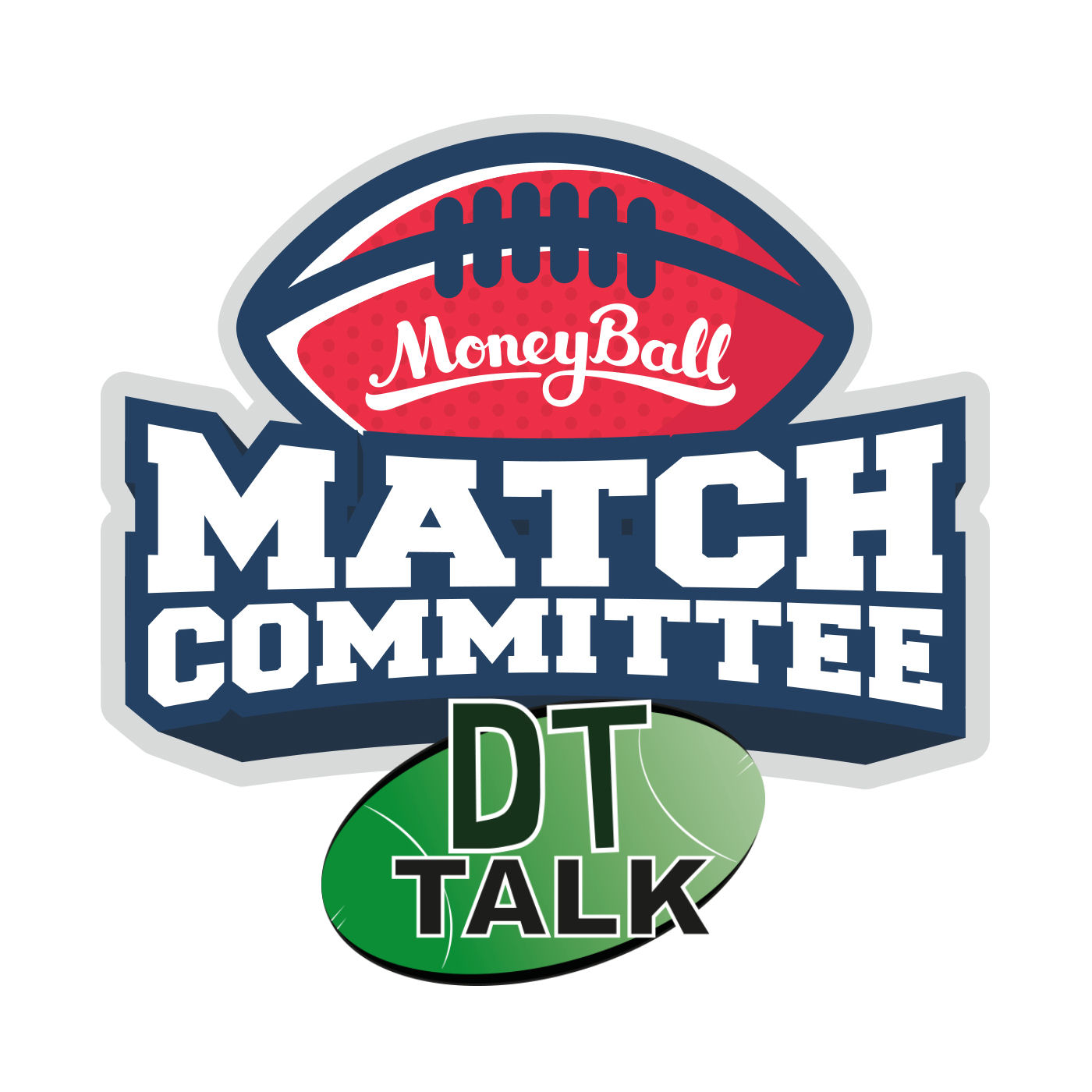 Tbetta here, and welcome to the self-proclaimed top resource for keen Aussie rules Moneyball punters! DFS (Daily Fantasy Sports) is taking off around the world and Moneyball have the perfect platform for you to turn your AFL Fantasy prowess into cold hard cash. Signing up is easy – head to moneyball.com.au and you could be ballin' within minutes.
If you're unsure how DFS works, be sure to head to the 'Help' section for all the info you need to start cashing in on your AFL Fantasy knowledge.
Click here to subscribe on iTunes.
Western Bulldogs vs Geelong
BEST PICK: Rhys Stanley ($7,000 RU)
The Bulldogs are the easiest team to score ruck points against over the past 5 weeks, which makes sense given that they concede the most hitouts of any team this year at 52.1 per game. The Doggies allowed Goldstein his highest score for the year last week (118 from 42 hitouts), and gifted Grundy (124), Gawn (141) and Ryder (102) healthy tons in the weeks immediately prior.
Looking at it from Stanley's perspective, he's very good at taking a mile when the opposition offers an inch. His 5 best scores this year have come up against the other teams in the Top 6 "Easiest" for ruckmen, leaving only the Western Bulldogs to finish off his collection:
STK: 81
WBD: ?
RICH: 113
GWS: 107
PORT: 79
CARL: 91
BEST STAT: Patrick Dangerfield ($9,600 MID)
Dangerfield's received the full 9 Brownlow votes in his last 3 games against the Bulldogs, dominating at the tailend of his most recent scores against them of 110, 110, 143, 135 and 156. Is this the week he finally busts out? Can we expect his midfield time to improve now after having a week off with the Bye, with Geelong admitting he was carrying soreness in the early part of the year? Being named at CHF isn't a great omen, but he's cheap enough now that you can take the chance on one of the best fantasy players of our generation.
BEST VALUE: Hayden Crozier ($5,700 FWD)
Playing a loose rebounding role and pushing up onto a wing has resulted in scores of 95 and 101 in the last fortnight, whereas he was playing a much more defensive role before. Suckling's absence might have kick-started Hayden's form with a more attacking mindset, and with the veteran back, what can we expect from Crozier? Well, he's been named on a wing while Suckling snuggles up in a back pocket, so I'm expecting him to build on his momentum with another 90+ score this week.
Carlton vs Port Adelaide
BEST STAT: Chad Wingard ($7,600 MID)
Once again, The Chad has proven that he can't play football away from the comforts of his own backyard. He averages just 58 MB in "away" games this year, compared to 86 MB at "home" – this is consistent with his 2017 season where it was a 77-106 split, respectively. Despite a midfield role change, I simply can't trust Wingard the minute he gets on a plane, with career scores at the MCG of 70, 71, 52, 74, 86, 86 and 58.
BEST VALUE: Andrew Phillips ($5,000 RU)
Phillips comes in for the injured Kreuzer this week, who has been a nifty plug-and-play option in the past. In his two games without Kreuz this year, he averages of 36 hitouts and 71 MB points. Port are amongst the leakiest to ruckmen this year, so I'd be saving over $3k over Ryder with the Carlton ginger here.
BEST RETHINK: Patrick Cripps ($9,200 MID)
I'd be worried about the Sam Powell-Pepper tag, especially after Cripps dominated with 29 touches and 3 goals last week against Collingwood. SPP tagged Clayton Oliver last week and kept him to just 93 MB, his lowest score in a month. Surely the coaching staff at Port will be stoked with the 17 tackles from Powell-Pepper in that role, so I wouldn't be surprised if they ran it back again.
If that's the case, then who does SPP tag after nullifying the player ranked 5th for Clearances this year? The guy ranked 2nd of course, Patrick Cripps at 7.7 per game.
Adelaide vs West Coast
BEST PICK: Andrew Gaff ($9,900 MID)
Adelaide have conceded the most fantasy points (1707) of any team over the past 5 weeks, including the 3rd most tons per game (3.8). Laird and Sloane are very handy inclusions for the Crows and might help stem some of the midfield bleeding, but will two underdone guns be enough to reverse the overwhelming negative trend of the past month? If not, expect Gaff to add another big score to his 116 and 112 in his last two matches against the Crows.
BEST STAT: Shannon Hurn ($7,500 DEF)
Hurn has notched the most marks of any player this season (8.6 per game), which is a remarkable effort for a guy in his 13th season. Adelaide have conceded the most points to DEF's of any team over the past 5 weeks, and I expect that with West Coast's clinical structure, Hurn will take full advantage of any edge he's allowed. Hurn's scored 112, 118, 98, 124 and 108 when taking 10+ marks this year, and he's a fair chance to hit that this week on a match-up basis.
BEST RETHINK: Sam Jacobs ($7,300 RU)
No ruckman has reached 90 AF against West Coast's powerful Naitanui and Lycett combination, and I can't see Jacobs being the first. The Big Sauce has a highest score of just 81 over his last 6 games. Pass.
Gold Coast vs Collingwood
BEST PICK: Jordan De Goey ($7,300 MID)
With Treloar injured, who gets the extra midfield time? De Goey's already playing more in the guts lately, winning a huge 83% of his possessions between the arcs over the past fortnight, compared to just 65% previously. Unsurprisingly, that's seen his average jump from 75 to a hefty 104 over his past two games. De Goey's scores when winning more than 23 touches in his career reads 102, 109, 101, 114 and 117, so he just needs to be around the footy for a little longer…  If that midfield time sees another boost this week, then watch out!
BEST STAT: Taylor Adams ($8,500 MID)
Gold Coast allowed scores of 124 (Shiels) and 121 (Jaeger) to inside MIDs last week. The week before that, it was Ross (137) and Steven (110), another pair of inside MIDs. And the week before that, it was Selwood (136) and Menegola (125)… once again, inside MIDs. You get the picture.
So while Gold Coast are the easiest team for MIDs to score against this year, it's the inside, contested guys that go "big" and are the ones that we want to target. No player has won more contested possessions for Collingwood over the past month than Adams' 43 (next best Sidey with 34), so it makes sense that Taylor would be a big beneficiary of Gold Coast's midfield woes. With the absence of Treloar on top of that, could Adams finally exceed the ton this week after teasing us for over a month?
BEST RETHINK: Steele Sidebottom ($10,100 MID)
Touk Miller did a job last week on one of the premier ball-winners in the competition and was highly successful, so there's a strong chance Gold Coast gopt to build on that momentum with another tagging assignment this week. Sidey has been tagged just once so far this year, scoring 77 against Bombers – which just so happened to be his lowest for the year.
Touk's victims this year have seen mixed results so far, with Zorko (55) and Titch (84) struggling, but Jack Steven (110) able to break free and have an influence. Regardless, there's no upside in spending 5-figures on a guy highly likely to cop a tag when the Pies have so many strong options like Pendlebury and Phillips that you could spend your money on instead.
GWS vs Hawthorn
BEST PICK: Josh Kelly ($10,300 MID)
With scores of 166 and 138 in his last two this year, you can be sure that Kelly will be one of the most highly-owned Premiums this week. Once again, the key to his high scoring was passing the magical tackle threshold. His scores with 5+ tackles this year read 115, 118, 166 and 138, whereas they look like 88, 93 and 96 when he fails to hit that mark. The fact that the Hawks haven't tagged at all over the past 5 weeks is enough to offset their stingey midfield numbers where Kelly is concerned, in my opinion.
BEST STAT: Jaeger O'Meara ($8,000 MID)
Jaeger has busted out of mediocrity with 114 and 121 in the past two weeks, thanks chiefly to his totals of 8 and 10 tackles in those games. Given that the Giants concede the 6th-most tackles of any team this year, there's a fair chance he operates around that level again.
BEST VALUE: Dawson Simpson ($4,700 RU)
Lobb is back into the team, but replaces the suspended Cameron as a key forward rather than as a ruckman, leaving Simpson to worry about the tapwork. The veteran back-up has produced scores of 70, 81 and 72 when he's been called upon this year, which is very serviceable for his price. Ultimately, he's a decent chance to match McEvoy this weekend in MB, but you can get him for $3k cheaper.
Melbourne vs St Kilda
BEST PICK: Max Gawn ($9,700 RU)
The Saints concede the most points to RUC's this year, and with 4 scores above 135 already this year, Gawn simply has to be on your radar in GPP's and cash games alike. While Max had "only" 111 against them earlier this year, that was from a modest 34 hitouts, and I think he can go much bigger than that in the open air of the MCG where he averages 118 this year.
BEST STAT: Jesse Hogan ($8,000 FWD)
The Saints concede the most marks of any team this year at 101 per game, which is great news for a bloke that relies heavily on that stat to score. Hogan has scored 133, 104, 102, 110, 110, 113, and 123 in games where he's notched at least 7 marks this year, but that drops dramatically to scores such as 68, 85, 57, 61, 53 and 57 when he doesn't.
Hogan's last 4 uninjured games against the Saints is an excellent demonstration as to how much of a lock he is to hit the ton this week:
8 marks, 7 goals, 118 AF

8 marks, 3 goals, 118 AF

7 marks, 2 goals, 101 AF

7 marks, 3 goals, 110 AF
BEST VALUE: Bayley Fritsch ($6,900 FWD)
Like Hogan, Fritsch will benefit from Saints conceding the most marks of any team this year. Fritsch's scores when reaching 7 marks this year are 88, 91, 126 and 99, so expect the rookie to be very busy in his link-man role this weekend.
BEST VALUE: Luke Dunstan ($7,100 MID)
While marks are the Saints' kryptonite, for the Demons it's tackling, conceding the most tackles to their opponents of any team this year at 74 per game. Dunstan has been hot and cold this year, but his scores of 129, 102 and 120 when notching at least 7 tackles this year are undeniable. He's out of form at the moment, so he should be a unique pick with huge upside.
Essendon vs North Melbourne
BEST PICK: Todd Goldstein ($7,900 RU)
Is it 2015? Because this is the second week running that I've recommended the blue and white behemoth. But Goldstein's scores of 175 and 109 in his last two against the Bombers made me take notice in a typical Roos game where there's not a lot of value on the slate. With 87, 82 and 118 in his last few and no Preuss in sight, there's cause for optimism that he can continue this run of form.
BEST VALUE: Jed Anderson ($6,100 FWD)
Anderson dished up a 4-point score a couple of weeks ago thanks to a hip injury early in the game, and that's kept his price nice and affordable in Moneyball. $6.1k is way too cheap for a guy who's produced 86, 97, 94, 74 and 91 in his last five full games, even if he hasn't quite shown that triple-digit ceiling yet. Anderson's improvement is due to a clear role change into the midfield, whereas he was languishing on a forward flank before Round 7 and averaging just 68 MB.
BEST RETHINK: Zach Merrett ($9,400 MID)
Ben Jacobs likely returns from delayed concussion – check final teams and cross your fingers for no late withdrawals – and seems destined to ruin Merrett's day. Zach has struggles with the "hard" or "designated" tags this year, producing scores of just  78, 64, 81 and 103 when someone sacrifices their game for him. I'll be fading Merrett strongly this week as the probability of a sub-70 score is high.
Fremantle vs Brisbane
BEST PICK: Luke Ryan ($7,500 DEF)
Blakely out indefinitely means Ryan will have "The Role" all to himself moving forward, as the backline goodness has been shared between these two all year. Remember when this happened last year?
R14 – Blakely – 7 marks, 107 AF
R15 – Hughes – 14 marks, 137 AF  (Blakely missed this week due to surfing trip)
R16 – Blakely – 12 marks, 135 AF
R17 – Blakely – 11 marks, 149 AF
R18 – Blakely – 9 marks, 114 AF
R19 – Ryan – 14 marks, 138 AF   (Blakely injured)
R20 – Ryan – 16 marks, 126 AF   (Blakely remains out injured)
While the high-marking role isn't as pronounced at Freo this year, Ryan's already tapping into the +6 combos of late, averaging 9 marks and 101 AF in his past 6. I'm very curious to see whether that becomes supercharged this week…
BEST STAT: Mitch Robinson ($8,600 MID)
Not including his most recent game where he sustained a calf injury early, Robbo's dished up a lowest score of 85 all year, averaging 98 MB somewhat under the radar. That's incredible consistency, and he comes up against his favourite team this week in the Dockers, who he's produced 101, 106, 98, 100 and 113 against in recent times. Lookout for another belter from Robbo if he can apply his trademark manic pressure, as he's produced scores of 110, 93, 94, and 120 when reaching at least 7 tackles this year.
BEST VALUE: Brisbane Defenders
Dockers concede the most points to DEF's this year, and Brisbane have a few guys you can comfortably consider. Luke Hodge ($6,900 DEF) busted out a vintage 140 last week, which means that his scores when hitting 8+ marks this year is 98 and 140. Alex Witherden ($7,300 DEF) is the new kid on the block, averaging 92 in his last 3, but what I really like is the 123 and 127 he's posted this year when ripping down double-digit marks. You can even look at Daniel Rich ($6,700 DEF) these days, after producing 95, 104 and 99 heading into this weekend.
Always remember to gamble responsibly. If you're having problems with your betting, you can get help at Lifeline or talk to someone at Gambling Help Online.