Taking stock – Ep. 210
PODCAST: We're on the other side of the byes, let's finish the year well.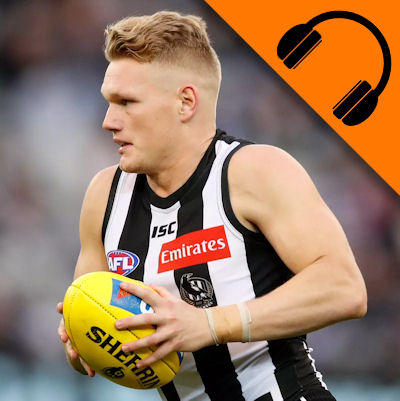 Click here to subscribe on iTunes. (Please leave a rating and review to help us move up the charts).
Finally, the bye rounds are over and Fantasy coaches around the country are looking forward to 'normal' rounds of footy for the next nine weeks… with a sprinkling of Thursday night games.
Following the three multi-bye rounds, coaches approached the challenging weeks with two things in mind; fielding 18 players each week and making their teams better without sideways trading.
The Traders had that goal and, as a whole, they've achieved their aim with their nine trades.
This year, Warnie is enjoying the most success of the trio. Prior to round 12, the Warne Dawgs were ranked at 2373rd and almost halved their ranking to 1203rd during the three-week stretch. Jack Macrae's injury and Jack Billings' omission were his only sideways trades, but the other seven were about moving on cash cows.
His team is now down to one rookie, Tom Doedee, on the field with only a couple of underperformers he wishes to move on.
If it wasn't for a sub-1600 score this week, Roy would have played the byes to perfection.
The coach of destROY took his team from 2730th to 1517th overall without trading one premium out of his squad. He is down to two rookies on field, including Bayley Fritsch who, in Roy's words, isn't going anywhere with his recent form.
Staying strong with his trading philosophy has helped his recent rankings rise.
It hasn't been Calvin's year. While his overall ranking has improved slightly, 9136th to 8780th, he has continued to be dealt an ordinary hand. Many of the rookies he took a punt on didn't earn the desired cash and therefore his ability to upgrade players on his field across the byes was limited.
Team Calvinator now has some MID/FWD links for extra flexibility within his squad and while he still has some rookies on field, things are looking up. Holding Billings could possibly see luck swing back in his favour if he remains on the wing.
The boys take stock of their teams as they approach the five weeks before finals on this week's episode of the Official AFL Fantasy podcast.
ROUND 14 WINNER