Goodbye, byes – Ep. 208
PODCAST: It's a big week as the last of the bye rounds is here.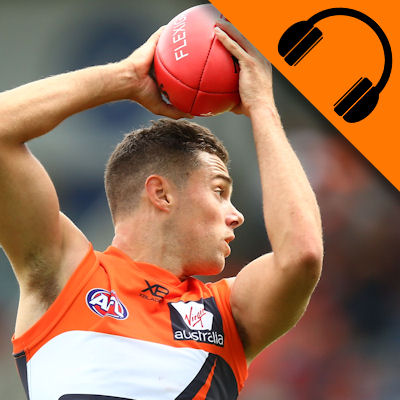 Click here to subscribe on iTunes. (Please leave a rating and review to help us move up the charts).
TWO DOWN, one to go. The most challenging three weeks of a Fantasy coach's season is multi-bye rounds. On average, a third of our squads are on the sidelines, especially in rounds 13 and 14 but switched on pundits aim to have as many as possible playing each week.
Although, injury, suspension and selection have made things tougher than first thought.
Round 14 is the final bye round and our last chance to have three trades to use and the added benefit of counting the best 18 scorers from the regular on field 22. If you're fielding more than 18, firstly consider yourself lucky, but secondly, you have the advantage of dropping off the lowest scores from the 19th man on.
As the bye rounds play out, the basic strategy for coaches is to trade out players on their bye, preferably cash cows who have done their job, for players who are coming off their bye, preferably premiums.
This week Adelaide, Fremantle, Geelong, Richmond, St Kilda and the Sydney Swans are on a bye. Therefore there are a range of trade targets from the 12 other clubs.
Two popular downgrade targets in the back line thanks to great performances in round 12 will be Mason Redman (DEF, $212,000) coming off a score of 92 and Joel Smith (DEF/MID, $199,000) who racked up 80 points.
One, or both, are being brought in for defender cash cows who are on the bye this week such as Tom Doedee (DEF, $450,000), Logan Austin (DEF, $391,000) and Bailey Rice (DEF, $341,000). While there is an argument to hold all three, the common goal is to make your team better over the byes; that is, finish with more premiums on your ground as we head into the last few rounds before Fantasy finals.
On this week's episode of the Official AFL Fantasy Podcast, Roy, Calvin and Warnie discuss trading strategy ahead of round 14 with a focus on the best players to have in your side for the run home.
ROUND 13 WINNER