Magoos News – Rd. 12
Here's this week's magoos news.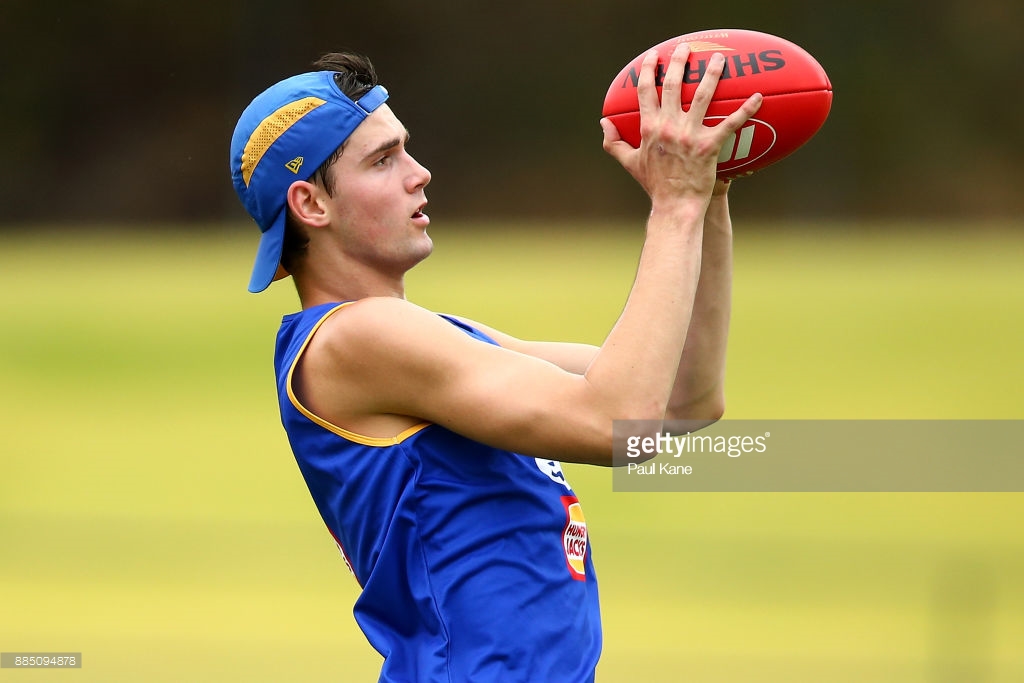 VFL
Geelong
Jackson Thurlow (DEF/MID, $412K) was huge with 43 touches and 9 marks, for 143 points. I doubt he'll come in and if he does, probably not relevant. Ryan Abbott (RUC, $170K) was very good with 25 touches, 1 goal, 8 marks, 6 tackles and 22 hitouts for 140 fantasy points. Rhys Stanley had stitches in his mouth but I think he'll be fine. Corey Gregson (FWD, $311K) and Gryan Miers (FWD, $170K) were both huge with 115 and 110 respectively, but needed goals for their scores in their 100 point win. Either of them could possibly replace Aaron Black, but Lincon McCarthy was a late out and should come back in for him. Mark O'Connor (DEF/MID, $209K) was great with 24 points and 7 marks for 96 points. I still don't think he'll come back in.
North Melbourne
Ryan Clarke (DEF, $488K) was quite good with27 touches and 10 tackles for 119 points. He is pushing for selection and if Hurting or Turner don't get up, he's the likely replacement, but they have the bye this week so they should fine. Mitchell Hibberd (DEF, $235K) was solid with 29 touches for 99 points. I don't think he'll play anytime soon but he'll be cheap for next year. Brayden Preuss (RUC, $445K) was poor with only 34 hitouts for 46 points! Kyron Hayden (MID, $170K) was down a bit from his last few weeks, with 45 points and 13 touches, but showed some promising signs in the last quarter.
Melbourne Demons (Casey Scorpions)
Tomas Bugg (FWD, $457K) was huge with 34 touches, 6 marks, 6 tackles and 2 goals for 140 points. He's too expensive to consider if he comes in but I doubt he will, if Dom Tyson can't even get into the team (yet). Speaking of Dom Tyson (MID, $566K) was great with 35 touches, 5 marks and 7 tackles for 131 points. I reckon he'll come back after the bye, after that loss on Monday. Harley Balic (FWD/MID, $346K) continues to push for selection after having 22 touches and 2 goals or 106 points. He is probably too expensive to consider. Harrison Petty (DEF, $198K) was on the extended bench for the Queen's Birthday clash, and could push for selection after having 18 touches, 5 marks and 6 tackles for 91.
Collingwood Magpies
Jarryd Blair (FWD, $395K) was the top scorer with 117 and 23 touches as well as 11 tackles. He's definitely not fantasy relevant but was good on the weekend. Brayden Sier (DEF, $170K) was good with 1 goal, 20 touches and 8 tackles for 90 points. He's been on the extended bench a couple of times but I doubt he'll get a game considering the form of the Pies. Sam Murray (DEF, $495K) was solid with 23 touches and 5 tackles for 89 points but I think he'll need to do a bit more if he wants another game.
Essendon Bombers
Dylan Clarke (MID/FWD, $181K) was absolutely huge! He racked up 38 touches, 11 marks and 11 tackles and 177, topping off his triple-double. The bombers have the bye this week, and although he is good enough to get a game, I just can't see who gets out. Kobe Mutch (MID, $265K) was also huge with 33 touches, 7 marks, 5 tackles and a goal for his 130 points. It was his first game back after having concussion symptoms and headaches and could be one they through back in after the bye. Aaron Francis (DEF/FWD, $259K) was solid with 90 points, including 23 touches and 11 marks. He's getting closer and closer.
St Kilda (Sandringham Dragons)
In their 122 point win, dropped star Jack Billings (FWD, $485K) had an absolute fest, with 54 disposals, 7 marks, 3 tackles and 3 goals for 186 points. He is almost certain to come back in with those numbers and yet another loss for the Saints. David Armitage (MID, $435K) will probably get mentioned every week because I don't think he'll play again, with the Saints looking to play the youth. He managed 41 touches and 6 tackles for 133.  Nathan Freeman (MID, $170K) returned after his injury and had 28 touches, 3 marks, 4 tackles and 0.2 for 95 points. I think he'll almost certainly get a game at some point after his bye if he doesn't get injured. I think they'll keep him in the VFL until the bye, and give the bloke a crack after the byes.
Richmond Tigers
Not much came out of the Tigers 12 point loss, but Jacob Townsend (FWD, $369K) was the top scorer with 109, including 2 goals, 14 touches and 13 tackles. He's definitely not an option if he does get a game. Corey Ellis (DEF/MID, $366K) played a couple of early games, but was dropped, but had 24 touches and a goal in the VFL on the weekend. Shai Bolton (FWD, $230K) wasn't too bad, with 2.2 and a hitout for some reason, and had 77 fantasy points, as well as taking possibly one of the greatest marks this year.
WAFL
Fremantle Dockers (Peel Thunder)
Michael Walters owners would be glad to hear that Mitch Crowden (MID/FWD, $270K) racked up 27 touches and 11 tackles for 121 points, and could be a straight swap for Walters. They do have Fyfe to come back in though, and Fyfe could just come in for Walters instead of Crowden. Luke Strnadica (RUC, $170K) was great with 34 whiteouts and 15 touches for 105 points, but Scott Jones is obviously ahead of him. Cam McCarthy (FWD, $296K) was quite good with 1 goal, 17 touches, 8 marks and 8 tackles for 101 points. I reckon he'll spend another week in the WAFL at least, before he gets another crack at it. Griffin Logue (DEF, $300K) scored 65 point in a promising game, before he got injured, and could be out of the year. Unlucky for big Griff.
NEAFL
Sydney Swans
James Rose (FWD, $383K) was great with 2.3, 35 touches and 10 marks for 147 points, but I don't think he'll play and isn't relevant at that price anyway. Darcy Cameron (RUC, $170K) continued his unreal form, with 32 hitouts, 8 marks and 2 goals for 115 points. At this rate, the only way he'll get a game is if Sinclair gets injured. John Longmuir said he doesn't want to get exposed by the Eagles duo and has a couple of different plans he may consider. Could Cameron be a part of them? As I said last week, I'm really loving the look of Colin O'Riordan (DEF, $170K) as an option if he gets a game. He had 31 touches and 11 marks for 110 points, and averages 27 touches and 103 points for the season. Nic Newman (MID, $521K) was sent back to the twos, and racked up 27 touches and 0.2 for 90 fantasy points. Jordan Dawson (MID/FWD, $254K) made his NEAFl return and is one I'm really looking forward to, and he had 71 points from 21 touches and 0.3, from limited TOG. He averaged 130, 27 touches and 2 goals from 15 games in the NEAFL last year, and would be nice to have at some stage either this year or next year. Keep an eye on him.
Brisbane Lions
Not much happened in the Lions reserves. Jacob Allison (MID, $389K) was the top scorer with 29 touches, 10 marks and 110 points. He could come in if needed but I don't think he will. Brandon Starcevich (FWD/MID, $236K) was on the extended bench last week and is very close to a debut. H had a quiet game on the weekend though, which wouldn't have helped his case. He had 13 touches and laid 4 tackles, and kicked 2 behinds for 52 points.
GWS
Adam Kennedy (DEF/MID, $358K) was huge with 35 touches, 10 marks and 2.2 for 149 points. He's too expensive to consider in classic and probably won't get a game anyway. Dawson Simpson (RUC, $439K) was huge as well, with 124 points, including 16 touches, 7 marks, 6 tackles, 33 hitouts and a goal, and if Rory Lobb doesn't get up, I suspect Simpson will come straight back in, unless, Lachlan Keeffe (DEF/FWD, $253K) come in, who scored 56 from 17 touches. Matthew Buntine (DEF, $247K) didn't do much wrong to get dropped, but scored well in the NEAFL, with 28 touches, 11 marks and a goal for 119 points. Nick Shipley (MID, $170K) was also good with 24 touches and 15 tackles, for his 112 points. Hopefully his pressure gets him another game. Jeremy Finlayson (DEF/MID, $401K) was solid with 31 touches, 7 marks and a goal for 106 points. Isaac Cumming (DEF, $191K) was also solid, with 23 touches, 7 marks and a goal for 89 points.
Gold Coast Suns
Jarryd Lyons (MID, $635K) was huge, as he should, with 37 touches and a goal for 138 points. If the Suns want to win a game, I suggest bringing him back in. Josh Schoenfeld (MID, $355K) was great as well with 30 touches, 8 marks and 9 tackles for 138 points. He's too expensive for classic but I think he'll get a run at some stage this year. Brayden Crossley (RUC, $235K) was okay, with 23 hitouts, 6 tackles and a goal for 64 points. A few coaches will be hoping he gets a game this week.
SANFL
Port Adelaide
Dom Barry (MID, $299K) was good again with24 touches, 8 marks, 2 goals and 98 fantasy points, the second week in a row that he's scored 98. Jack Trengove (MID, $376K) was solid with 81 points and 20 touches but I don't think he'll get a game in the Power's midfield.
Adelaide Crows
Patrick Wilson (FWD/MID, $170K) was huge again, with 33 touches, a goal, 10 marks and 5 tackles for 133 points, moving his season average to 100 on the dot. He keeps pushing for selection and puts his hand up yet again this week. Curtly Hampton (MID, $430K) continues to push for selection after having 29 touches for 109 points. He's not relevant in classic but could come in with all the Crows injury woes.
Top 3 for the week:
Just quickly, Jarrod Brander was my number 2 last week and won't be included in this list because he is playing, announced by the Eagles today. So that's the reason as to why he won't be in this list.
He averages 72 in the WAFL from 15 touches and 7 marks and averages 1.5 goals. He should have safe job security for 2-3 weeks until Jack Darling comes back in. I wouldn't expect any much more than 65 from him.
Patrick Wilson (ADEL)
Mitch Crowden (FREO)
Darcy Cameron (SYD) (don't get your hopes up)