Roy's Trade Talk: Rd 13
Here is a few players to consider for what is commonly thought to be the hardest bye round. As always, discuss your trades in the comments section and good luck!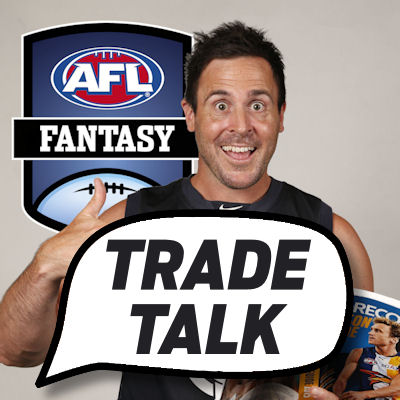 The first and what was supposed to be easiest of the bye rounds is past and its time to navigate the final two rounds. Here a few blokes that are with considering, both over the next two weeks and hopefully long term.
Trade Targets: Price, BE, Score 
Darcy Byrne-Jones (DEF, $584,000) 76, 108. Remains in great form since a significant roll change following the injury to Hamish Hartlett. Last week in Tassie's 73 was his worst in six weeks, prior to that he hadn't scored less than 88 in that period. He is fresh off the back of his first of a three game stretch at home where he was sensational for 108 with seven marks, six tackles and an impressive 19 kicks.
Ryan Burton (DEF, $422,000) 36, 93 if money is an issue, a punt on Ryan Burton might be in play. After a shocking start to the season, it appears he is back in form with season highs of 92 and 93 in his last two from games including season high marks of eight and eleven, surpassing the previous high of five.
Jack Macrae (MID, $875,000) 161, 107 the highest averaging and most expensive player in the competition is not one we want to miss out on during the back half of the season and currently only 18% of the competition have him in. He is having a extraordinary season with a lowest score of 99, while going over 140 on four occasions. He is averaging 127 and it will likely take all three trades to get close to his price tag.
Ollie Wines (MID, $600,000) 69, 138 has had an up and down season, but if there is ever a time to take a punt on an under priced premium, it's now. The young gun was coming off just one ton in the last eight weeks but when you break it down, he now has a 100, 98 and his latest score and also a season high 138 within his last four games. He was in beast mode with 12 tackles to go with his 29 possessions and has the next two weeks at home.
Toby McLean (MID/FWD, $738,000) 115, 89 is a must have and I can't believe he is only in 15% of teams! That mean 85% of coaches need to do something about it this week and get him in. He is averaging 106 per round and is clearly the best forward in the competition with a five round average of 119.
Chad Wingard (MID/FWD, $449,000) 85, 121 has had a horrible season, but the good thing is the Power realised they need to play him into for and unleashed him in the midfield and the results were instant. For the first time this year he looked locked in like the Chad we know and love collecting 31 possessions, taking five marks and laying an impressive eight tackles for his first triple figure score of the year. Since a score of 92 in round one, this ton was his first score over 73 so it's a high risk move, especially given the vulnerability of midfield roles at the Power but for that price and the fact his bye is long gone, it is worth it.
Royactionary Rolling 22
Defenders:
Rory Laird
Elliot Yeo
Jack Crisp*
Lachie Whitfield*
Jake Lloyd
Kade Simpson
Sic Dawg, Angus Brayshaw OUT
Midfielders:

Tom Mitchell
Stephen Coniglio
Ed Curnow
Jack Macrae
Adam Treloar
Tom Phillips 128 last three
Dayne Zorko 128 last three
Josh Kelly*
Dayne Beams OUT
Ruck:
Max Gawn OUT
Brodie Grundy
Forward:

Isaac Heeney
Toby Mclean
Justin Westhoff*
Devon Smith
Sam Menegola back to back 120
Tom McDonald*
Mitch Robinson, Michael Walters OUT
My trades at this stage:
No idea at the moment, but Chad will likely come in for Fogarty once he is dropped.
Cheers,
@RoyDT