Inside the Numbers – Round 11
Pete looks at a target from each club. Part one is live now.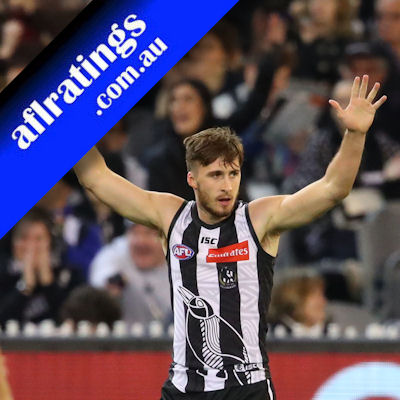 After all the Bye planning back in Summer to the weeks leading up until Round 12 this week is highly significant, those that have planned well should see a spike in ranking over the next 3 weeks compared to those that have an imbalanced Bye structure.
Over the next 3 weeks we will take a look at each of the 18 AFL Clubs with a view to finding a relevant player that is under-priced or significantly improved compared to the 2017 H&A season.  (Part 1 Adelaide-Geelong)
ADELAIDE
Matt Crouch MID $658K 95.6 AVE (2017 AVE: 106.7) BE 87
Crouch has had an injury interrupted season but in his last 5 games he has averaged 102.6pts, he definitely has the high ceiling capability and should be a genuine target after the Round 14.
BRISBANE
Daniel Rich DEF $440K 64.1 AVE (2017 AVE: 75.6) BE 66
Injuries have hit the Lions hard especially last week but that does present a couple of opportunities, Rich could one of those guys who could plug into your D6 spot if you are struggling for cash.
CARLTON
Kade Simpson DEF $636K 96.2 AVE (2017 AVE: 97.7) BE 106
With many coaches loaded in the midfield the time to upgrade in Defence will likely be a priority for many coaches next week, there is no doubt Simmo has missed his running mate Sam Docherty this season but he still should be around the 100 average for the remainder of the year.
COLLINGWOOD
Taylor Adams MID $609K 84.9 AVE (2017 AVE: 114.7) BE 87
Tom Phillips has improved out of sight and Taylor Adams has fallen to be a complete unique option, he is currently owned by fewer than 2% and has averaged 97.5pts from his last 2 games. Don't forget his monster ceiling.
ESSENDON
Zach Merrett MID $633K 87.7 AVE (2017 AVE: 117.1) BE 90
David Zaharakis is out for several weeks which could increase the tag scenarios for Merrett, he has averaged 100.5pts since Round 3 and has a balanced short to medium term (Tag) fixture ahead. He is a definite target.
FREMANTLE
Ed Langdon MID/FWD $641K 91.9 (2017 AVE: 67.6) BE 111
After averaging 67.6pts from 10 games in 2017 Langdon has been one of the great value picks of 2018, with Forwards being highly volatile again this season he should be a target post the Round 14 Bye for Fremantle.
GEELONG
Patrick Dangerfield MID $699k AVE 102.5 (2017 AVE: 120.5) BE 111
The numbers are down for Danger this year due to injury issues and a stacked Geelong midfield, still at a 22% ownership does warrant a serious decision post Round 14.
Round 11 High Team Disposals
454 Melbourne
436 Geelong
432 Collingwood
Magpies 400+ Disposals in 9 of their last 10 games, Demons 5 consecutive games
Round 11 Low Team Disposals
297 Gold Coast
311 Carlton
333 Port Adelaide
Gold Coast have averaged 320.7 Disposals from their last 3 games
Season Ave High Team Disposals
418.5 Collingwood
396.7 Melbourne
395.7 St Kilda
Magpies are +15.6 Disposals compared to their 2017 H&A season
Season Ave Low Team Disposals
339.4 Carlton
346.6 Gold Coast
360.1 West Coast
Eagles have recorded only 1 400+ Disposal game this season
Round 11 High Team Points
1901 Collingwood
1838 Melbourne
1738 Geelong
Magpies have averaged 1862.0pts from their last 3 games
Round 11 Low Team Points
1338 Carlton
1347 Gold Coast
1398 Port Adelaide
Power have averaged 1466.5pts from their last 2 games (Season Ave: 1608.8)

Click here to subscribe on iTunes.
Season Ave High Team Points
1720.0 Collingwood
1661.3 Melbourne
1622.0 Adelaide
Crows have averaged 1523.8pts from their last 4 games
Season Ave Low Team Points
1476.1 Carlton
1488.3 Gold Coast
1490.4 Richmond
Suns have averaged 1382.0pts from their last 3 games
Good Luck for Round 12