Inside the Numbers – Round 9
Go inside the numbers post-round nine.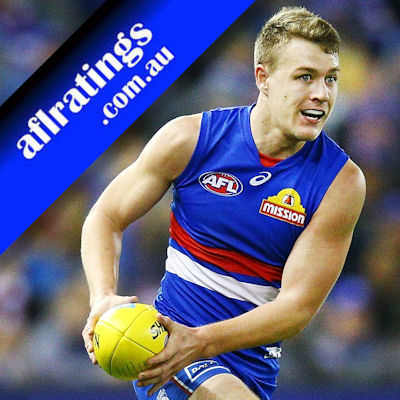 Targeting players over the Bye weeks could provide an edge over your opponents be it in overall rank or league match-ups. This week we'll identify teams that have conceded huge Disposal numbers in recent weeks, hopefully this information will provide an improved outlook in order to make informed decisions at the trade table.
Gold Coast
The Suns have conceded the most amount of 400 Disposal games this year (5), after a bright start to the year conceding an average of 373.3 Disposals per game they have fallen away likely due to a heavy travel schedule conceding 410.5 Disposals from their last 6 games.
It is worth noting the Gold Coast do have the Bye in Round 10 & could freshen up which could result in a better output, Gold Coast however still travel in 2 of the 3 major Bye weeks.
Opponents:
Round 12: GWS Giants (A – SPO)
Round 13: St Kilda (H – MS)
Round 14: Hawthorn (A -UTAS)
St Kilda
St Kilda are in a free fall with a season shot to pieces after high expectations, at some stage with Finals out of the question it is possible the Saints will head down the youth path but asking for that policy to be implemented this soon could be a little optimistic.
St Kilda conceded an average of 374.0 Disposals from their opening 5 games this season, since Round 6 they have conceded a league worst 423.5 Disposals per game including 453 Disposals last week against Collingwood.
Opponents:
Round 12: Sydney (H – ES)
Round 13: Gold Coast (A – MS)
Round 14: BYE
Brisbane
Despite securing their opening win of the 2018 H&A season against Hawthorn on Sunday Brisbane are conceding Disposals in big numbers, the Lions conceded an average of 388.0 Disposals from their opening 5 games of the year but that has increased to conceding an average of 408.8 Disposals since Round 6 (Rank 16).
Opponents:
Round 12: Essendon (H – Gabba)
Round 13: BYE
Round 14: GWS Giants (H – G)
Summary: The Giants popped up twice (Round 12 vs Gold Coast & Round 14 vs Brisbane) as a possible target option over the major Bye weeks, taking into consideration the balance of your Bye structure it is possible there are a few options in orange.
Maybe the return of Josh Kelly as a unique play might be an option but certainly holding Taranto or throwing the C on Coniglio could be provide a benefit to your team, Lachie Whitfield could also be a target considering the amount of Rooks that are still in our backline.
Round 9 High Team Disposals
453 Collingwood
427 Sydney
408 St Kilda
Collingwood have recorded 400 Disposals or more in 7 of 9 games this season
Round 9 Low Team Disposals
296 Richmond
330 Adelaide
336 Gold Coast
296 Disposals by Richmond is the lowest by any team this season
Season Team Disposals FOR
411.3 Collingwood
391.7 Western Bulldogs
389.0 Port Adelaide
The Bulldogs have averaged 403.6 Disposals from their last 7 games
Season Best Team Disposals AGA
355.1 Port Adelaide
354.9 West Coast
361.4 Western Bulldogs
The Power have conceded an average of 336.0 Disposals from their last 2 games
Season Worst Team Disposals AGA
398.1 Gold Coast
397.2 Brisbane
396.0 St Kilda
The Saints have conceded an average of 423.5 Disposals in the last 4 weeks (Rank 18)
Round 9 High Team Points
1870 Collingwood
1861 Essendon
1768 Melbourne
The Magpies have averaged 1752.5pts from their last 4 games (Rank 1)
Round 9 Low Team Points
1172 Richmond
1339 GWS Giants
1422 Gold Coast
GWS have averaged 1385.7pts from their last 3 games (Rank 18)
Season Best Team Points
1689.3 Collingwood
1645.6 Adelaide
1632.2 Port Adelaide
Adelaide have averaged 1531.5pts from their last 2 games
Season Worst Team Points
1481.8 Richmond
1493.8 Carlton
1504.0 Gold Coast
Richmond averaged 1556.1pts in the 2017 H&A season
Good Luck for Round 10