Moneyball's $5000 Sunday Funday: Rd 9
It's Sunday, so you know what that means! Moneyball's $5000 special. As always, Roy is here to give you a few players to consider for your squad.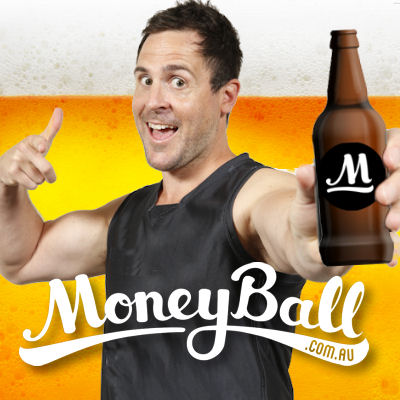 It's Sunday Funday and that means we have a $5000 special with the winner taking $650 and paying down to $34.18 in 89th
Dees v Blues (1.10 pm)
Hawks v Lions
Eagles v Tigers
Alright, you need to check this out… They say nothing in life is free, but this is! And it could result in you going to the Grand Final.
Click here to subscribe to the Match Committee Podcast on iTunes.
Our friends at Moneyball have a massive promotion  for this season. You can win an AFL Grand Final Experience. Two tickets and accommodation to this year's big dance and if you live a plane ride away from Melbourne, you will get a couple of return flights too!
This promotion is available to existing and new Moneyball members. Click here to register.
JOIN UP and be involved with a chance to win tickets to the AFL Grand Final by following the links on DT Talk, they will take you to a FREE CONTEST.
If you have the highest score for the week in this game = $20 Free Bet.
But if you have the highest score for the season… then pack your bags cause you are off to the AFL GRAND FINAL.
After all – it's a FREE BET what do you have to lose.
Ok, Sunday Funday, let's do this.
Bayley Fritsch (FWD, $4,500) After having a rest, the young Dee has come back into the side as a wingman and fully embraced the role, scoring 88, 91 and 89 over the last three weeks. Last week he had a career high 26 possessions which included plenty of link work through the middle.
Clayton Oliver (MID, $8,900) has been in great tackling form with a eight per game which is enough to rank him fourth in the league. This is more relevant than usual as Carlton give up the most tackles for game of any team in the competition and Oliver laid nine vs the Blues on both occasions last year for scores of 135 and 106.
James Sicily (DEF, $7,200) has been in great form with scores of 111, 135 and 104 in his last three games and on those occasions he took 11, 14 and nine marks. Brisbane concede the second most marks of any team this year and as long as there are no Sic brain fades, he should outscore his price tag with ease.
Click here to subscribe on iTunes.
Tom Mitchell (MID, $11,100) Hasn't been in great form and therefore may go under the radar. The Pigs form slump has gone hand in hand with with a tag where he has averaged 27 touches and 93 as opposed to 41 and 140. He had 132 against the Lions last year and they have only tagged once this year and that was Jack Steven and he managed 133.
Jack Redden (MID, $7,100) has embraced the increased opportunity and in fact has his highest three possession tallies as an Eagle over the last three weeks with 34, 32 and 29 for an average of 120 in that time. His stoppage work has been outstanding with Shuey out, ranking fourth in the league in that time with 21 clearances.
Mark Hutchings (MID, $5,900) is loving life without Shuey, scoring 126 and 95 in that time. Similar to Ed Curnow, he has been running with players, but getting plenty of touches of his own while laying plenty of tackles with 19 over the last two weeks. He will more than cover that price tag with ease, likely spending time on Cotchin and possibly Dusty while in the midfield.
Good luck! Cha Ching,
Roy