Moneyball's $5000 Sunday Funday: Rd 8
There may only be two games, but that doesn't mean we can't get amongst the fun! Roy has a look at some player worth considering.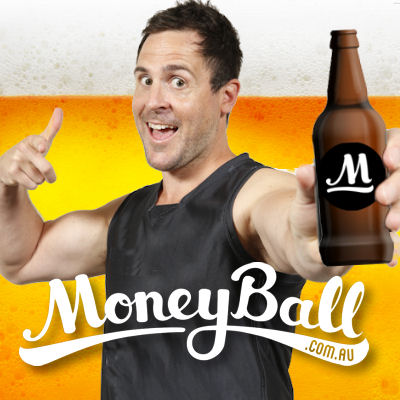 It's Sunday Funday and that means we have a $5000 special with the winner taking $650 and paying down to $34.18 in 89th
Tigers v Roos(1.10 pm)
Pies v Cats
Alright, you need to check this out… They say nothing in life is free, but this is! And it could result in you going to the Grand Final.
Click here to subscribe to the Match Committee Podcast on iTunes.
Our friends at Moneyball have a massive promotion  for this season. You can win an AFL Grand Final Experience. Two tickets and accommodation to this year's big dance and if you live a plane ride away from Melbourne, you will get a couple of return flights too!
This promotion is available to existing and new Moneyball members. Click here to register.
JOIN UP and be involved with a chance to win tickets to the AFL Grand Final by following the links on DT Talk, they will take you to a FREE CONTEST.
If you have the highest score for the week in this game = $20 Free Bet.
But if you have the highest score for the season… then pack your bags cause you are off to the AFL GRAND FINAL.
After all – it's a FREE BET what do you have to lose.
Ok, Sunday Funday, let's do this.
Dustin Martin (MID, $9,200) Will possibly cop a tag (Cotch got it last year) and has not been in great form, averaging just 89 in his last five games. But it is important you know that his career high of 164 came against the Roos last year when he had 38 touches, 8 marks, 6 tackles and two goals. For that price, it is food for thought although I will pass.
Mitch Duncan (MID, $10,100) The Pies concede the most points of all midfielders, so expect this to be a feast. He scored 117 in both his games against the Pies last year and is coming off a 115 last week as he continues to build into his injury interrupted season.
Gary Ablett (MID, $10,600) It seems ridiculous to write about an old boy coming off a hammy, especially at that price but hear me out, his numbers vs the Pies will blow your mind… and remember they are the easiest midfield to score on this year. Apart from a game where he injured his shoulder, his last three scores against the Pies are 190, 163 and 152. Definition of high risk, high reward.
Click here to subscribe on iTunes.
Tim Kelly (MID, $5,500) Absolutely picks himself at that price. He is having an amazing rookie year and this is the easiest platform for that to continue. Scott Selwood has already been named out which should give the young gun an even greater presence at the centre bounces. He is coming off scores of 82 and 92 and is every chance to reach triple figures.
Taylor Adams (MID, $8,600) had a shocker upon returning from injury last week with 48 points while playing mainly through the midfield. The reason I'm throwing his name out there is the Cats don't mind giving up points either and Adams scored 148 and 132 against them last year. The fact he is rusty and has a top score this year of 82 rules him out for me but he would definitely be confident of a return to top form against them and if Pendles is out, there will be a lot more responsibility on his shouders.
Brodie Grundy (MID, $10,300) hasn't scored under 110 since round one and that trend won't change against the Cat's merry go round of rucks, that realistically, we won't know who it is until the first bounce given their recent history of late changes. He has a ceiling this year of 141 and should push 120.
Good luck! Cha Ching,
Roy