Moneyballin' – Round 8
Salaries are really starting to tighten up in Moneyball, so there's no better time to get a leg up on your competition than now! Check out our comprehensive tips and analysis while you pump your ears full of the quick-hit Match Committee pod. Good luck!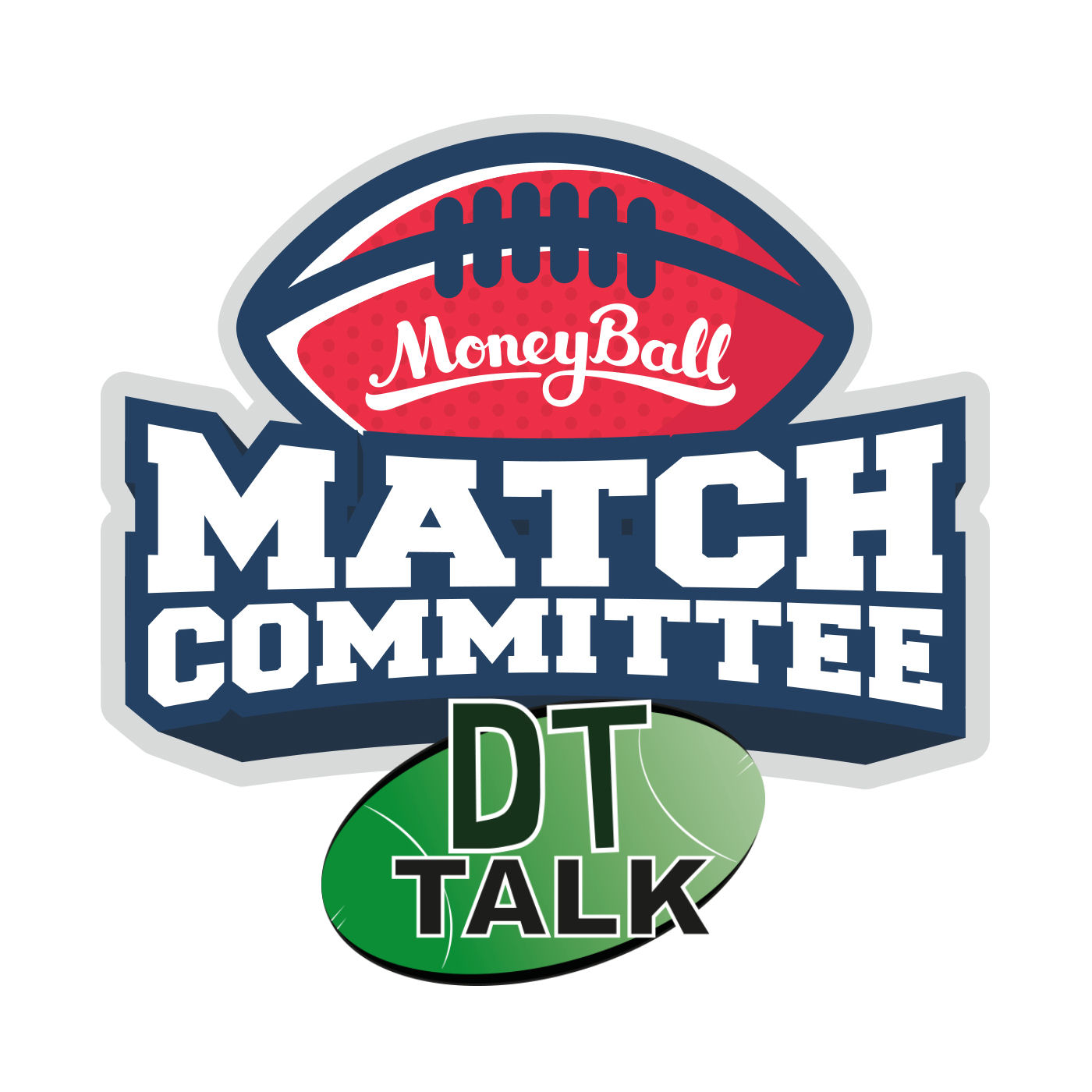 Tbetta here, and welcome to the self-proclaimed top resource for keen Aussie rules Moneyball punters! DFS (Daily Fantasy Sports) is taking off around the world and Moneyball have the perfect platform for you to turn your AFL Fantasy prowess into cold hard cash. Signing up is easy – head to moneyball.com.au and you could be ballin' within minutes.
If you're unsure how DFS works, be sure to head to the 'Help' section for all the info you need to start cashing in on your AFL Fantasy knowledge.
Click here to subscribe on iTunes.
Hawthorn vs Sydney
BEST PICK: James Sicily ($7,200 DEF)
We've been treated to vintage Sicily in the last three weeks:
Round 5: Reeled in 11 marks to finish with 111 MB,
Round 6: Missed through suspension because he's a giant child-man,
Round 7: Scooped 14 marks, this time for 135 MB.
The cheeky monkey is ranked 3rd in the competition for marks per game this year (averaging 8), but that might all be for nothing if the heavens open up. Melbourne is forecast for heavy rain leading into the game this evening, and moderate-to-light rainfall during the game – so it's definitely going to be slippery. Do Hawks looks to switch it as much in the wet, with how much harder skills are to execute? Does Sicily miss out on his intercept marking bounty with a soggy pill?
BEST STAT: Tom Mitchell ($11,100 MID)
Everyone's favourite swine posted his 1st and 3rd worst scores last year against his old team in Sydney, managing "just" 94 and 108. It's almost like his former teammates know all his tricks or something? It's important to note that those were without a tag too.. Given that Titch's standing in the league has increased markedly since then, can he expect a Cunningham/Hewett shadow this week, who've both been assigned jobs at times this season?
BEST VALUE: Liam Shiels ($8,400 MID)
Shiels loves Sydney and really enjoys their contested style of play, posting totals of 111, 133, and 108 in last three against them. Like many blue-collar footballers in the same mould across the league, Shiels' biggest KPI is his tackling output. In fact, he's produced 3 games this year where he's racked up at least 10 tackles – and scored 114, 137 and 99 in those. The wet weather could be a massive blessing for Shiels suitors tonight, as it generally leads to more contests, greater congestion and higher tackling numbers.
BEST RETHINK: Josh P. Kennedy ($8,500 MID)
James Cousins' omission is somewhat of a surprise given how effective he was curtailing Zach Merrett (64) last week, but that doesn't mean that someone like his replacement in Will Langford won't take over. JPK has produced varied results against the tag this year, stumbling with 66 against Douglas, before brushing aside Ben Jacobs for 122 MB last week. The former Hawk boasts an un-injured 112 over his previous 13 games against the team that traded him away, so he'll certainly be on their radar. While I'm wary, I actually love his price in a wet-weather game that really rewards those who can win the contested ball, and there's not many better than Kennedy in that regard.
GWS vs West Coast
BEST PICK: Any GWS MID you can find.
The Giants dominated West Coast's midfield last year:
Callan Ward's ($9,000 MID) last three: 120, 113 and 126.
Josh Kelly's last three: 111, 130 and 119 (although not playing this weekend)
Stephen Coniglio's ($9,600 MID) last two: 97 and 121.
Lachie Whitfield's ($8,300 ID) last two: 130 and 128.
One might have assumed that would have changed with the Eagles 6-1 this year – but alas, the spark that ignited that particular engine in Naitanui has been suspended for a rough cuddle. West Coast's midfield without NicNat is like a vibrator without batteries – yeah, it can get the job done, but it's kinda painful and nowhere near as effective.
BEST STAT: Scott Lycett ($7,200 RU)
The last time Lycett filled in as the main ruckman with Naitanui out was way back in 2016, where he elevated his game with 90, 93, 75, 98 and 94 over that stretch. He enjoyed boosts across the board; specifically, his hitouts increased by 9 per game whilst his Moneyball average jumped 14 points compared to his numbers as NicNat's sidekick. GWS is the 2nd-easiest team to score ruck points against this year and even if you think Lobb's reappearance makes a difference, you'd be surprised to learn that they still ranked 3rd-easiest over the rounds where Lobb was fit. Lock him in.
BEST VALUE: Brayden Ainsworth ($3,500 MID)
Ainsworth is an Inside type, very much in there to replace Shuey and his bung ankle, so he should soak up a lot of that midfield time. The baby-faced workhorse is averaging 24 touches and 5 marks in the WAFL this year for a 93-point average, so he can certainly score.
BEST RETHINK: Jack Redden ($7,100 MID)
Can it be true? Has Redden remembered how to football? Collecting 34 and 32 touches these past two weeks – after winning a top of 19 disposals over the first 5 rounds – suggests he has. However… I'm always sceptical of scoring boosts that come without a clear reason. There's no obvious role change, the Eagles aren't suddenly winning compared to before and it's not like he was held back by injury earlier in the season. I'd be wary and consider fading here as Redden will certainly be very highly-owned coming off scores of 124 and 138.
Carlton vs Essendon
BEST PICK: Dyson Heppell ($8,900 MID)
Heppell made some big calls about his teammates in the media this week, so he'd want to pull out a Captain's game and set a strong examply against a must-beat and should-beat opponent. He pumped out 115 and 138 last year against the Blues and his best scores always come when the Bombers win, producing 145 and 123 in victories this season. You'd think they salute again here, so get on board at a modest price.
BEST STAT: Ed Curnow ($9,600 MID)
A huge part of Curnow's fantasy game is tackling, leading the League with 8.7 per game. So much so, in fact, that his scores this year when notching 10-plus tackles are 160, 132 and 137. After both Titch and Shiels racked up 10 tackles last week against Bombers, I'm confident the best tackler in the competition get the job done here too.
BEST VALUE: Jacob Weitering ($4,900 DEF)
It's a huge risk considering his scores this year are 38, 41, 45 and 45, but maybe a fresh start is exactly what Weitering needed? He bounced back in a big way in the VFL this week with a vote-worthy performance built on the shoulders of 28 touches and 17 marks in defence. It's easy to forget that Weitering's a very capable fantasy scorer on his day; in the last two rounds of 2017, he even scored 94 (10 marks) and 114 (14 marks). He just needs some confidence.
Gold Coast vs Melbourne
BEST PICK: Clayton Oliver ($8,900 MID)
Gold Coast have conceded the most 100's of any team this year, so you really want someone with ceiling and Oliver is the only guy not named Gawn to have reached 114+ on 3 occasions for Melbourne so far. Additionally, it's kind of a bittersweet stat for fantasy but Oliver is ranked #1 for handballs per game with 19.1. Imagine if they became kicks!
BEST STAT: Michael Hibberd ($7,300 DEF)
Gold Coast concede the most points to defenders this year, and with Hibberd back on track with 104 and 107 in last two, he's in a perfect spot to keep the ball rolling. I will mention that the increase is coming from bump in disposal numbers (24 and 28 in last fortnight) rather than extra marks/tackles – this is great sign because it means his numbers are sustainable, given that he averaged a hefty 27.4 disposals last season.
BEST VALUE: Charlie Spargo ($3,500 MID)
Looked at home once again, and has translated that comfort into fantasy production with 71 and 75 so far. Spargo is as good as you'll find at basement price this weekend, and he looks like he'll be around for a few prices increases yet.
BEST RETHINK: Jarrod Witts ($8,100 RU)
Don't even think about trying to get sneaky and save a bit of coin over Max Gawn ($9,900), as Melbourne are ranked easily #1 hardest to score RUC points against this year and Witts is the next casualty. In fact, only one ruckman has surpassed 70 MB against Gawn this season, so steer well clear of that graveyard.
Port Adelaide vs Adelaide
BEST PICK: Matt Crouch ($9,600 MID)
The swine-in-training was back in the 100-club with a busy 106 last week, from just 79% TOG as well. As I said last week, that on-ground exposure will increase each week as he builds match fitness, and his scores will scale up in accordance. Crouch is one of a few vying for "Showdown Specialist" honours, producing 118, 111 and 116 in his last three meetings with the cross-town rivals in Port.
BEST STAT: Robbie Gray ($8,500 FWD)
Robbie loves a Showdown himself, scoring 102, 101, 127, 112, 90 and 112 in his most recent outings against Adelaide – and a lot of those were as a forward too. But Gray is a full-time midfielder now, which is why he's cruising along at 107 MB for the year with a lowest score of 89. Low risk, high reward.
BEST VALUE: Richard Douglas ($7,500 MID)
Old mate Doug has pumped out 113 and 115 in his last two, which coincides with Sloane's absence from the team. Given the news of a Lisfranc injury for Rory, we're looking at another couple of weeks of midfield time from a guy who's been a fantasy guy in the past. I love him in Adelaide stacks especially.
Western Bulldogs vs Brisbane
BEST PICK: Jack Macrae ($10,300 MID)
Brisbane has conceded the 2nd-most disposals to opponents this year, which is what happens when you trade away your best ball-winner in Rockliff. Anyway, Macrae is ranked 3rd for disposals this year (behind Mitchell and Laird) at 32 per game, and are you stupid enough to suggest he won't feast again here? Macrae loves playing under the roof too, pumping out 116, 134, 116, 128 and 145 in his most recent games at Etihad. Expect something up near his 145 and 151-point gems over the past fortnight.
BEST STAT: Josh Dunkley ($7,200 FWD)
Brisbane give up the 2nd-most points to small forwards of any team this year, which anecdotally presented last week as they allowed 5 goals to De Goey and 3 to Josh Thomas. Like this pair, Josh Dunkley is also a midfield-calibre guy playing up forward and I can very easily see a 3-snag performance from him this weekend.
BEST RETHINK: Dayne Zorko ($8,400 MID)
The best way to make sure teams start tagging you again is to pump out 34 disposals, 7 marks, 10 tackles and boot 4 goals for 176 Moneyball points. Zorko's dished up 57 (Steele), 109 (Vince), 55 (Miller) and 43 (Taranto) with attention this year and the worst thing is – they were all VERY soft tags. The Bulldogs don't normally send out lock-down assignments, but why wouldn't they send a Honeychurch/Wallis type player to him for the easy win this weekend? I'm not exaggerating when I say that Collingwood's refusal to put time into Zorko was the only reason Brisbane even got close last weekend. It's a fade for me, but boy, the upside is huge.
Fremantle vs St Kilda
BEST PICK: Seb Ross ($9,400 MID)
In 4 career trips over to Western Australia, Ross has produced scores of 100, 125, 105 and 107. Obviously it's a new stadium and not the wide expanses of Subiaco Oval, but at least it proves that Ross handles the long flight well. The underrated Saint has produced 4 scores of 118+ already this year, while Freo concede the 2nd-most tons of any team this year at a healthy 3.7 per game. He'll clear 120 easy here.
BEST STAT: Nat Fyfe ($9,700 MID)
Notched a career-high 7 hitouts last week! Amazingly those were his first hitouts since the "No 3rd Man Up" rule came into effect, which means he played out 27 games in a row without a tap-out. Outside of that quirky stat, Fyfe has been huge this year. He boasts the 4th-highest average in the comp over the last 6 weeks, including 4 scores of 123+. You have to love his ceiling at home against the travelling Saints.
BEST RETHINK: Jack Billings ($7,500 FWD)
It's panic stations for many in the AFL Fantasy world, as Billings hasn't scored above 90 since Round 1. But this isn't exactly a new trend, as Jack started 2017 slowly also, turning his season around at a similar point on the year:
Rounds 1-6: 20 disposals, 77 MB
Rounds 7-23: 24 disposals, 101 MB
Most important factor for me is how St Kilda perform as a team, as it's no coincidence that Billings scored 123 in their only win this season. Last season showed a similar trend, where he averaged almost a goal per game and 13 MB points more in victories compared to defeats. It's a big pass for me here.
Coming Soon!
Always remember to gamble responsibly. If you're having problems with your betting, you can get help at Lifeline or talk to someone at Gambling Help Online.