Inside the Numbers – Round 7
Pete goes inside the numbers.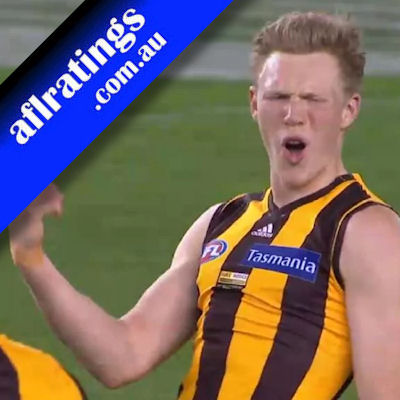 We are almost a third of the way through the 2018 H&A season and the promise of improvement by teams & players is now clearly evident, on the flip side fantasy coaches have been stung by a few teams that have been on struggle street at the start of the year & possibly set for the remainder of the season.
The biggest improvement in team Disposals has come from Fremantle, most coaches have been pleased with the commitment from Ross Lyon to play and retain rookies in the Fremantle team for the long term.
The Dockers are +12.9 Disposals compared to 2017 (2018 Ave Disposals: 373.6, Rank 8)
Port Adelaide is another team that has improved compared to last season, the Power have shown a commitment to retain the ball more instead of their previous run & gun style trying to get the ball Inside 50 as quickly as possible.
The Power are +12.6 Disposals compared to 2017 (2018 Ave Disposals: 389.6, Rank 4)
Melbourne have the largest negative Disposal differential compared to last season, the Demons constantly over possessed handling the ball last year which was frustrating to watch for a supporter but great for fantasy coaches. The downward trend has caught a few fantasy coaches off-guard this season with a number of fantasy prospects that have failed.
The Demons are -31.6 Disposals compared to 2017 (2018 Ave Disposals: 373.6, Rank 10)
Under new Head Coach Stuart Dew at Gold Coast they have seen less of the ball but have been more competitive in games this year, Dew has gone down the path of selecting players for the long term future rather than sticking with players that won't be at the club in the next couple of years.
The Suns are -29.8 Disposals compared to 2017 (2018 Ave Disposals: 357.7, Rank 15)
Round 7 High Disposals
432 St Kilda
420 Melbourne
416 Geelong
St Kilda/Melbourne game combined 852 Disposals
Round 7 Low Disposals
332 Carlton, GWS Giants
346 Hawthorn, Fremantle
Carlton has averaged 329.2 Disposals from their last 5 games (Rank 18)
Round 7 Team High Fantasy Points
1834 Geelong
1689 Richmond
1686 Melbourne
Geelong averaged 1549.8pts prior to their 1834pts against GWS
Round 7 Team Low Fantasy Points
1310 Fremantle
1350 GWS Giants
1429 Sydney
Sydney are averaging 1525.8pts at the SCG this season, they averaged 1626.0pts in 2017 (Incl Finals)
Noteworthy Players from Round 7
Joel Selwood (R7: 120) recorded a season high 9 Tackles against GWS, he has a career average of 127.2pts when recording 9 or more Tackles in a game
Stephen Coniglio (R7: 92) scored fewer than 100pts for the first time this season
Jack Macrae (R7: 151) scored his 2nd career highest score in Round 7, his career highest score was also against Gold Coast (R17, 2014: 168)
Jarrod Witts (R7: 131) record a career high 58 Hit Outs in Round 7
Dyson Heppell (R7: 114) has scored 100pts or more in 5 of 7 games this season
James Sicily (R7: 135) recorded a career high score in Round 7
Jack Redden (R7: 138) has averaged 131.0pts from his last 2 games
Travis Boak (R7: 98) has averaged 97.7pts from his last 3 games
Josh P Kennedy (R7: 122) has averaged 116.5pts from his last 2 games
Ben Jacobs (R7: 119) recorded a career high score in Round 7, he was $243K MID to begin 2018 now $4449K
Rory Laird (R7: 100) has scored 100pts or more in 6 of 7 games this season
Ed Curnow (R7: 137) has averaged 121.3pts from his last 6 games
Dustin Martin (R7: 93) has scored fewer than 100pts in 3 of his last 5 games
Nat Fyfe (R7: 128) has averaged 121.7pts from his last 3 games
Jack Billings (R7: 66) has averaged 71.2pts from his last 6 games
Michael Hibberd (R7: 104) has averaged 105.5pts from his last 2 games, both games at Etihad Stadium
Dayne Zorko (R7: 176) recorded his 2nd career highest score in Round 7
Brodie Grundy (R7: 111) has averaged 121.7pts from his last 6 games
Good Luck for Round 8