Moneyball's $5000 Sunday Funday: Rd 7
It's Sunday Funday, so that means there is $5K up for grabs and Roy is here to give you a hand winning some cash.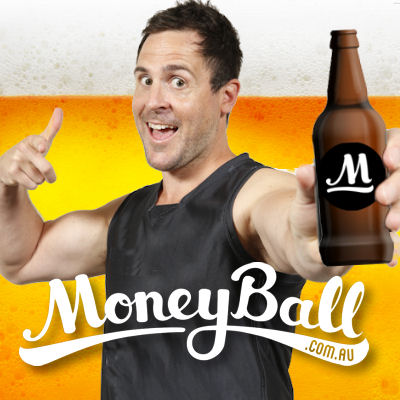 It's Sunday Funday and that means we have a $5000 special with the winner taking $650 and paying down to $34.18 in 89th
Tigers v Dockers (1.10 pm)
Saints v Dees
Pies v Lions
Alright, you need to check this out… They say nothing in life is free, but this is! And it could result in you going to the Grand Final.
Click here to subscribe to the Match Committee Podcast on iTunes.
Our friends at Moneyball have a massive promotion  for this season. You can win an AFL Grand Final Experience. Two tickets and accommodation to this year's big dance and if you live a plane ride away from Melbourne, you will get a couple of return flights too!
This promotion is available to existing and new Moneyball members. Click here to register.
JOIN UP and be involved with a chance to win tickets to the AFL Grand Final by following the links on DT Talk, they will take you to a FREE CONTEST.
If you have the highest score for the week in this game = $20 Free Bet.
But if you have the highest score for the season… then pack your bags cause you are off to the AFL GRAND FINAL.
After all – it's a FREE BET what do you have to lose.
Ok, Sunday Funday, let's do this.
Aaron Sandilands (RUC, $7,200) Is more reliant than ever on hit outs in order to get a decent score, in fact over 50% of his score comes from hit outs on average. That is one of the reason the big fella is in play as he comes up against Nank, who has lost the hit out count in every game this year and is also the second easiest big man to score against. It's no lock, but 50 hit outs must be on the cards which is a nice head start to surpass his price.
Connor Blakely (DEF, $8,600) has a nice match-up against a Tiger team that concedes the second most points to small/medium defenders this year. After a slow start to the year, he looks to have drifted into 'that role'across half back where he has scored 107 and 116 in his last two with 12 and eight marks respectively. Simpson (129, Laird (141) and Howe (131) have all ripped up the Tiges this year.
Max Gawn (RUC, $9,600) It's once again one of those weeks where flexing a ruck is an option the pick of the bunch is big Maximus. He comes at a price, but I am going to pump out some numbers that will let you know why. He has scores of 127, 143 and 135 in his last three, then consider he has 102, 111 and 135 in his last three at Etihad and he comes up against Hickey. He could easily be the days highest scorer for under 10K.
Click here to subscribe on iTunes.
Charlie Spargo (MID, $3,500) had a great debut last week and offers a nice scoring punch for his price. He managed 18 possessions and two goals for his 75 points and with injuries to the Dees midfield, he should get a few opportunities to pinch hit through there.
Callum Brown (MID, $4,700) has had a sensational season to date and earned himself a full time mid role last week as a result. He took the opportunity with bath hands and his score reflected that with a career high 81. I hold concerns that the return of Taylor Adam's may do to his role but the risk is worth considering at that price.
Adam Treloar (MID, $10,00) is one of the form players of the competition with scores of 135, 122 and 147 in his last three and if fact he leader for disposals since round three with 37 per game. His last four scores against the Lions are 115, 120, 131 and 109 so there is no reason another big one isn't on the cards.
Good luck! Cha Ching,
Roy