Moneyball's $5000 Rd 6 Sunday Funday
It's Sunday Funday and Roy has six of the best to help you cash up in Moneyball's $5K contest.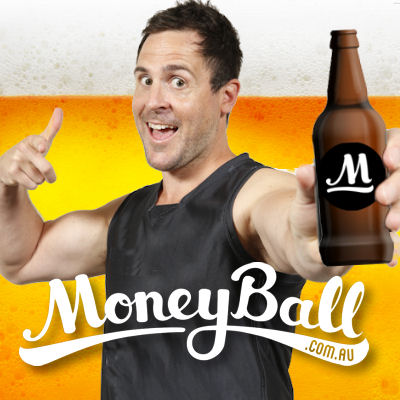 It's Sunday Funday and that means we have a $5000 special with the winner taking $650 and paying down to $34.18 in 89th
Bombers v Dees (1.10 pm)
Pies v Tigers
Dockers v Eagles
Alright, you need to check this out… They say nothing in life is free, but this is! And it could result in you going to the Grand Final.
Click here to subscribe to the Match Committee Podcast on iTunes.
Our friends at Moneyball have a massive promotion  for this season. You can win an AFL Grand Final Experience. Two tickets and accommodation to this year's big dance and if you live a plane ride away from Melbourne, you will get a couple of return flights too!
This promotion is available to existing and new Moneyball members. Click here to register.
JOIN UP and be involved with a chance to win tickets to the AFL Grand Final by following the links on DT Talk, they will take you to a FREE CONTEST.
If you have the highest score for the week in this game = $20 Free Bet.
But if you have the highest score for the season… then pack your bags cause you are off to the AFL GRAND FINAL.
After all – it's a FREE BET what do you have to lose.
Ok, Sunday Funday, let's do this.
Max Gawn (RUC, $9,100) is a bargain for under 10K considering he is averaging the most of any player over the last three weeks with 128. He has averaged the most ever hit outs over the first five rounds and has the big ceiling we are after with scores of 127, 138 and 143 already this year.
Matt Guelfi (FWD, $3,500) is a bargain on the back of another good game where he scored 72 on ANZAC day. He has been getting getting plenty of time in the midfield and taking some handy marks across half back to ensure his score keeps ticking over.
Brodie Grundy (RUC, $10,200) It's one of those weeks where flexing a ruck is an option as the Pie big man is in sensational form this year and he faces the Tigers who give up the third most points to opposition rucks. Sam Jacobs and Max Gawn have already towelled Nank up for 120 and 143 this season.
Click here to subscribe on iTunes.
Dustin Martin (MID, $9,600) is an interesting option who will be quite unique on the back of a couple of quiet games. He comes into play given the favourable matchup against the Pies who give up the most points to opposition midfielders. He has reached triple figures in five of his last six games and has a nice ceiling for a player under 10K .
Zach Merrett (MID, $9,400) After a disappointing start to the season, it appears the old Zach is back with scores of 109 and 121 in his last two despite receiving some tagging attention from opposition teams. He has scores of 108 and 136 in his last two against the Dees and should be big again..
Chris Masten (MID, $7,500) is always going to be a high risk player, however he has been playing far more midfield time over the last two weeks which leads me to believe he may also be high reward. In that time he has scores of 138 and 97, so if he gets anywhere in that range he would be considered a bargain.
Good luck! Cha Ching,
Roy