Round 6 DPPs – Ep. 192
PODCAST: Roy, Calvin and Warnie check in quickly for this short week from the airport.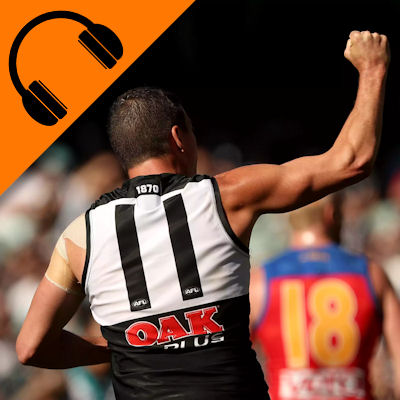 We're checking in at the Melbourne airport en-route to Perth for our live show! We talk about the super-long round that was, the new DPPs and some initial thoughts ahead of round six. Make sure you tune into our LIVE show via Facebook (or the podcast) on Thursday night from 6pm AEST.
Click here to subscribe on iTunes. (Please leave a rating and review to help us move up the charts).
Round six DPP additions
| Player | Club | Initial | New |
| --- | --- | --- | --- |
| David Mackay | | MID | DEF/MID |
| Lachlan Murphy | | DEF | DEF/FWD |
| Nick Robertson | | DEF | DEF/MID |
| Levi Casboult | | FWD | FWD/RUC |
| Will Hoskin-Elliott | | MID | MID/FWD |
| Brendon Goddard | | MID | DEF/MID |
| Devon Smith | | FWD | MID/FWD |
| Andrew McGrath | | DEF | DEF/MID |
| Connor Blakely | | MID | DEF/MID |
| Stephen Hill | | MID | DEF/MID |
| Lachie Weller | | MID | DEF/MID |
| Michael Rischitelli | | MID | DEF/MID |
| Alex Sexton | | DEF | DEF/FWD |
| Mark Blicavs | | MID | DEF/MID |
| Lachlan Fogarty | | MID | MID/FWD |
| Lachie Whitfield | | MID | DEF/MID |
| Rory Lobb | | FWD | RUC/FWD |
| Jordan Lewis | | MID | DEF/MID |
| Christian Salem | | DEF | DEF/MID |
| Jack Ziebell | | MID | MID/FWD |
| Tom Rockliff | | MID | MID/FWD |
| Robbie Gray | | FWD | FWD/MID |