Roy's Sunday Moneyball tips – Rd. 4
There are some exciting names on the slate today and Roy has some great tips to consider for Moneyball's 5K Sunday Funday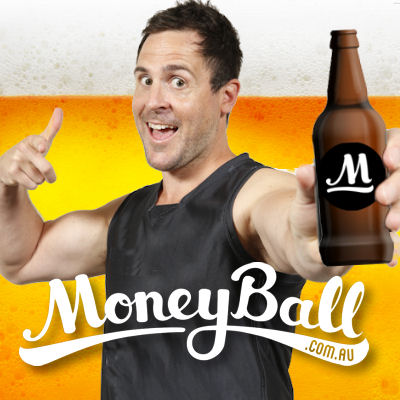 It's Sunday Funday and that means we have a $5000 special with the winner taking $650 and paying down to $34.18 in 89th
Bombers v Power (1.10pm)
Hawks v Dees
Cats v Saints
Alright, you need to check this out… They say nothing in life is free, but this is! And it could result in you going to the Grand Final.
Click here to subscribe to the Match Committee Podcast on iTunes.
Our friends at Moneyball have a massive promotion  for this season. You can win an AFL Grand Final Experience. Two tickets and accommodation to this year's big dance and if you live a plane ride away from Melbourne, you will get a couple of return flights too!
This promotion is available to existing and new Moneyball members. Click here to register.
JOIN UP and be involved with a chance to win tickets to the AFL Grand Final by following the links on DT Talk, they will take you to a FREE CONTEST.
If you have the highest score for the week in this game = $20 Free Bet.
But if you have the highest score for the season… then pack your bags cause you are off to the AFL GRAND FINAL.
After all – it's a FREE BET what do you have to lose.
Ok, Sunday Funday, let's do this. 
Robbie Gray (FWD, $7,300) My first picked player on the slate today for a couple of reasons. The fact he can be picked as a forward, despite the fact he is destined to have a good run through the mids today, especially with SPP out excites me. On top of this, his price certainly doesn't reflect form with scores of 119 and 89 so far this season so he is a huge value play.
Riley Bonner (DEF, $5,800) is a smart way to save some cash today. The Power love the ball in his hands, proof can be found in the metres gained statistic where he is currently 6th in the league. He is averaging 85 from 24 possessions and if he can get there, it's a great pick.
Tom Mitchell (MID, $12,100) I am not necessarily saying to pick Tich at that price, but I want you to be fully informed about the decision. He comes up against the Dees who are the hardest team to score Fantasy points against this year, conceding just one 120+ score for the year so far. Enter Pig: Lowest score of 137 this year while averaging world record highs of 45 touches and 147 points per game. He has never scored under 100 vs the Dees in his career and will make it two 120+ scores vs them this season, but is the price justifiable?

Click here to subscribe on iTunes.
Clayton Oliver (MID, $8,900) is a great way to save cash and still chase that 120 score. I doubt he will cop a tag today and in games where he hasn't been tagged he has scored 114 and 125 this year. Add to this, the Hawks have given up the fourth most tons this year and it's pretty obvious that this is a great play.
Zach Tuohy (DEF, $7,600) as I mentioned last week, Tuohy's marks are up and so is his scoring as a result. He has taken his weekly average from 4.7 to 7 so far this year and his average of 93 looks great for a defender position at this price. Add to this, the fact he is at the Cattery today against a struggling St Kilda, who his two most recent scores are 106 and 131… I think he is in for a score that would reflect a 9/10K player.
Joel Selwood (MID, $8,000) is at risk of Dunstan tag, but at this price and with his history, he is far to good to ignore. We all know Selwood loves playing at home and he will need to step up in the absence of Gaz, coupled with the fact he has scores of 113 and 175 against the Saints in his last two and you will see why I am a little excited for some Selwood action in my team today.
Good luck! Cha Ching,
Roy