Moneyballin' – Round 4
It's a tough week injury-wise in Fantasyland, so the boys hit the big topics in the Match Committee podcast. Before you start building your Moneyball line-ups, make sure you check out the in-depth tips and analysis for every game over Round 4!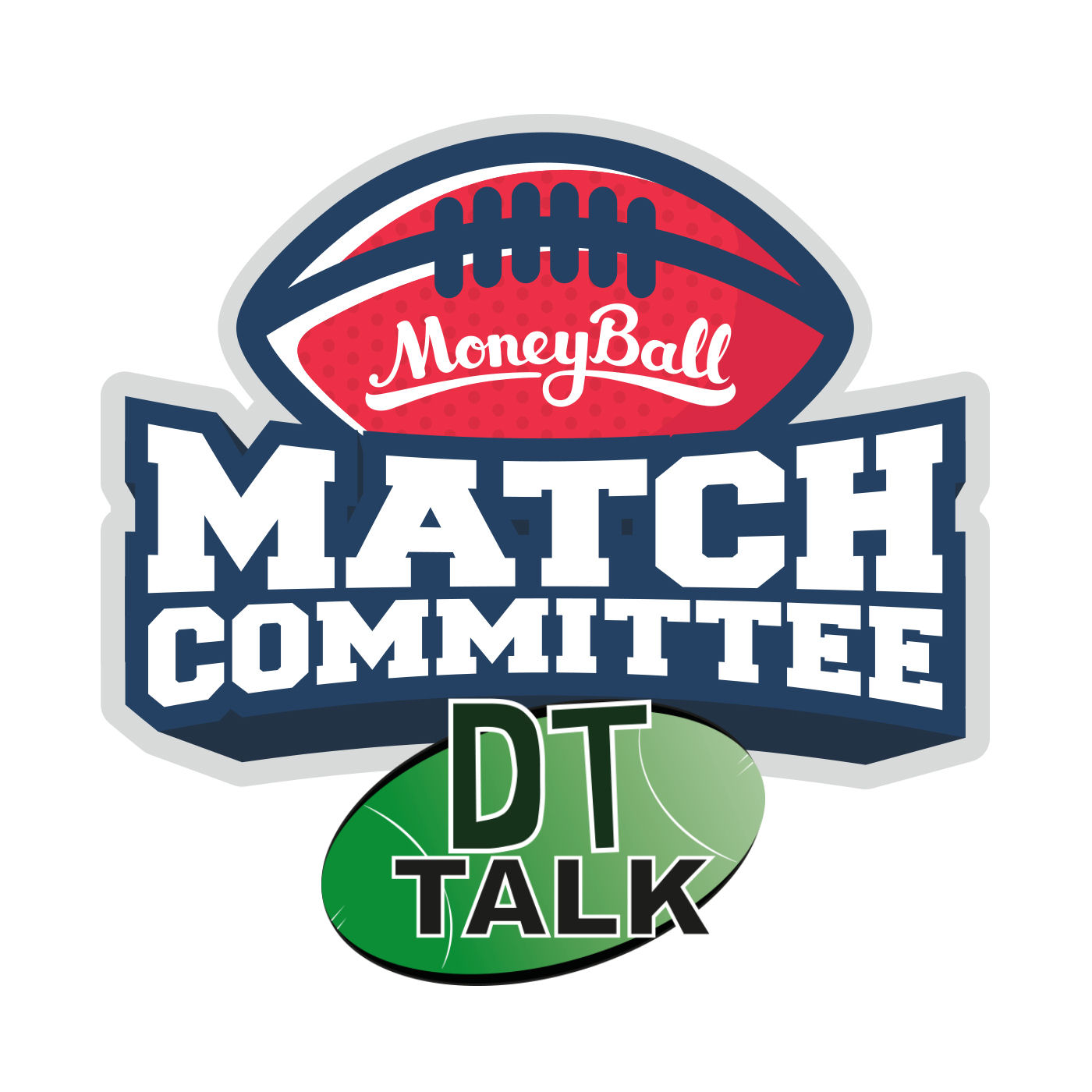 Tbetta here, and welcome to the self-proclaimed top resource for keen Aussie rules Moneyball punters! DFS (Daily Fantasy Sports) is taking off around the world and Moneyball have the perfect platform for you to turn your AFL Fantasy prowess into cold hard cash. Signing up is easy – head to moneyball.com.au and you could be ballin' within minutes.
If you're unsure how DFS works, be sure to head to the 'Help' section for all the info you need to start cashing in on your AFL Fantasy knowledge.
Click here to subscribe on iTunes.
Adelaide vs Collingwood
BEST PICK: Rory Laird ($9,400 DEF)
If you think Adelaide are going to win here – and the bookies certainly do – then how can you justify leaving him out? With neither Crouch available and Sloane dealing with a weekly tag, someone has to get the touches for a victorious Crows side and it's been basically the "Gibbs and Laird" show in that respect lately. Laird is averaging a massive 38 disposals, which has him ranked 2nd in disposals this year… and not just for backmen. Out of EVERYONE. And YOU can have him for $9.4k.
BEST PICK: Steele Sidebottom ($10,300 MID)
Steele's record against Adelaide is huge and he has to be on your radar simply for his history here. He boasts a career average of 112 versus the Crows (which is easily his highest against any club) including scores of 135, 105, 107, 123, 110 and 116 in his last 6 meetings. Sidey pumped out 130 last week and looked in great nick, and he might even be expected to play more midfield time this week with Taylor Adams out with a hammy.
BEST STAT: Brodie Grundy ($9,800 RU)
Now we all know that the 'Cox Effect' exists… But recent evidence has come to light that suggests it might not be as dire as it first looked. The idea here is that, when Cox is deployed more as a key forward predominantly, Grundy is allowed to run around as almost an extra midfielder and rack up more touches. In fact, assuming that Cox and Grundy play together…
When Cox wins 10+ hitouts: Grundy averages 85 (from 14 touches)
When Cox under 10 hitouts: Grundy averages 99 (from 19 touches)
Last week, Cox notched just 4 hitouts while Grundy managed 32, and those numbers support the eye test which seemed to indicate that Cox was playing almost exclusively forward last week. Additionally, I will note that it was against Carlton too, who have one of the most influential ruckman in the competition in Kreuzer to deal with – and Jacobs provides a similar challenge in the air for Adelaide. I'm confident Collingwood keep the same winning ruck set-up up here as last week and, as a result, you can sneak Grundy back into your player pool for that high ceiling that we all love.
BEST VALUE: Sam Murray ($5,100 DEF)
Shane Savage pumped out 114 in a heavy loss against the Crows last week, and given that Murray plays a similar rebounding role (Savage is ranked 3rd in league for bounces, Murray 11th), the Pies should likewise have an opportunity to rack up defensive touches regardless of the scoreboard result. Murray's coming off an impressive 90 last week that earned him a Rising Star nod, so he's certainly got the runs on the board.
BEST RETHINK: Rory Sloane ($9,600 MID)
Once again, the story of Sloane is his inability to shake a tag. While his preparation wasn't ideal last week with a foot injury lingering over his head from Round 2, there's no running from the fact that he was tagged to a lowly 67, and from a part-timer in Dunstan no less. Unsurprisingly, Sloane was also shadowed last year against the Pies and held to just 47, so I see no reason why Collingwood will change tact this Friday. That was just one of Sloane's 6 scores under 70 for the year, so the message is clear – you can't pick him if he's going to cop opposition attention.
GWS vs Fremantle
BEST PICK: Stephen Coniglio ($9,400 MID)
If I need to convince you to pick Cogs, then you haven't been paying attention. The blue-collar Giant is cruising along with the 4th highest average in the league, averaging 125.7 per game so far. He's 1 of only 3 players averaging at least 28 touches, 6 marks and 5 tackles per game (with Ross and Macrae), and one of only two players churning out 22+ touches and 2+ goals per game along with another half-decent player in Dusty.
There's basically no angle in which you could leave Cogs out, especially as his midfield time will see a small boost with Kelly out while, in my opinion, he's still leap-years behind both Shiel and Whitfield on the tag priority list. Onwards and upwards!
BEST STAT: Dawson Simpson ($4,300 RU)
With Lobb forced out with a knee injury, Simpson throws on his Superman cape and provides GWS with a more traditional ruckman to work around. In a case of cosmic coincidence, Awesome Dawson's first game last year was also to fill in against the Dockers, and what did he do? A lazy 44 hitouts and 98 Moneyball points my friends. Oozing value here.
BEST VALUE: Luke Ryan ($5,300 DEF)
Ryan earned his career-high last year against the Giants with a monster 138-point effort (25 touches and 14 marks) as the chief recipient of the fantasy goodness that Freo generated with their defensive structure. A massive 5 defenders for Freo had 8+ marks that game (and Blakely would have too, if he hadn't cooked his shoulder in the first quarter), which suggests Freo like to switch, and switch often, against GWS's press. While "The Role" hasn't been as prevalent for Freo this year, Ryan's still averaging 85 so he's definitely underpriced here.
BEST RETHINK: Who does Bailey Banfield Tag?
Josh Kelly has fallen on his sword already, which whittles the race down to two players in my reckoning. Dylan Shiel ($9,000 MID) has been a very popular tag target over the past two season, but he's posting similar numbers to last year without being shadowed yet. Is he worth Ross Lyon's time?
That leaves me to worry about Lachie Whitfield ($9,000 MID) after being shut down in his preferred role last week. After scoring 114 and 123 on a back flank, Sydney sent Hewett to Whitfield and kept him to just 18 MB in the first half before he was moved up to wing, finishing with 65 MB. Now that teams know he can "bleed", they'll target him. You'd be ballsy to pick him after last week.
Richmond vs Brisbane
BEST STAT: Jack Riewoldt ($7,200 FWD)
TV narrator voice: "This week on Brisbane Backline Rule, we have Jack Riewoldt! Jack has kicked exactly 4 goals in his last 4 games against the Lions and says he enjoys teabagging their young defense once or twice every year." Since 2014, Riewoldt averages more fantasy points against Brisbane (91.3 AF) than against any other side. My only concern here is his ceiling, having posted just one score over 110 in the past 3 years. An excellent double-up pick regardless.
BEST VALUE: Alex Witherden ($5,500 DEF)
He hasn't been the world-beating Witherden of 2017 so far this year, but he's building up to it with his increasing scores of 72, 77 and 80 so far. It's a similar progression to last year where he averaged 85 in his first few games, then bumped that up to 97 in his next three. At that price, Withers doesn't need to pump out 90's to return value, but he's a consistent scorer with the ability to far exceed it.
BEST RETHINK: Dustin Martin ($10,200 MID)
As good as Dusty is, the tag is a huge worry while Red Bull Robbo is fit:
2016 Round 14: 35 touches, 129 AF, 3 Brownlow votes (Robbo concussed early)
2017 Round 4:   16 touches,   63 AF, 0 Brownlow votes (Robbo tag)
2017 Round 17: 40 touches, 131 AF, 3 Brownlow votes (Robbo didn't play)
Can you pick him at that price if he's essentially the red cape to a rampaging Robbo?
Western Bulldogs vs Sydney
BEST PICK: Callum Sinclair ($6,900 RU)
Sinclair's solo ruck numbers are insane, pumping out 87, 93 and 123 already this year as Naismith and Tippett have cleared the path for the former Eagle. That includes back-to-back career-highs in hitouts this past fortnight with 44 and 45, which is a healthy jump from his previous best of 31.
Yes, those games were against Port (no ruckman) and GWS (a part-timer in Lobb injured early) and that's a valid concern… Except that he comes up against the stringbean in Tim English this week. The hitouts the last time these two teams met: Sydney 65 to Bulldogs 16. Sinclair's hitting 90 here with ease.
BEST STAT: Lance Franklin ($10,100 FWD)
Buddy's a gun on his worst day, but he loves playing the Western Pups and their young defence. With 101, 127, 101 and 126 in his last four against the Bulldogs, you'd be brave punter to suggest that he won't walk all over them again here when he has the choice of Bailey Williams or Aaron Naughton as his direct opponent.
BEST VALUE: Tim English ($4,300 RU)
With Roughead and Trengove still out with their respective injuries, we have another solo ruck game looming for English. He posted 86 against Essendon in that capacity, and that was with only 19 hitouts. To me, that's a good sign. At his current strength and experience level, he's going to have to get creative with his ground-level work and last week he scrounged together 17 touches and 6 marks to hit a respectable score. Value pick and worthy of a look in your FLEX slot too.
BEST RETHINK: Marcus Bontempelli ($9,100 MID)
If you've noticed Bont playing a lot of footy as a key forward so far this year, then your eyes aren't deceiving you. The Pelican won a massive 89% of his possessions against the Bombers in the forward half (according to AFL Heat Maps) and he's been named at CHF this week.
In case it wasn't clear, key forward isn't a great fit for Bont's fantasy suitors, averaging just 74.3 MB this year so far. Even if you don't trust the Teamsheets, it's not a good sign for his future midfield time if that last week, in a game where Bont played as a tall forward/back-up ruckman, the Bulldogs earned their first win for the year and Hunter/Macrae/McLean/Dahlhaus all had 25+ touches without him in the guts.
North Melbourne vs Carlton
BEST STAT: Ben Brown ($6,200 FWD)
Forwards against Carlton this year have been going nuts and it's a trend I'll be looking to capitalise on moving forward. 4 players kicked at least 3 goals for Richmond (Riewoldt, Caddy, Butler and Townsend) in Round 1, and that was followed by Tom Lynch booting 8 goals on them the week after. Once again, 4 players kicked at least 3 goals for Pies (Sidebottom, Thomas, Hoskin-Elliott and Reid) last week and you'd have to think that Brown will be amongst the goals for the Roos this week. Ben is in strong form of his own too, slotting 6 goals (89 MB) and 4 goals (82 MB) over the last two weeks.
BEST VALUE: Charlie Curnow ($6,900 FWD)
No matter how hard Carlton sucks, Curnow gets the job done despite playing as a key forward – infamously the most difficult role to be a successful fantasy player in if your team is struggling. Charlie currently ranks 4th in the league for goals and 6th for marks, producing scores of 115, 82 and 95 along the way. What can he do in a game against North where Carlton is expected to actually be competitive?
BEST RETHINK: Patrick Cripps ($9,400 MID)
Jacobs tag incoming, and given that he's murdered the ceilings of Lyons (84), Ross (91) and Oliver (88) so far this year, I'd be staying well away. Cripps was tagged to 95 by Holman in Round 2, and soft-tagged by Pendles to 89 last week so the writing is on the wall here. Don't ignore it.
West Coast vs Gold Coast
BEST PICK: Jarryd Lyons ($9,700 MID)
Lyons' form has been bonkers with 142.5 in last two after being tagged in Round 1, but I'd argue that's no longer a concern for the inside midfielder. With Hall back in the team, and the downhill skier showing he can be completely destroyed by a standard tag with just 5 touches for 14 AF last week, Lyons is in the clear for the foreseeable future.
Over the last fortnight, Lyons has showed his knack to be able to hit multiple key scoring categories with 33 touches, 4 marks, 8 tackles and 1.5 goals a game. Adding to the blistering form is last year's effort against the Eagles, where he produced his highest-ever score (at the time) of 133 and polled 3 Brownlow votes.
BEST STAT: Nic Naitanui ($7,300 RU)
After playing just 56% time on the field so far this year, Naitanui was quoted as saying it was all part of a "three-week plan" and that he expects to play more this week. That's a scary thought, given that NicNat is ranked 6th in the entire league for MB points per minute this year, trailing behind only guns in Titch, Lyons, Laird, Gibbs and Steven.
So how much time do we think Naitanui's active for this week? Is it enough to pay $7,300 for him, with the drastically improved Witts as his direct opponent?
BEST VALUE: Dom Sheed ($7,900 MID)
Sheed is not only leading the Eagles in Receding Hairline numbers this year, but also in contested possessions with 11.7 per game. He's excelling in the way that we all thought Redden would with Mitchell/Priddis both retiring, earning BOG honours with 30 touches, 6 marks, 2 goals and 119 MB last week. He's excellent value this week, having posted a career-high 126 against the Suns last season.
Essendon vs Port Adelaide
BEST PICK: Robbie Gray ($7,300 FWD)
Simply put, Gray's too cheap for the predominantly MID role he's playing this year, with Rockliff  and Boak both spending more time forward than the former goalsneak to date. According to AFL Heat Maps, Robbie has won 41 of his 45 possessions this year (91%) outside of the Forward 50. That's exactly what we needed to see to be sold on him in fantasy this year, and he's backing up our reasoning with scores of 119 and 89 in his two games this year.
BEST STAT: Tom Bellchambers ($6,600 RU)
Port have conceded 93 (Sinclair) and 177 (Martin) since Ryder went down, so we'd be stupid not to have a long hard look at Bellchambers this week. Are we concerned that Tom only managed 63 MB from 33 hitouts last week in a soft English match-up? To be honest, after three games with a highest score of 77, I am. This one could go either way, depending on whether form or opposition is the critical factor in Bellchambers' output.
BEST VALUE: Riley Bonner ($5,800 DEF)
Port love it in his hands, stepping up as the designated user off half-back since Pittard went down and averaging 85 AF over the first three weeks. Bonner's currently ranked 6th in the League for Metres Gained this year, and that's with every player above him collecting at least 26 disposals per game. Bonner averages just 23.7.
BEST RETHINK: Zach Merrett ($9,900 MID)
It's fair to say that Merrett isn't exactly enjoying the same fantasy success now that he's the #1 tag target for Bombers. Banfield (78) and Honeychurch (60) have completely destroyed him in the last two weeks, rendering him unpickable until he proves he can break a tag. Until then, teams are going to hunt him down every week for the easy win, and I'm expecting Port to fall in line with a standard Ebert tag.
Hawthorn vs Melbourne
BEST PICK: Max Gawn ($8,600 RU)
On the surface you'd be pretty happy with McEvoy's 124 against the Demons last year… But then you realise that it was only against Pederson with Gawn out injured. In reality, Gawn has dominated against the McEvoy in his last two meetings:
2016 R11: Gawn had 50 hitouts,   85 AF. McEvoy had 11 hitouts, 39 AF.
2016 R20: Gawn had 41 hitouts, 144 AF. McEvoy had 15 hitouts, 51 AF.
At a similar price, you're taking Maxy and his 110-point average every day of the week and twice on a Sunday.
BEST STAT: Tom Mitchell ($12,100 MID)
Did you know that Titch has never failed to score a ton against Melbourne in his entire career? His scores of 101, 104, 114 and 136 stretch right back into his rookie days. Mitchell is now well on his way to earning World Records for disposals (45.3) and AFL Fantasy (147) this year, and boasts a lowest score of 137 this year. So what's the bad news?
Well, Melbourne have proven to be the hardest team to score fantasy points against so far this year, and have conceded the least 120+ scores (just one) over three rounds. Am I particularly concerned about that? Nope. That figure will increase by at least one this weekend.
BEST VALUE: Clayton Oliver ($8,900 MID)
With scores of 114 and 125 in first two weeks (thanks largely to a cheeky 18 tackles), you'd have to agree that Oliver is underpriced based on untagged form. I say "untagged" because he managed just 88 last week with serious attention from Jacobs, a score that makes his average look worse than it is. The Hawks don't have a designated tagger like North do with the one-dimensional Jacobs and are more of a horses-for-courses type team, so expect Oliver to run free and dominate like he normally does.
BEST RETHINK: James Sicily ($6,400 DEF)
Do we get the Bugg vs Sicily match-up that every footy fan wants to see this week? Sicily only scored 23 last year against Melbourne, but that was in the unfriendly forward role that he sucked in before moving into an interceptor role late last year.
I'm way more concerned about how Lamb demonstrated in Round 22 last year that Sicily can be aggravated and irritated into a rotten day, finishing with just 24 MB (including 7 free kicks against) after copping the dreaded forward tag. I'm avoiding in case Melbourne opt to ruin his weekend.
Geelong vs St Kilda
BEST STAT: Zach Tuohy ($7,600 DEF)
Laird (120), Seedsman (107) and Brown (99) all dominated against St. Kilda's ordinary forward line last week and we all know how much Geelong like it in Tuohy's hands. This is the bloke who's posted 106 and 131 in last two against the Saints and boasts a 93-point average so far this year. As Roy pointed out last week, Tuohy's marks have increased notably this year, rising from 4.6 last year to 7 per game this season. Mackie's retirement is helping here i think.
BEST VALUE: Rowan Marshall ($3,500 FWD)
With Hickey added to the extended interchange, all eyes will be on whether he survives the Sunday Cull and how it affects Marshall in resuming his solo ruck duties. The nominal forward's output was very encouraging in his first game for the year with 82 AF from just 18 hitouts as St Kilda's only ruckman. 14 disposals, 6 marks and 4 tackles are excellent numbers considering he's never going to be a dominant hitout type of ruck, and will need to build his scores up with healthy stats in other categories.
BEST RETHINK: Sam Menegola ($9,200 MID)
Menegola's time on ground has jumped out to me big time to start 2018:
Round 1: 66% TOG,   69 AF
Round 2: 66% TOG,   50 AF
Round 3: 89% TOG, 120 AF
It's amazing what happens when you let good players actually spend some time on the field! His 120 from 29 touches last week was classic Menegola, stepping up with one of the "big dogs" in Ablett went down. He might not be worth the risk at a premium price and as a MID-only in Moneyball, but we'll be keeping a close eye on how he fares with the Ablett out, Duncan in situation in Geelong.
Always remember to gamble responsibly. If you're having problems with your betting, you can get help at Lifeline or talk to someone at Gambling Help Online.