Moneyballin' – Round 3
The Match Committee Podcast from the lads is here to navigate you through a our first "regular" weekend of the year, as we finally regain our Thursdays back! While you're listening, check out the in-depth tips and analysis for every game over Round 3.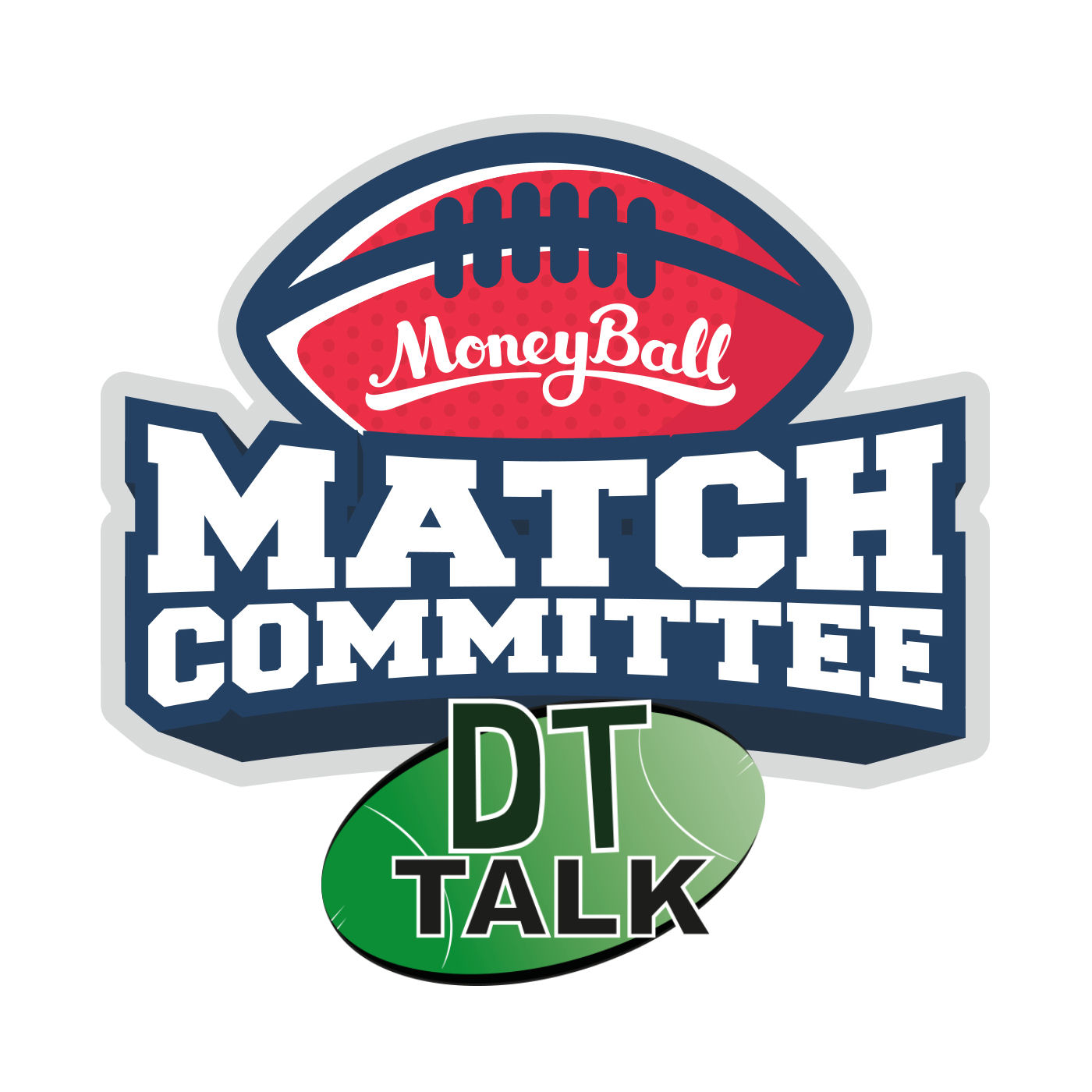 Tbetta here, and welcome to the self-proclaimed top resource for keen Aussie rules Moneyball punters! DFS (Daily Fantasy Sports) is taking off around the world and Moneyball have the perfect platform for you to turn your AFL Fantasy prowess into cold hard cash. Signing up is easy – head to moneyball.com.au and you could be ballin' within minutes.
If you're unsure how DFS works, be sure to head to the 'Help' section for all the info you need to start cashing in on your AFL Fantasy knowledge.
Click here to subscribe on iTunes.
Carlton vs Collingwood
BEST PICK: Scott Pendlebury ($10,000 MID)
The Collingwood skipper loves playing the Blues and if you're a superstitious punter, you'll love these numbers. Pendles has produced just one blemish under 90 in his last 16 games against Carlton, a record that has gone into overdrive recently with a scintillating average of 122.8 in the last 6 meetings. I posed the question as to whether Pendlebury has lost a step this year and with our small sample size, yes, his disposals are slightly down. But he's topped up his score by laying 9 tackles in both Rounds 1 and 2, and you gotta respect a guy who simply makes things happen with elite work ethic.
BEST STAT: Collingwood leaking to MIDs.
From Tom Mitchell's world record effort and the 156 MB points that came with it, to the avalanche of points headed towards the Giants' prime movers in Whitfield (123), Coniglio (120) and Kelly (118), it's hard to deny that opposition midfields are racking up against the Pies.
This alone will have me looking closely at Carlton's engine room, with Marc Murphy ($10,000 MID), Patrick Cripps ($9,300 MID) and Ed Curnow ($8,500 MID) in the frame. The latter pair are the most tempting on a value basis; Collingwood rarely tag which frees up Cripps to keep his score ticking outside solely of his involvement at stoppages, while Curnow's ceiling was on display last week with 160 MB points from 38 touches, 7 marks and 10 tackles.
BEST VALUE: Matt Scharenberg ($4,700 DEF)
The future General in Collingwood's backline, Scharenberg's last 6 scores stretching into last season reads 98, 96, 95, 97, 51 and 93. That's one blemish in an otherwise highly consistent résumé, a mere mistep amongst production way above his pay grade. I'll be looking for something like the 23 touches and 8 marks he recorded against GWS this week, especially with the mark magnet in Darcy Moore out with a hamstring injury.
BEST RETHINK:
Adam Treloar ($9,700 MID)
I hate to kick a guy while he's down, but not only has Treloar not looked like himself to start the season (he sorely needed those 2 goals to junk to 90 last week) but he also struggles hard against this week's opponent in the Blues. Curnow tagged him twice in 2016 to scores of 96 and 75, and even though he was allowed to roam free last year, he posted his second-lowest score of the season with 82. I'll be giving Treloar a miss while he's carrying whatever niggle Collingwood are understandably keeping quiet.
Port Adelaide vs Brisbane
BEST PICK: Charlie Dixon ($7,000 FWD)
Charlie has been a big beneficiary of the Brisbane Backline Rule in the past, dropping a 4-goal, 12-mark, 125-point bomb on the poor kids last year. Jesse Hogan applied the same blueprint last week, posting 5 goals and 9 marks for 133 Moneyball points of his own.
Of course, the big question is whether he still capitalises as much if he's playing in the ruck? My initial assessment is that wherever he plays, he's getting a a big boost. When he rests forward, he'll be in the box seat to slot sausage rolls everytime it enters the F50 (which will be a lot). When it's his turn in the ruck, he'll be boosted from the fact that in the past, Charlie's average when collecting at least 20 hitouts has been a healthy 105 AF.
While Dixon will swap through the midfield, permanent forwards like Jack Watts ($7,300 FWD) and Todd Marshall ($3,700 FWD) will have full access to the bevy of goals the Lions will allow away from home in the Portress. They might be worth a stab too.
BEST STAT: Stef Martin ($8,500 RU)
Callum Sinclair collected a career-high 44 hitouts against Port, who opted for a Dixon/Westhoff tandem. Sinclair's previous career-high was 31 hitouts, so just try and comprehend what an actual ruckman like Stef will do to these guys. Historically, he loves to beat down on the soft match-ups, as evidenced by his sterling record against the 4 easiest Ruck matchups last year (minus Melbourne, who were without Gawn all year):
WCE:  50 hitouts, 113 AF
STK:   44 hitouts, 126 AF
WBD: 49 hitouts, 121 AF
WBD:  43 hitouts,   90 AF
SYD:   40 hitouts, 104 AF
BEST VALUE: Dom Barry ($3,500 MID)
Round 3's 'Best Value' picks are always pretty obvious – prices haven't changed yet, but we've had two weeks of data to really peg down the underpriced options available to us. So with 71 and 72 in his first two games for Port, Barry is too cheap to leave on the scrapheap.
BEST RETHINK: Tom Rockliff ($9,700 MID)
Rocky has played just 69% and 66% TOG in his first two games, so if you suspected that he was underdone after missing the JLT, then you're clearly sane. He averaged roughly 83% TOG at the Lions, so there's a lot of growth to come for Portliff – but we're going to need to see him turn the corner (and see a heavy price drop) before we can add him into the player pool in DFS.
Melbourne vs North Melbourne
BEST PICK: Christian Petracca ($6,600 MID)
This will be the last time we see Tracc this cheap before price adjustments roll out next week, so enjoy it one last time. The country's most confident kid posted his 2nd-best career disposal tally for the second-straight game last week with 24 touches. That's a bit of a tongue-twister, but you get the idea. More footy equals more points, and he's living up to the hype so far.
BEST STAT: Todd Goldstein ($8,300 RU)
If Ablett's record against the Hawks is the gold standard in bunny sides, he'll be looking over his shoulder at Goldstein and what he does against the Demons. His last 3 games against Melbourne are insane, pumping out totals of 155 (50 hitouts), 149 (38 hitouts) and 148 (61) hitouts, with only the latter gifted by a Gawn-less match-up. Goldy's had a lot of highs and lows over the past few years, but the one thing that has endured is his dominance over the Dees.
BEST VALUE: Michael Hibberd ($7,800 DEF)
It would be so easy to give Hibberd a wide berth, but there is an argument to make for a timely bounce-back game in Round 3. Last week, North conceded healthy scores across the board to St Kilda's backmen; Webster (95), Geary (94) Carlisle (93) and Savage (86) averaged 7 marks between them. With everyone dirty on Hibberd in AFL Fantasy, he could be a sneaky contrarian pick this week if you think he'll be able to capitalise on this chink in North's armour.
BEST RETHINK: Clayton Oliver ($8,600 MID)
We got it wrong last week, but surely there's a Ben Jacobs tag incoming for Oliver? The dour Roo has taken down Lyons (84) and Ross (91) so far, so it's obvious that North don't have a problem targeting the inside bulls as opposed to the industry-standard in the silky outside users. With scores of 114 (28 touches) and 125 (35 touches), in a vacuum, Clayton is the standout Melbourne midfielder so far in 2018.
His history with the tag doesn't reveal much either way, managing to hit 84 (Hutchings tag) and 101 (Maynard tag) last season. They're part-timers though… and Jacobs is a specialist. I'd be very wary in DFS.
Gold Coast vs Fremantle
BEST PICK: Jarryd Lyons ($9,300 MID)
Lyons showed in Round 2 why he was tagged by Jacobs in Round 1 – he's clearly Gold Coast's best midfielder at this point. 38 touches, 6 tackles, and 1 snag last week for 134 AF is an immense effort, and Hall is back to body-block him from tags moving forward. I love working-class fantasy guys like Lyons, especially in cash games and double-ups.
BEST STAT: Fremantle MIDs love playing Gold Coast.
Fremantle showed last week that at home, they're no pushovers and taught Essendon a lesson despite playing 4 kids with less than 2 games of AFL experience. Gold Coast are off to a 2-0 start, but let's not get too excited about how wins against the might of North and Carlton will translate to a trip over to Optus Stadium. I'm buying shares in the Dockers' Rolls Royces this week:
Lachie Neale ($9,500 MID) last two:
2016 R18: 42 touches, 124 AF
2017 R20: 32 touches, 152 AF
Nat Fyfe ($8,600 MID) last three:
2015 R11: 31 touches, 119 AF
2016 R2:   34 touches, 121 AF
2017 R20: 29 touches, 132 AF
BEST VALUE: Nick Holman ($3,500 MID)
With 25 tackles already, Holman is leading the AFL in tackles by a whopping margin of 5. Those man-hugs are a huge reason as to why Holman's produced 84 and 89 in his first two games in Gold Coast colours. Lock and load.
BEST RETHINK: Freo backline "Role"
Maybe we were a bit quick last week to deem the 'Role' dead after Round 1, because we saw some familiar numbers rearing their heads against the Bombers:
Connor Blakely ($9,100 MID):   19 kicks, 12 marks, 119 AF
Luke Ryan ($4,800 DEF):             19 kicks, 12 marks, 113 AF
Nathan Wilson ($6,900 DEF):   20 kicks, 11 marks, 108 AF
My preferred option here is Ryan. At that price, he's low risk and high reward, and I think that the Freo guys have a romantic fascination with performing in front of a home crowd.
Sydney vs GWS
BEST PICK: Callum Sinclair ($6,400 RU)
With scores of 87 and 93 so far this year as Sydney's sole ruck, Sinclair looks to have a very solid basement now that he doesn't have to play nice with Tippett and/or Naismith each week. As we talked about above, Sinkers posted a career-high 44 hitouts last week against a team without a ruck, and he should have plenty again this week against GWS's part-timer in Lobb.
BEST STAT: Josh Kelly ($10,400 MID)
Reason #4512 why he's my man crush: he's the best field kick in the competition, yet he's also a tackling machine. Most clubs like to keep their best ball-users on the outside, bruise-free… Not Kelly. He rolls up his sleeves and does the dirty work too. He laid 5th-most tackles last year (at 6.5 per game) and is backing that up in 2018 by laying the 2nd-most tackles this year so far (a whopping 10 per game). Kelly is the kind of bloke you pay 5-figures for.
BEST VALUE: Jeremy Finlayson ($3,800 DEF)
Once again, we're not getting cute with our value picks, but Finlayson has shown he's a must-have so far. His 90 last week came with a very healthy kick-to-handball ratio (21 kicks, 2 handballs) and surprisingly, he's already trusted enough to take the kick-ins.
St Kilda vs Adelaide
BEST PICK: Blake Acres ($6,900 MID)
I've been waiting for Acres to drop off since he popped onto our radar towards the end of 2017, but he's gone and produced 98, 124 and 92 in his last three instead. I think he's the real deal, especially in this full-time wing role. St Kilda are obviously impressed with the extra dimension he gives to their midfield, because as I said last week, they can't afford to send out plodders like Armitage, Ross, Newnes and Steele without addressing their lack of outside runners. Heavily underpriced.
BEST STAT: Sam Jacobs ($8,900 RU)
St Kilda just rolled out Rowan Marshall against the bloke whose last 5 scores against them reads 125, 100, 111, 134 and 117… And this was after they'd already conceded scores of 94 and 117 to rucks with Longer at the helm. This could get messy.
BEST VALUE: Cam Ellis-Yolmen ($5,900 MID)
The big bull put his versatile game on exhibition last week, notching 28 touches, 8 marks and 7 tackles for 121 MB, going huge once Matt Crouch went down. With the Crows without both Crouch Bros, does Ellis-Yolmen finally earn full midfield time moving forward? After producing that performance in a time of need, I doubt Pyke will take the wind out of the sails of a feel-good story for his club, with CEY returning from an ACL with a vengeance so far.
Richmond vs Hawthorn
BEST PICK: Dustin Martin ($10,300)
How do you stop this bloke? He struts out in Round 1 and pumps out 32 touches for 110 MB. Then Adelaide limits his influence in the midfield in Round 2, so he just sneaks forward and bags 5 goals instead, finishing with 127 AF. What are you supposed to do? Dusty put together a solid 117 against the Hawks last year and he'll be irresistible again here.
BEST STAT: Ben McEvoy ($8,000 RU)
Richmond was the 6th-easiest team to score ruck points against in 2017 and the trend continues this year. They were being overwhelmed by Matt Kreuzer in Round 1, scoring 64 in just over a half before getting injured.Then Sam Jacobs busted out a casual 120 AF and 40 hitouts in their faces.
McEvoy is fresh off 116 MB from 43 hitouts against Cats, who were just behind the Tigers as the 7th easiest ruck team last year… The signs are pointing to another Big Boy special.
BEST VALUE: Daniel Howe ($6,800 MID)
Nothing fancy here, just a full-time midfielder getting the job done for Hawthorn with 91, 99 and 87 in his last three. Howe might not be a headlining act, but he's putting in a hell of a performance with averages of 20 disposals, 5 marks and 6 tackles so far.
BEST RETHINK:
Tom Mitchell ($11,800 MID)
The Tigers were one of the teams that actually went out and tagged Titch towards the end of last year, sending Prestia to him and ultimately keeping him to just 99 MB points. When you tag Mitchell, you can't stop him actually getting the ball (he's too good on the inside) but you can stop him getting space.
So while Mitchell actually accumulated 35 touches in that game, he was kept to season-lows in all of the kick (9), mark (1) and tackle (3) categories. That's really worrying for me and I'll be fading Titch at that hefty price, even knowing full well the immense upside he has.
Western Bulldogs vs Essendon
BEST PICK: Tom Bellchambers ($6,600 RU)
A ruck division headed by English and backed up by human potatoes conceded scores of 112 to Lycett and 70 to Naitanui in just 56% game-time. Those are not friendly numbers for the Bulldogs, and English won't even have the help of the aforementioned starchy vegetables this week due to injuries to Roughead and Trengove. Bellchambers will have minimum 40 hitouts here, so even modest disposal/mark numbers will get him to a respectable score, with the bonus of the red-hot chance at hitting a 3-digit ceiling.
BEST STAT: Joe Daniher ($7,700 FWD)
Joey kicked 6.4 for 127 AF against the Bulldogs last year, and that's when they had an actual AFL-quality backline. Cameron (6 goals) and Greene (4 goals) destroyed them in Round 1, before making the Eagles forward line look good last week, with bags to Darling (4), Ryan (3) and Venables (3). Imagine what a highly talented key forward like Daniher will do against them?
BEST RETHINK: Zach Merrett ($10,700 MID)
Even ignoring the concussion thing, I honestly don't think you can pick Merrett this week. He's already shown that he can bleed, tagged to 78 last week by second-gamer in Banfield. The Bulldogs were already aware of this weakness though, last year sending a tag his way that resulted in just 82 points for the young gun and a 30-point win for the team.
My biggest concern is that Merrett failed to notch a single mark last week. That means that Zach has now been held markless two games in a row this year, after NEVER failing to register a +6 combo in any other game over his entire career.
West Coast vs Geelong
BEST PICK: Joel Selwood ($7,600 MID)
The Eagles let three Bulldogs top 110 last week (Macrae 134, Hunter 119, McLean 110) in a belting, and allowed 127 to Parker and 115 to Lloyd the week before. As a West Coast fan, I can confirm they have serious midfield issues and playing the best on-ball division in the comp this week is going to result in some big scores.
You simply have to pick Selwood purely on price even if you think that Dangerfield/Ablett scores more… he's just so damn cheap. With most recent scores of 137, 117, 122 and 110 stretching back into last year, you'd be crazy not to have a nibble.
BEST STAT: Gary Ablett ($10,900 MID)
It's not quite Hawks-level love, but GAJ definitely warms up when playing the Eagles. He's posted just the single score under 109 in his last 11 versus West Coast, averaging a whopping 120.5 AF over that stretch. We were concerned he was old, past it, injury-riddled and possibly overrated coming into 2018, but he's gone out and smashed 117 and 138 this year whilst playing 90% midfield to quash those suggestions. This is the dream.
BEST VALUE: Tim Kelly ($3,500 MID)
Contested Possession averages for Cats:
Dangerfield – 15
Selwood – 15
TIM  MOTHER FLIPPIN' KELLY – 13
Gary Ablett – 12.5
Then daylight followed by more daylight. What an incredible company Kelly is keeping just two games into his career. With a 98-point average, Kelly is easily the best-averaging basement price player we have on offer, with the next best being Holman at 86.5. Absolute lock.
BEST RETHINK:
Shannon Hurn ($6,200 DEF)
I can see why you're into the Eagles' Skipper – 112 and 118 attracts punters like moths to a flame, but you need to be aware that he does this from time to time. Remember when he punched out scores of 137 and 117 back-to-back last year? His average over the next four games: 68 AF.
Hurn's role hasn't changed over the past 5 years, just how much latitude the opposition gives him. He's averaging 21 kicks a game at 86.5% efficiency – crazy numbers that any half decent team will have identified already and will be looking to stop moving forward. Hurn won't be allowed to run around loose for long, so he's a strong fade for me.
Always remember to gamble responsibly. If you're having problems with your betting, you can get help at Lifeline or talk to someone at Gambling Help Online.