Inside the Numbers – Rd. 2
Pete goes inside the Fantasy numbers from round two.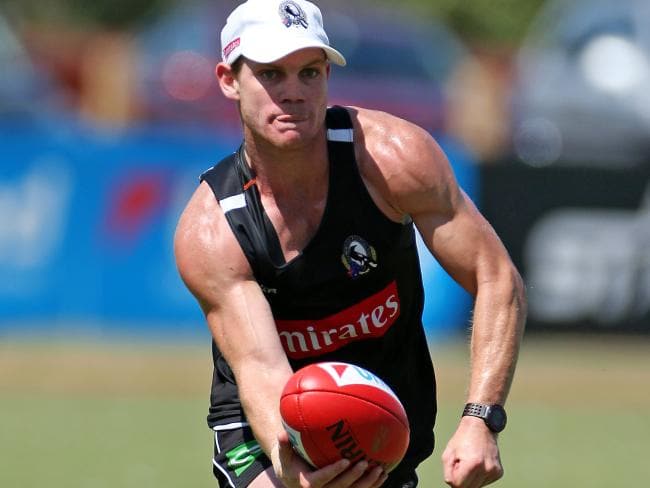 After a pretty thin Round 2 for most coaches the attention now turns toward a trading strategy that will set your team apart from the pack, for those that slipped a bit last week a different & better path could be taken by looking at some intriguing situations that might pay off in the short term and provide flexibility long term.
The positive focus this week is on Port Adelaide, early signs are that they will be a completely different fantasy team in 2018 compared to last year. From the opening JLT games through to Round 2 of the H&A season the Power Disposal numbers are on the rise, last year they averaged 377.0 Disposals during the H&A season and already they are averaging 403.0 Disposals from 2 games this year (+26.0).
In Round 1 last year Port Adelaide recorded 339 Disposals in a win over Sydney, they defeated Sydney again in Round 2 at the SCG on Sunday and recorded 367 Disposals (+28.0). We are still in the range of a small sample size, but with 2 games of the JLT Series & 2 games of the 2018 AFL season there has been a notable change. Will it be sustainable? How best to fit players in a trade scenario with an early Bye?
For those asking, Robbie Gray attended 18 CB's vs Swans, 2nd most behind Wines (23). #SuperCoach #AFLFantasy

— Fantasy Freako (@FantasyFreako) April 3, 2018
Round 2 High Team Disposals
Adelaide 439
Collingwood 407
Fremantle 399
Season High Team Disposals
Adelaide 418.0
GWS Giants 409.5
Port Adelaide 403.0
Round 2 Low Team Disposals
Richmond 309
Hawthorn 323
Brisbane 339
Season Low Team Disposals
Richmond 324.5
West Coast 349.5
Western Bulldogs 350.0
Round 2 High Team Fantasy Points FOR
Adelaide 1820
Fremantle 1718
West Coast 1664
Season High Team Fantasy Points FOR
Port Adelaide 1713.0
GWS Giants 1711.0
Gold Coast 1670.0
Notable Players
Rory Laird (R2: 141) recorded his 2nd career highest score
Dustin Martin (R2: 127) has averaged 107.8pts from his last 5 games against Adelaide
Todd Goldstein (R2: 117) has averaged 102.5pts from his last 4 games
Blake Acres (R2: 92) has averaged 108.0pts from 2 games this year
Ed Curnow (R2: 160) recorded a career high score against Gold Coast
Tom Lynch (GC) (R2: 139) kicked a career high 8 Goals, he is averaging 112.1pts when he kicks 5 Goals or more over his career
Taylor Adams (R2: 82) has averaged 83.3pts from his last 3 games
Lachie Whitfield (R2: 123) is averaging 30.0 Disposals this season
Dayne Beams (R2: 73) is averaging 85.0pts this season
Clayton Oliver (R2: 125) has scored fewer than 90pts in 1 of his last 17 games
Michael Walters (R2: 120) has scored 100pts or more in 5 of his last 8 games (62.5%)
Devon Smith (R2: 115) is averaging 103.0pts from 2 games at Essendon
Jack Macrae (R2: 134) has averaged 127.0pts from his last 4 games
Shannon Hurn (R2: 118) has scored 100pts or more from 6 of his last 11 games (54.5%)
Isaac Heeney (R2: 88) has scored 100pts or more from 1 of his last 13 games (7.7%)
Justin Westhoff (R2: 104) has averaged 118.0pts from his first 2 games this year
Gary Ablett (R2: 138) has averaged 124.6pts from his last 14 games
Tom Mitchell (R2: 137) has averaged 128.4pts from his last 14 games
Good Luck for Round 3