Inside the Numbers Round 1
Pete from aflratings.com.au goes inside the round one Fantasy numbers,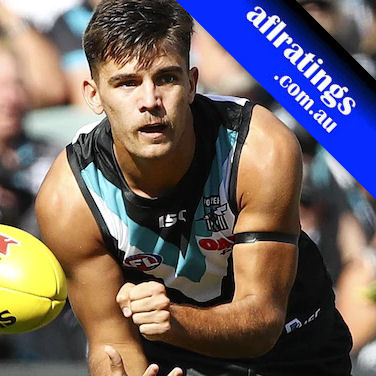 With only a small sample size of 1 week Fantasy coaches may think they are facing a tough trade decision or two this week, but here is an example of what a small sample size can turn out to be. Last year West Coast averaged 418.0 Disposals (Rank 2) from their opening 2 games, from Rounds 3-23 the Eagles averaged 372.0 Disposals per game (Rank 13).
Taking such a small sample size and thinking that it will hold for the entire year is quite fanciful, unless there are clear role changes or significant injuries to team balance a decision made last week is likely to be still good over a longer period of time. Don't forget Sam Docherty scored 90pts in Round 1 last year & averaged 116.8pts for the season, Josh Kelly scored 87pts in Round 1 last year and finished with an average of 112.9pts.
Round 1 Highest Scoring Teams
1. GWS 1843
2. Port Adelaide 1833
3. St Kilda 1758
Round 1 Lowest Scoring Teams
18. Nth Melbourne 1358
17. Western Bulldogs 1396
16. Fremantle 1439
Round 1 Highest Disposals
1. Port Adelaide 439
2. GWS Giants 437
3. St Kilda 422
Round 1 Lowest Disposals
18. West Coast 339
17. Richmond 340
16. Nth Melbourne 346
Fremantle has conceded an average of 415.0 Disposals from their last 14 games
Richmond has averaged 336.8 Disposals from their last 4 games (Incl. Finals)
Notable Players
Patrick Cripps (R1: 130pts) recorded 36 Disposals in R1 (2nd highest of his career)
Brandon Ellis (R1: 69pts) has averaged 55.0 from his last 4 games (Incl. Finals)
Dyson Heppell (R1: 145pts) has averaged 111.8pts from his last 8 games
Matt Crouch (R1: 123pts) has averaged 126.8pts from his last 5 games (Incl. Finals)
Jack Steven (R1: 133pts) recorded only 2 games of 120pts or more last year
Dayne Zorko (R1: 57pts) has recorded 3 scores fewer than 60pts from his last 10 games
Riley Bonner (R1: 102pts) has averaged 79.2pts from the opening 5 games of his career
Aaron Sandilands (R1: 111pts) recorded 52 Hit Outs against Port Adelaide (Ryder Injured)
Aaron Young (R1: 124pts) recorded a career high 26 Disposals against Nth Melbourne
Todd Goldstein (R1: 91pts) has failed to score 100pts or more in 11 of his last 12 games
Tom Mitchell (R1: 156pts) has averaged 46.3 Disposals in his 3 games vs Collingwood playing for the Hawks
Brodie Grundy (R1: 84pts) had 60.9% share of Collingwood Hit Outs in Round 1
Stephen Coniglio (R1: 146pts) recorded a career high score
Marcus Bontempelli (R1: 68pts) has averaged 74.0pts from his last 4 games
Max Gawn (R1: 138pts) has a career 120.7pt average when recording 45 Hit Outs or more, he had 47 Hit Outs in Round 1
Brandon Parfitt (R1: 101pts), his 2 highest career scores have been against Melbourne (101,90)
Lance Franklin (R1: 151pts), that was his first score over 100pts against West Coast since R4, 2011
Luke Shuey (R1: 102pts) has scored 100pts or more in his last 4 games (Incl. Finals)
All the best for Round 2 – check out the new site at www.aflratings.com.au