AFL Fantasy off-season 2018
It's the off-season but sometimes we want to chat AFL Fantasy – that's what this post is for! Trades, draft and more!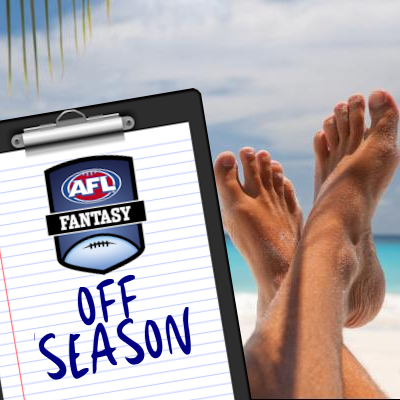 Start making your (long) short lists for potential AFL Fantasy recruits now! Discuss all of the off-season issues in the comments. We will have some Trade period posts coming up looking at Fantasy relevance, some Draft content and more! We are keen for another HUGE pre-season.
KEY DATES:
FRIDAY 6 OCTOBER – Free Agency period commences
MONDAY 9 OCTOBER – Trade period commences (9am)
SUNDAY 15 OCTOBER – Free Agency period offer closes (5pm)
WEDNESDAY 18 OCTOBER – Free Agency matching offer period ends
THURSDAY 19 OCTOBER – Trade Period closes (2pm)
FRIDAY 24 NOVEMBER – AFL Draft
MONDAY 27 NOVEMBER – Pre-Season Draft