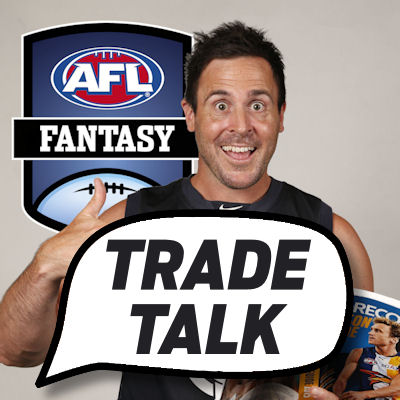 Panic stations! The Pig might be down, I repeat, the Pig 'might' be down! If so, what coaches choose to do with Tom Rockliff will be season defining and while nothing positive can possibly come out of trading the great one, crisis creates opportunity, so that opportunity is to use his massive price tag to assist you balancing out your byes as many teams are loaded in round 11.
Keep in mind though, he is tough as nails and will play though the pain if he is cleared of structural damage.
Round 12 Bye?
It would be nice to have a few guys in this bye to ease the burden in rounds 11 and 13 as we will have a team easily in round 12. Some guys to consider.
Luke Shuey (MID, $639,000)- His form alone is enough reason to consider him, let alone the bye convenience. Shuey is having some sort of a season, averaging 115, while only dropping under 100 on one occasion. He is owned by just three percent of the competition and certainly beats chasing a 'random' unique for the sake of it.
Dustin Martin (MID, $602,000) – Not in season best form over the last three weeks, averaging  99 in that time (BE: 129), Dusty is still an option long term, especially with his bye factored in. He is averaging 108 for the season and has an outstanding ceiling with three scores over 125 for the season.
Joel Selwood (MID, $606,000)– What the hell are you doing talking about a guy who is averaging 74 in the last three round Roy? Well, hear me out. I was only thinking about the Cats run of home games this morning, three straight leading up to the bye and 5 out of 6 games and how much Selwood dominates there. Then Freako tweeted out that he has averaged 126, 125 and 124 there over the last three years. On the back of a pathetic team performance last week, who do you think will lead from the front as they try to get back on track… Plus 7 Eagles reached triple figures vs the Dogs last week.
Other Names to consider: Gaff, Dangerfield, Yeo
Cow:
Daniel Lloyd (MID, $165,000) played well on debut for the Giants and seemingly fit in well. The mature ager had 17 touches and kicked a goal on his way to 61. His job security looks to have been enhanced, despite the return of Greene due to the 8-10 week injury to Coniglio and his BE of 6 and bye in round 13 make him relevant.
Mid-priced cow:
Michael Walters (FWD, $382,000) jumped into relevancy two weeks ago when he moved into the midfield after half time and scored over 60 in that time. That earned him a game as a genuine mid of the weekend where he played 85% of the game there and had 38 touches and 137 as a result. When many cows have fattened at around the same price and are starting to leak cash, Walter BE is just 24 and his price is on the rise. He has a handy bye in round 13, so if this experiment is a flop, it would be easy to say goodbye in that round. There is obvious risk associated here, he is inconsistent (usually based on role) and he has a coach named Ross Lyon who hates Fantasy coaches and much as John Longmire.
Worth considering:
If the round 11 bye is not a concern for you, there is a flock (is that what it's called?) of Swans that tick a heap of boxes. I can not believe the price of the big three mids!
Josh Kennedy (MID, $528,000) Down $125K and coming off a season high 122 points where it looked like he and the Swans turned the corner. Games against the Saints and the Hawks over the next two weeks should see plenty of points and price increases.
Daniel Hannebery (MID, $554,000) Down $101K but now has a BE of just 85 after averaging 112 in his last three games including scores of 115 and 117. He appears to be back to his best after a slow start and the good draw continues after the bye with games against the Dogs and Tigers.
Luke Parker (MID, $583,000) Down $125,000 and finally pumped out his first 100 of the year (121) after back to back 90s. Although he has been disappointing, he has a low score of 84 which isn't the worst… unless you paid top dollar.
Isaac Heeney (FWD, $492,000) Is still the best buy in the competition despite going up another 29K this week. He has three hundreds in a row and now averages 113 in that time. A must have at this price.
I have no idea of trades yet as there has been no official announcement on the Pig.
@RoyDT