Calvin's Captains – Rd. 20
You know what time it it! Time for the best write-up in the land about premium players and more importantly, CAPTAINS!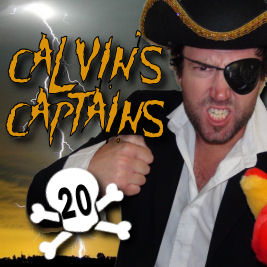 Don't miss Calvin's weekly Pericope.
LIVE on #Periscope: You ready? #aflfantasy and so much more. Join me. https://t.co/5loTfG0lj2

— DT Talk (@DTTALK) August 3, 2016
TAG BUSTED?
In round 12, Ed Curnow tried running with Jack Steven and thanks to 3 goals next to his name, Steven was one of the only people this season to walk away with a win. He scored 132 that day and will have the same battle on his hands again this week. Prior to that 132, he had a run of 5 scores under 100 against the Blues. He'll be tagged again and after just 76 last week, I'm not overly confident he can shake it again.
Nick Riewoldt missed that clash earlier this year in a game Bryce Gibbs only managed 75. He has averaged 112 in his last three and has been in great form.
Back in round 12, Kade Simpson (117) and Sam Docherty (114) both found plenty of the ball so if they're a trade target for you this week, lock them in with confidence.
DANGER GAME!
It's the biggest no brainer for those comfortable coaches in finals this week, you simply lock in Patrick Dangerfield. 95, 143, 187 and 122 are his numbers under the roof this year and he is carrying a lowest score of 118 in his last four games this year.
With Rocky having 76 last week, it makes it such an easy decision to jump on the guy who is playing the Bombers, the 4th easiest team to score against. Let's not forget that Rocky, Zach and Dusty all had massive scores against these guys just recently.
The issue, if you want me to find one… is the fact that he only managed 86 on these guys in round 4, which happened to be his second worst score for the year. It was a weird game with the Bombers pushing the Cats early. I'm not fussed one bit here, but I'm pretty sure I said that last week, when our beloved Rocky went against his worst team to score against.
Will Danger try? The Cats need to win and win big. They sit 0.1% above the Crows inside the top four and this week the Crows will thump the Lions. They need a massive win and percentage later on will separate the men from the boys.
Joel Selwood will also cash in and actually top scored with just 97 in round 4. Amazing! Before that he had 118, 133 and 101 and should be 120+ this week. Zach Merrett can't be stopped, or can he? He carries a lowest score of only 105 in his last 8 games but Zach is apparently sore at the moment. Zach must also be concerned about a tag from either Guthrie who went to the Bont (85) last week or even Blicavs who ran with Dahlhaus (88).
Even though the tags will be soft if they happen, the Cats are tough to score against and we must be cautious with a sore Zach this week.
SMOKIE OPTIONS
Firstly, anyone not going Dangerfield this week, is running with a smokie.
I have some very unique options amongst the few I have mentioned here today who could be massive this week.
Taylor Adams meets the Tigers who are bleeding points at the moment. He had 140 last week and will continue this run on Friday night.
Heath Shaw against the Suns will be nasty. He scored a game high 132 against them in round 8 and even had 125 on them before that. 125 and 110 are his recent numbers and I can see Heath getting greedy again.
Stef Martin against the Crows who will be possibly without Sam Jacobs.
Berger scored 103 against the Crows last week with Jacobs on ice and let's not forget that Stef had 130 prior to being rested. Archie Smith's great game last week could limit Stef's time in the centre but it shouldn't matter. Huge smokie!
FREO FEAST
Josh Kennedy (156), Hannebery (145), Parker (118), Heeney (108), Mitchell (105) and Buddy (102) all went bananas on the Dockers last week… and now it's the Eagles turn against the easiest team in the game.
Matt Priddis had 102 and 138 in his last two games and even posted 110 on the Dockers in round 3. But my smokie here is Josh J. Kennedy (the other one). He kicked 1.4g earlier this year for only 89 and as he chases the Coleman Medal, expect a bag of 10 this week for a massive score.
The Pies scored well against the Eagles last week with Pendles (148), Adams (140), Grundy (127) and even bloody Josh Smith (123) cashing in. So surely Lachie Neale will too. He has had 131 and 124 in his last two games and I can see this one being a massive game for all.
NEVER UNDERESTIMATE A PIG
With everyone going Danger… why not take on your opponent with a guy who had 140 on the Crows at Adelaide Oval last year and 180 prior to that. I'm speaking of the one and only Tom Rockliff.
Yes, he had 76 last week and his numbers were down in all areas, but he'll bounce back and you'd be mad to say he won't. Essendon had 6×100+ scores against the Crows last week so surely he'll bounce back here. I think he will and could win you your final off his own snout.
Rory Sloane had a nice 128 last week and even posted 117 on the Lions last year. This man loves playing at home and has scored 128, 106, 139 and 140 there in his last 4.
Make no doubt about it. He'll be awesome again. Oh "a tag from Robbo" I hear… good luck with that.
JUST QUICKLY…
Scott Pendlebury v Richmond @ the MCG – A nice 148 last week was just what his coaches needed, but his record against the Tigers isn't great with zero tons in his last three games.
Josh P. Kennedy v Port Adelaide @ the SCG – Rocky failed against the Power, but surely the #1 man on form

will get the job done. Averaging 132 in his last three and 156 last week, JPK is just too hot to stop. He had 151 and 120 against Port last year and although they are the 4th hardest team to score on at the moment, it won't matter. Expect something big again.
Dusty Martin v Collingwood @ the MCG – He has averaged 125 in his last 3 games and had 114 on these guys in round 2. With 126, 109 and 107 before that, the issue is, the Pies are the only team in the last month, NOT to give up one score of 120+.
Max Gawn v Hawthorn @ the MCG – The Hawks are just too tough. He had 85 on them earlier this year and even though his form is awesome, you just couldn't do it.
Luke Parker v Port Adelaide @ the SCG – Averages 115 in his last three and even had 112 on the Power last year.
Dayne Zorko v Adelaide @ the Adelaide Oval – Only 85 last week and hates traveling to play his footy. He averages 20pts less away from the GABBA and against the Crows, it's an easy pass this week.
Stephen Coniglio v Gold Coast @ Metricon Stadium – Will be great, just  like he has in recent weeks with scores of 107, 106 and 127. The Suns are the 5th easiest team to score on and in his last three against the Suns (101, 96, 103) he hasn't struggled.
Lachie Hunter v Kangaroos @ Etihad Stadium – 133 against the Roos earlier this year and should be good again. However, the Roos are one of the toughest to score against. But if anyone can do it, Hunter is the man.