Versus: Round 19
Tom is back with a few players going head to head in fantasy.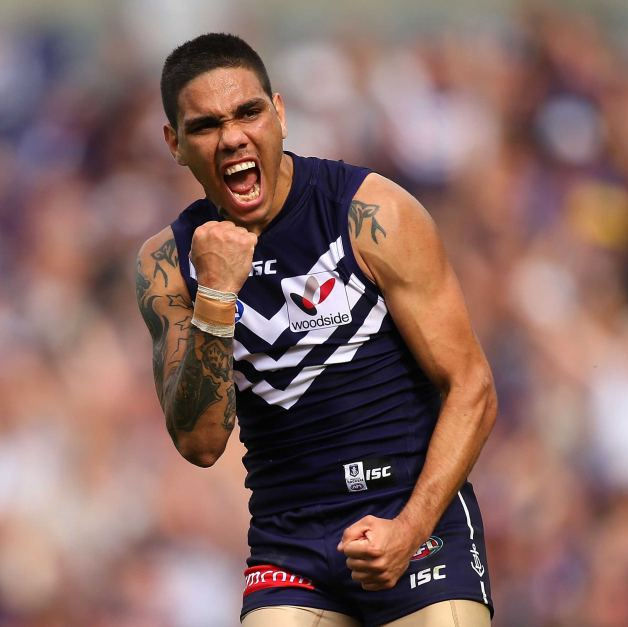 Tom is back with a few players going head to head in fantasy.
Joshua Schoenfeld ($185,000) V Sam Menegola ($158,000)
Last Saturday saw the Suns down Fremantle on their home deck with many of their stars missing through injury. The only positive to take out from this issue, which has been troubling the Queensland team for a couple of seasons now, is that they have been forced to play their youngsters. We've already seen the likes of Callum Ah Chee, Darcy MacPherson, Jesse Joyce and McKenzie Willis make their debuts, but round 18 was young Western-Australian Josh Schoenfeld's turn. Taken with pick 34 in the 2015 National Draft, Schoenfeld is a lightly built outside midfielder with incredible athletic ability. At the draft combine, Josh broke the 3km time trial record and went ever so close to beating Billy Hartung's score in the shuttle run. With this endurance in mind, a role on the wing looms as an obvious position for Schoenfeld to make his own in the coming years. On debut Schoenfeld impressed, collecting 19 disposals, 8 marks, 4 tackles and 85 Fantasy points. Mitch Hallahan (omitted) and Aaron Hall (Hamstring) made way for Schoenfeld and key defender Seb Tape. Hall's injury has no-doubt left his thousands of owners in a bit of a pickle as he looks set to sit out for three weeks. Unfortunately for Mitch Hallahan, the Suns NEAFL team had a bye this round, meaning he couldn't stake a claim for an immediate recall to the senior team. This can only be a good thing for Schoenfeld and his ever-growing job-security. After a positive score, Schoenfeld is shaping as a handy bench option who will hopefully generate enough cash to make an upgrade or two on-field. In the remaining five matches Gold Coast face just one top-eight team – fellow expansion club Greater Western Sydney. But first they travel to Melbourne to face the Demons who are coming off the back of a flight to Perth made sour by a close six point loss to West Coast. Melbourne easily outscored the Eagles in total Fantasy points though, restricting them to just two tons. There's no surprises these hundreds were scored by Matt Priddis and Luke Shuey – both inside midfielders. Gun winger Andrew Gaff scored just 76 points. So it doesn't look too promising for the Suns this week and a score of 60+ from Schoenfeld would have to be acceptable. Then the Suns play GWS who are ranked first for points against, 100's against and 120's against for the season. Although they have dropped their restrictiveness a little in the last three weeks, this game will again be a tough one. Some reprieve falls in round 21 against Essendon who are far from the hardest team to score against. Collingwood and the Power round wrap things up for Gold Coast in what has been a tough year. As was mentioned before, Schoenfeld's job-security looks solid and he should make bit of much-needed cash on the pine.
It took the best part of five and a half years, but finally Sam Menegola made his senior debut on the weekend. After spending time with Fremantle and Hawthorn, Menegola was given a third chance at the highest level by Geelong. The Cats used pick 66 in the 2015 National Draft on Menegola who they believed had what it took to be an AFL player. Once again it was injury which prevented Menegola from taking to the field. The PCL problem kept him sidelined for ten weeks before he was brought back into the Cats VFL lineup. In his first game back, Sam provided good run and finished with eight inside-50's. He then won 11 un-contested possessions in what was another step in the right direction the following week. He laid 13 tackles in round 13 but really stood out with a 46-disposal and two goal showing in round 17. By now Menegola was seriously banging the door down, forcing coach Chris Scott to at least consider him for the senior team. Come Thursday night team reveals, Menegola was again nowhere to be seen, much to the disappointment of coaches looking for a bargain downgrade option in the midfield. But just prior to the Saturday night clash, ruckman Zac Smith succumbed to a niggle which allowed Menegola to make his AFL debut at long last. It had gotten to a stage where Menegola simply had to get cracking, and he did just that, collecting 26 disposals, 5 marks and 5 tackles. It's certainly not every day a player cracks the ton on debut but Menegola managed to score 100 points from just 67% time on ground. As good as the score was, I can't help but wonder if it could've been even bigger had he spent longer on the field. In fact, endurance is one of his greatest strengths, especially after managing 14.13 in the infamous beep test. However I can only imagine the Cats monitored the time he spent on-field to avoid another injury setback. After starting the 2016 season at the near-basement price of $127,000, Menegola's price has increased by $31,000 but he still shapes as the best downgrade option in the league. He currently leads all comers for points per minute (albeit after one solitary game) and although injury will always be a slight concern, at $158,000 what have you got to loose?
Verdict: Sam Menegola's story is simply heart-warming and although Schoenfeld arguably has the better job-security, it simply has to be Menegola for me. He appears to be a productive point scorer and is available for next-to-nothing. Having said that, I do like what Schoenfeld brings to the table. Perhaps he can have a similar season to Lachie Hunter out on the wing in coming seasons?
Loading ...

Click here to subscribe on iTunes. (Please leave a rating and review to help us move up the charts).
Michael Walters ($417,000) V Touk Miller ($405,000)
What a mixed bag 2016 is turning out to be for Michael Walters. The small forward has complemented big hundreds with scores of sub-60 – seesawing form perhaps typical of a small forward. Walters has silky skills, pace to burn, excellent tackling pressure, good goal sense and last year pushed up through the midfield where his class was appreciated by the likes of Fyfe, Mundy and Neale. He finished 2015 as the Dockers leading goalkicker after spending time adjusting his technique in pre-season and was named Fremantle's player of the finals. In round one, Walters finished with 69 Fantasy points but it was always going to be a tough game for small forwards when your side gets pumped away from home. The following week, however, he bagged three goals from 16 disposals to finish on 90 points in the shootout loss to Gold Coast. As has been the case for much of the season, a poor game against West Coast followed. Walters then scored 80 against North Melbourne and 97 against Carlton despite his team not yet registering a win. Then came a golden run of form which included a 141 Fantasy point showing against Adelaide (29 disposals, 4 marks, 7 tackles and 3 goals), 101 points against the Giants and a particularly impressive 125 against none other than Hawthorn at Aurora Stadium. Inevitably, two weeks without a positive score came in rounds nine and ten. Three goals against Essendon was enough to ton up for the fourth time this year. In round fourteen against Collingwood, Walters was one of the Dockers best, collecting 28 disposals, 6 marks, 4 tackles and 119 Fantasy points. Once again, two scores in the 60's trailed. Most recently against Gold Coast, Walters kicked a career-best four goals, picked up 24 disposals, 7 marks, 5 tackles and also finished with a handy 123 points. Walters has always had the spark, pressure, pace and creativity critical for small forwards. However this season, either through a new role or pure coincidence, Walters has been seeing much more of the ball. This year he is up +4.1 for average disposals, +0.3 for marks, +0.8 in tackles and is consequently up +12.9 for Fantasy points despite being marginally down on average goals per game. Walters price tag is certainly lucrative at $417,000 – making him a small upgrade from Sam Kerridge. Although, the Dockers play Sydney, West Coast, Adelaide, GWS and the Western Bulldogs in their remaining games – all top-eight sides. Available at a bargain price but is very inconsistent.
I get a sense Touk Miller could be the next big thing in Fantasy. The Gold Coast picked up Miller with selection 29 in the 2014 National Draft. He made his senior debut in round one last year and didn't miss a game from then on – a remarkable achievement for a first year player. As a result, he finish fourth in the Suns best and fairest award, averaging 17 disposals, 5 tackles and 70 Fantasy points in the process. Pressure would have to be Touk's biggest strength considering he ranked second in the entire competition for pressure acts in 2015. Coming into the fresh season, the possibility of second year blues loomed imminent and would've put off some coaches. However that has certainly not been the case. He started the season with a quiet score of 69 before missing the next two games. He then scored 70 against Brisbane but was disappointing in the next two weeks, finishing with back-to-back 30's. Thankfully, his season burst into life with a 22 disposal, 101 Fantasy point game against Melbourne. That was short lived though as he scored just 56 against GWS as his side was given a significant pumping. He missed the next two games but returned in fine fashion, scoring 107 points against Sydney. In round twelve, Miller was restricted to just 29 points from 81% time on ground. Things were much brighter in week sixteen where he gathered 27 touches, 6 marks, 11 tackles, 1 goal and a season-high 135 points. Unlike on other occasions, this time Touk managed to back up a great score with two solid performances. This recent form has led to a three round average of 110 points. This is higher than proven premiums such as Lachie Neale, Nick Riewoldt and Dayne Zorko. Gold Coast finish another finals-less season with three trips to Miller's home state, Victoria. But Victoria has been far from a happy hunting ground this season. In his trip to Geelong, Miller scored just 39 points and was equally as disappointing against Richmond at the MCG, scoring 29. However with Aaron Hall out, increased midfield time as well as some excellent form could well see Miller conclude the year in a similar way Hall did in 2015.
Verdict: If you tend to pick players judging by how consistent they are, stop reading now and move onto the below comparison. Neither Michael Walters, nor Touk Miller will deliver you guaranteed hundreds but they will make you smile when they have a big game. There's no better feeling than when a POD player delivers and that's just what Miller and Walters have the ability to do. Personally I would pick Miller here as I think he'll continue his impressive form and fill Hall's role well. Get him on your early 2017 watch list as well, he'll be a star.
Loading ...
Scott Pendlebury ($515,000) V Bryce Gibbs ($527,000)
Considered the Rolls Royce of the competition, Collingwood captain Scott Pendlebury is a wonderful player – one of the best yet to win a Brownlow medal. 'Pendles' has also been a Fantasy legend for a number of years. His season average has not dropped below 100 since 2008. Pendlebury comes from a basketball background where his polish, decision making, vision and agility have helped mould him into a elite AFL player. The Magpies should've been pushing for at least a finals spot this year after acquiring Adam Treloar from GWS, Jeremy Howe from Melbourne and James Aish from Brisbane. There midfield would have to be considered as one of the best in the league. Levi Greenwood, Taylor Adams and Jordan De Goey make a formidable inside partnership whilst Treloar, Sidebottom and Pendlebury balance it out with a mix of inside and outside ball winning ability. The first thing that pops into my mind with Pendlebury is consistency. He is simply Mr.Consistent. This doesn't mean he always hits the ton, but he never, ever has a stinker. In previous seasons his ceiling hasn't been as high as many would think though. 2016, however, Pendles has scored over 110 points a total of six times. He started the year with 84 and 98 before scoring 108, 103 and 127 in true Pendlebury fashion. In round six he managed 85 in 79% time on ground (His lowest TOG of the season so far). Just the five tons in a row were scored from rounds 7-11. Since then, only two hundreds have been scored in the past month in a half, resulting in a price drop from the high $560,000's down to $515,000. I can't remember Pendles being this cheap in a long time so a trade from Kerridge, Blakely or Davis won't break the bank. Your effectively getting an uber-premium player for a regular-premium price. Although the Magpies don't travel interstate for the remained of the year, they do face some tricky opposition when it comes to Fantasy. This week they play West Coast at the 'G' – the team which Pendlebury had one of his lowest scores of the season against back in round six. The Eagles have be a bit so-so in the past three weeks, ranking in the middle for Fantasy scores against. Eddie MaGuire's mob then play Richmond who, in contrast to West Coast, have been poor in the past three weeks, ranked 16th for total points against, 13th for 100's against and 14th for 120's against. The Bulldogs, Suns and Hawks follow but honestly, fixtures don't faze Pendlebury. An obvious choice at M7/8.
Only a handful of the last decades number one draft picks have actually work out but Bryce Gibbs is one of them. At one stage earlier in the season, the AFL Brownlow medal predictor had him leading the field. Although that doesn't look like happening now, Gibbs has been sublime for his owners. He has managed twelve hundreds in seventeen games after starting the season at just $449,000. Gibbs faded in and out of pre-season draft teams as a large clump of mid-prices also emerged in a similar price range. He is currently averaging 105 points but in 2009 and 2011 Bryce finished the season with an average of 106. Apart from 2014 where he averaged 101, every other year has concluded with an average in the 80's or 90's. The thought of him averaging 100+ at that introduction price was extremely appealing. Looking at his season stats, Gibbs has racked up his tons in two main stretches. The first being between rounds 5 and 10 where he managed scores of 110, 125, 136, 133, 106 and 137. In this block alone, his price soared from $484,000 to $590,000. In the two weeks after, Brisbane and St.Kilda managed to restrict him to 58 and 75. The second stretch started in round 14 and is still going. He is averaging 113 points in his last five games including matches against GWS, Adelaide, West Coast and Sydney. His 22,000+ owners will be pleased to know the Blues finish the season with three games at the MCG – a ground where Gibbs has averaged 116 this year. First, they must verse Hawthorn who are walking into the finals with ease. They are effectively un-beatable down at Aurora but Gibbs is still averaging 113 points against top-eight opposition. Hawthorn have been bullish in terms of conceding Fantasy points. By far the best team for total points against, Hawthorn also ranks second for 110's against and 120's against. Carlton then verse St.Kilda, Brisbane, Melbourne and Essendon. Here's hoping Gibbs and his man-bun can continue the rich vein of form needed for Fantasy finals.
Verdict: We are blessed to live in a time where Pendlebury is just $515,000. It doesn't take a genius to work out that a player boasting accolades such as a Premiership medal, Norm Smith medal, Anzac Day medal, Best and Fairest and All-Australian is good value for coaches looking to complete their midfield. However, I'm going to say I prefer Gibbs on this one as his form and fixtures should see him cap off a terrific year in style.
Loading ...