Jeppa's Juniors – Round 18
Jeppa is back from holidays and ready to give us more rookie analysis. There are plenty of fresh faces to choose from this week so this is a must read. Enjoy.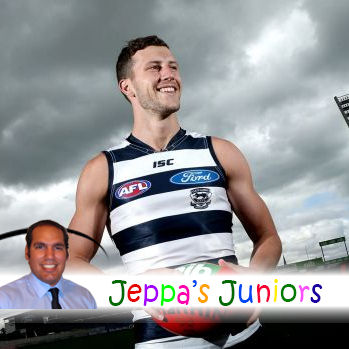 After a well-deserved trip to Bali filled with sand, surf, Nasi Goreng and Bintang, I'm in a good space to bring you some important rookie updates.
An abundance of new comers hit the field last week but making the right choice is critical as we approach Fantasy finals. Check out my comments below for all your rookie needs and feel free to leave a question for me to answer.

Click here to subscribe on iTunes. (Please leave a rating and review to help us move up the charts).
THOSE THAT MATTER
Ryan Clarke (Mid. $225,000, -1 be AF. $184,000, -37 be DT) – I underestimated this kid last week and for that I apologise. In just his third AFL game, Clarke was one of North's best players after amassing 8 kicks, 18 handballs, 4 marks, 2 tackles and 81 Fantasy points against the Pies. He runs all day and will continue to score above 75 especially against the Saints this week. It's a shame Clarke doesn't tackle more otherwise we'd all have him regardless of price. For those with deep pockets!
Aaron Francis (Def/Mid. $232,000, 27 be AF. $202,300 DT) – Those that saw Francis play against the Lions now understand the hype. A one touch, one grab player, he's super clean and 72 Fantasy points form 9 kicks, 7 handballs, 7 marks and 2 tackles is a great start. He began the match down back but looked at home in the forward line with his contested marking. Playing forward could hinder his scoring though. Francis's dual position status is a big plus but I'm not a fan of spending the extra at this stage of the game. May suit a few.
Sam Menegola (Mid. $158,000, -22 be AF. $121,300 DT) – What a warrior! After all the injuries and all the adversity, Menegola persisted with his AFL dream and he finally made his debut last Saturday. Coming in as a late inclusion, he surprised many with his work rate and racked up 26 possessions, 5 marks, 5 tackles and 100 Fantasy points against one of the hardest teams to score against in the Crows. He was also one of the Cats best players and thus there are no job security issues for the short term. It's a no brainer to trade in Menegola…you can't do better this week.
Jordan Foote (Mid. $132,000, 13 be AF. $121,300 DT) – Was ok on debut but there's room for improvement. Against the Blues, Foote always made a contest but lacked the possession numbers to give us a significant score. He's more than capable of hitting 70 plus Fantasy points and against Fremantle this weekend it will be brighter skies. A cheaper option than Menegola but I cant guarantee his job security long term.
Josh Schoenfeld (Mid. $185,000, -1 be AF. $121,300 DT) – First year Gold Coast footballer, Schoenfeld is a hard running, outside mid that rarely wastes a possession. His skills were on display against the Dockers and he finished with 19 touches (78% efficiency), 8 marks, 4 marks and a handy 85 Fantasy points. Assuming he can stay fit, Schoenfeld will play out the season and the Dees, GWS, Essendon, Collingwood and Port is a great run home. He's already a little pricey for a rookie but should still be considered.
Shane Yarran (Fwd. $136,000, 8 be AF. $121,300 DT) – A stereotypical small forward, Yarran is an opportunist not an accumulator. He scored 52 against Gold Coast from 10 possessions and 2 goals but even that's overachieving. Yarran will score poorly and should be avoided.
Nathan Drummond (Def. $139,000, 2 be AF. $144,900 DT) – He didn't set the world alight but the attributes are there for Drummond to become a very good AFL player. The Murray Bushrangers product is a natural, running half back but he was used forward by Hardwick, which limited his output in my opinion. His stat line at the final siren read 6 kicks, 4 handballs, 5 marks, 1 goal and 60 Fantasy points but I'm forecasting improvement next week and beyond. With the Tigers out of the finals race, they have to develop their youth so don't worry about Drummond's job security. A solid option.
Josh Cowan (Def. $165,000, -6 be AF. $161,700, -25 be DT) – Solid with out being amazing. That's how I sum up Cowan's game against the Crows. The defender / midfielder played his role for the Cats and had 12 touches, 4 marks, a whopping 6 tackles and 66 Fantasy points at the final siren. Bench back up only but his job security should be perceived as a risk!
TOP 5 LISTS
Considering price, scoring potential & job security, here's my Top 5 rookie downgrade options for Round 18:
Fantasy
Sam Menegola
Nathan Drummond
Josh Schoenfeld
Ryan Clarke
Jordan Foote
Dreamteam
Sam Menegola
Ryan Clarke
Josh Schoenfeld
Sam Naismith
Josh Cowan
Twitter Q&A
double downgrading this week, should I go Menegola and Schoenfeld?

— Oscar (@ozziedabeast) July 26, 2016
You'll get more value out of Drummond depending on your current team but Schoenfeld is still a very good option.
would you trade out mathieson this week for menegola

— jackson (@jacksonbbqchikn) July 26, 2016
I am!
https://twitter.com/JackTavian/status/757823219051077632
Yes! He could get more midfield time with Wallis out.
https://twitter.com/callumreader6/status/757823869885353984
Yep. Your Starting 22 is always the priority.
Field Mathieson or Menegola?

— Inactive (@JakePizzuto) July 26, 2016
Menegola
Time to bring in Sloane or too expensive now ?

— Paul (@Lewie14) July 26, 2016
Personally, I don't know what all the fuss is about. Look for value instead.
RDT: menegola and z.merrett or Francis and Riewoldt? Which is the better combo?

— Phillip Leaker (@philbertleaks) July 26, 2016
Option 1.
trade out ruggles or collins first? Both D7 and D8

— Thom Ray (@ThomRay1) July 26, 2016
Collins…no doubt.
Feel free to ask me a question below and don't forget to add me on Twitter @JeppaDT for all things Fantasy and more. Happy trading!