Roy's Trade Talk – Round 19
It's one week from finals and many people need to make the right moves in order to consolidate a spot in the top 8, as opposed to being relegated to the 'Tit Ed' Cup.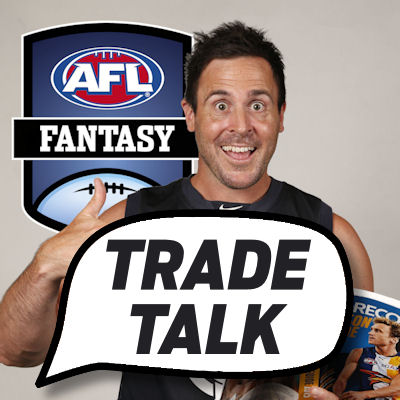 It's one week from finals and many people need to make the right moves in order to consolidate a spot in the top 8, as opposed to being relegated to the 'Tit Ed' Cup… or is that just me?! Either way, trades this week need a tit of punch, while also having long term upside.
Kick off with a bargain:
After an amazing season up until round 13, Heath Shaw (DEF, $451,000) put the old headache back at the beginning of his title. After that, he has his first string of three sub 100 scores for the season, as a popular trend of putting a forward tag on him gained momentum. On the weekend, Port did all his owners a favour by allowing him to do his thing for 110, despite the constant rainfall. This week he plays the Tigers, who bled a truckload of points to the Hawks defenders in round 17. To think he was priced at $616,000a few weeks ago, he is a huge bargain.
The run home:
Rory Sloane (MID, $570,000) has a huge break even of 146 and is coming off a disappointing game in what was his last difficult game for the run home. This is one of those occasions where you don't worry about the fact his price 'might' drop a little further, you just pay the big buck to get the big return. The reason I am not convinced that his price will drop is the fact he plays the Bombers at AO this week and after what Dusty and Rocky have done to them in the last two weeks, he looks on track for 150. Prior to the game against the Cats, Sloane was on a streak of 6 straight 100's with four of those over 120.
He's back:
Stef Martin (RUC, $477,000) has been back to his best for a few weeks but he certainly put an explanation mark on it against the Bombers with a season high 130 to make it five straight 100's in a row. Despite this run of hot form, his price is still recovering from when he was sharing ruck duties with Trent West, meaning he has a BE of just 56 despite a five round average of 112. He doesn't look like slowing down this week with a game at home against the under sized Jackson Trengove. Although I can't bring myself to recommend offloading Goldy to Stef, I certainly wouldn't blame anyone for doing it!
Rookie Watch:
Whether it be for a downgrade bench option, or dare I say it… On field hoping he can go 80+ again, the 24 year old Sam Menegola (MID, $158,000) looks a likely prospect. After getting the late call up against the Crows, he took the opportunity with both hands, collecting 26 possessions, taking 5 marks and laying 5 tackles and he didn't miss a beat in the midfield for a score of 100. This week he plays at home again, this time against the Dogs who should provide him the platform to score really well again, especially given he knows every opportunity is vital for holding his spot.
Bargain Mid:
Brad Crouch (MID, $449,000) has a three round average of 104 leading into arguably the easiest run home until the end of the season which is coupled with a low BE of just 70. He will not have an issue averaging triple figures for the remainder of the year.
Save your questions for tonight's Periscope on the DTTalk account and hopefully my phone works to answer them haha! Stay tuned to Twitter as to when (Parent/Teacher night is in the way!). Follow @DTTALK on Perisocpe.
Use the comments to discuss your trades and throw some ideas off fellow coaches!
@RoyDT

Click here to subscribe on iTunes. (Please leave a rating and review to help us move up the charts).