Finals Eve – Ep. 90
Round 19 is the last round before the Fantasy Finals start. Join Roy, Calvin and Warnie as they help you win a premiership this year.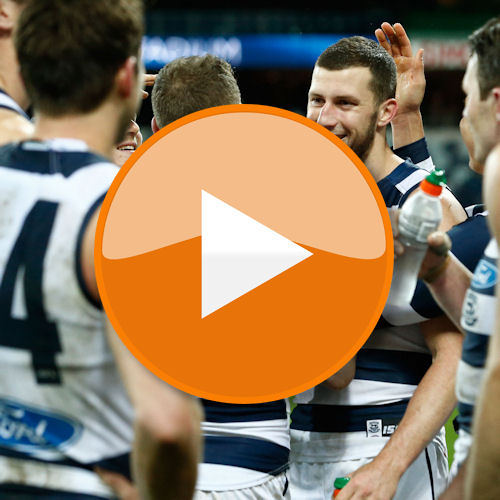 It's the last weekend before the 2016 AFL Fantasy Finals series and Roy, Calvin and Warnie are here to help you get a win in your league. The boys look across the last five rounds of the season to help you do your best heading towards the fantasy premiership dream.
Click here to subscribe on iTunes. (Please leave a rating and review to help us move up the charts).
AFL FANTASY POINTS FOR AND AGAINST (LAST 3 ROUNDS)
| CLUB | PTS FOR | >100 FOR | >120 FOR | PTS AG | >100 AG | >120 AG |
| --- | --- | --- | --- | --- | --- | --- |
| ADE | 1646.67 | 3.67 | 1 | 1633.67 | 4.667 | 1 |
| BL | 1449.33 | 3.67 | 1.33 | 1739 | 5.33 | 2.33 |
| CAR | 1544.67 | 4.67 | 1.67 | 1611 | 3.67 | 0.67 |
| COLL | 1628 | 4 | 1.33 | 1583 | 3 | 0 |
| ESS | 1580.33 | 2.67 | 1.33 | 1594.33 | 4.67 | 1.67 |
| FRE | 1484 | 2 | 1.33 | 1841.67 | 7 | 1.67 |
| GC | 1661.67 | 4.67 | 1.33 | 1604 | 3.67 | 0.67 |
| GEE | 1631 | 4 | 1 | 1509 | 2 | 1 |
| GWS | 1660.33 | 4.33 | 1.33 | 1539 | 3.67 | 1 |
| HAW | 1697.33 | 4.67 | 2 | 1398 | 2 | 0.33 |
| MELB | 1712 | 6 | 1.67 | 1472.67 | 1.67 | 0.67 |
| NM | 1489 | 2.33 | 0 | 1504 | 2.33 | 0.33 |
| PA | 1457 | 3 | 0.33 | 1552.33 | 3 | 0.67 |
| RICH | 1608.67 | 2.33 | 0.67 | 1705 | 4 | 1.67 |
| STK | 1600.67 | 3 | 0.67 | 1536 | 3 | 0.67 |
| SYD | 1529.33 | 2.67 | 0.67 | 1563.67 | 4.67 | 2.33 |
| WB | 1707 | 3.67 | 0 | 1591 | 2 | 0.33 |
| WC | 1491.33 | 3 | 0.33 | 1551.67 | 4 | 1 |
AFL FANTASY POINTS FOR AND AGAINST (SEASON)
| CLUB | PTS FOR | >100 FOR | >120 FOR | PTS AG | >100 AG | >120 AG |
| --- | --- | --- | --- | --- | --- | --- |
| ADE | 1665.24 | 3.41 | 0.88 | 1540.88 | 2.82 | 1 |
| BL | 1449.94 | 3.18 | 1 | 1656.18 | 4.53 | 1.12 |
| CAR | 1561.06 | 4.06 | 1.06 | 1558.71 | 3.35 | 0.88 |
| COLL | 1594 | 3.29 | 0.76 | 1636.65 | 3.65 | 1.29 |
| ESS | 1612.35 | 3.71 | 1.24 | 1660.82 | 4.12 | 1.24 |
| FRE | 1536.06 | 2.82 | 1.06 | 1688.88 | 4.88 | 1.29 |
| GC | 1526.82 | 3 | 1 | 1651.59 | 4.29 | 1.06 |
| GEE | 1635.53 | 3.94 | 1.18 | 1490.59 | 2.82 | 0.82 |
| GWS | 1660.53 | 4.53 | 1.12 | 1481.65 | 2.35 | 0.47 |
| HAW | 1628.94 | 4 | 0.82 | 1516.94 | 2.53 | 0.76 |
| MELB | 1603.18 | 3.76 | 1.18 | 1594.76 | 3.53 | 0.88 |
| NM | 1540.47 | 2.65 | 0.65 | 1491.06 | 2.65 | 0.82 |
| PA | 1525.71 | 2.76 | 0.47 | 1599.47 | 3.65 | 1.12 |
| RICH | 1551 | 3.35 | 0.94 | 1561.41 | 3 | 1 |
| STK | 1580.53 | 3.47 | 1.35 | 1643.12 | 3.59 | 0.94 |
| SYD | 1615.12 | 4.06 | 1.41 | 1553.53 | 3.41 | 1.06 |
| WB | 1704.65 | 4.29 | 1.12 | 1604.47 | 3.24 | 0.71 |
| WC | 1557.29 | 2.82 | 0.47 | 1600.59 | 4 | 1.18 |