Calvin's Captains – Rd. 17
Clearly the best captain's article in the business is back for an other round. Join Calvin as he separates the guns for the round ahead.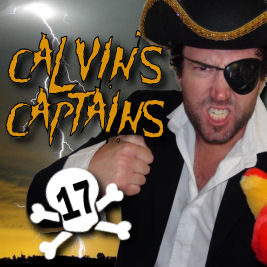 PERISCOPE
For those who don't like to read big articles and like things explained in very simple ways. Then join me every Wednesday night over in Twitter Land for a live periscope that kicks off at 8pm.
It won't be funny. It's not entertaining, but I'll dribble some stats and try my best to answer a few questions heading into round 17.
LIVE on #Periscope: Calvin's Captains and Ablett trade options right here #aflfantasy https://t.co/30ms3LSEml

— DT Talk (@DTTALK) July 13, 2016
VC OPTIONS – Swans v Hawks
On Thursday night, we have another Loop Hole and therefore it's another 'partial lock-out'. This means that only players in this game will be LOCKED in once the ball bounces.
Simply put a VC on a guy playing in this Thursday night game and if they score well, you can keep that score by putting your 'C' on a non-playing player (non-playing ruckman are the best)… and then your captain will then score a 0 and therefore your VC score will be activated and doubled.
If they score like rubbish… you can just select a captain as normal and solider on. Here are the best options for Thursday night.
#1 – Jordan Lewis is only owned by 10% of coaches and if you are one of those, lock him in this week with the VC. He goes for his 7th straight 100+ scores this week and against the Swans he has scored 73, 98, 116, 139 and 119 in his last 5 games. Danger had 139 on Sydney last week and Lewis should be at the top of your list if you are a lucky owner.
#2 – Luke Parker has scored 158 and 140 in his last two games at the SCG and even had 103 against the Hawks when they met in round 9. However, the Hawks are the hardest team to score on over the last month, but Parker's form is just too good averaging 132 in his last three games this year.
#3 – Dan Hannebery scored 99 in round 9 and posted 90, 119, 82 and 143 on the Hawks before that. 127, 91 and 125 are his last few scores at the SCG and Hanna's should be right to go this week
#4 – Tom Mitchell tagged Sam Mitchell in round 9 and will again this Thursday night. This restricted Tom to just 87. He does kill it at the SCG though where he has scored 3×130+ from 7 games there this year. He will tag though and this is effect his output, but a VC is a free hit anyway.
#5 – Sam Mitchell only managed 53 when Tom ran with him earlier this year, and this makes him an easy target again. There is a slight chance that Tom will not tag him but the risks are just too great. Mitchell had 77 and 117 on the Swans last year but if I was you, I'd be picking one of the these bloke above.
NOTE: The VC line for me this week is 114.5pts. Anything 115 and over  I'll be placing in the bank. Hopefully if all goes to plan… you won't have to read any more of this article.
FRIDAY NIGHT DANGER

Patrick Dangerfield hits up the Dockers on Friday night from Domain Stadium and I'm expecting something big.
He scored 147 on them last year but now they are the second easiest team to score on over the last 4 weeks, he could be bigger.
Melbourne didn't struggle last week. Eight Demons cracked 110+ against Freo and as you can see by fancy my table to the right, there was plenty of ball won by the Melbourne side and therefore Danger should be amongst it.
When playing the west, he hasn't struggled scoring 142, 66 (Crowley tag), 126 and 110.
The biggest concern though is a tag from Michael Barlow, who has already come out and said he'll have the role.
Since tagging, Barlow has held Sidebottom (84), Gray (76) and Rich (74). We shouldn't be overly concerned. Danger is far too big and powerful for Barlow to worry him and should score with ease, like the Demons did last week.
Joel Selwood is a solid option based on his record of 107, 130 and 138 on the Dockers. With all the attention towards Danger, maybe Joel is a sneaky option as he has averaged 111 in his last 5 games this year.
His opposition will be Lachie Neale who is coming off a nice 130 last week. Geelong are the 3rd hardest to score on at the moment so this will be a little tougher. He has 0x100+ scores against the Cats in his last 3 games. However, Jack (127), JPK (115) and Hannebery (103) all managed just fine last week.
DOMINANT DUSTY
No joke… I stewed on this for hours. Dusty Martin v Dangerfield as my #1 option this week.
Dusty had 123 in round 10 against the Bombers and on that day he managed just 1 tackle. The lowest amount in any game this year. He has been in ripping form finding the ball 38, 32, 35, 38, 22, 38 and 30 times in his last 7 games.
He scored 103 last week, with 6 frees against (could have been 121). The thing I really like here though is the fact the game is being played at the MCG. Dusty has scored 127, 137, 123 and 123 there in his last 4 games and they all happen to be the only 4×120+ scores he has had this year.
Jack Steven amassed 158 last week on the 3rd easiest team to clock up points against and if you are gutsy enough, I'd encourage you with all my pirate heart to take the plunge.
Trent Cotchin hasn't cracked at ton in his last 3 games but that will change this week. He loves playing the Bombers and has scored 120, 108 and 113 in his last three runs against them.
Richmond are the 4th hardest to score against but stats like that haven't been stopping Zach Merrett. He had 115 on the Tigers in round 10 and has racked up 126 and 123 in his last two games. I just can't see him slowing down anytime soon.
UNDER THE ROOF
I love a captain playing under the roof, so who do we have on offer this week.
Todd Goldstein will battle Trengrove and when I say battle, I mean smash.
Last week, Ceglar/McEvoy had 53 hit outs to Trengrove's 15, and even Ollie Wines tried to help him out by coming over the top for 6.
Goldy had 103 on the Power last year and will dominate them so much, he nearly made my top 5 this week. The only thing that stopped it was his form with his best score being 105 in his last 5 games this year.
Nick Riewoldt posted 126 on the Demons in round 6 and 112, 124, 125 and 114 before that.
He averages 123 under the roof this year from 8 games and has been sensational. He has only scored 95 and 97 in his last two runs and has sat a little more forward than what I'd like to see over those games. It won't matter though, expect Voldt to be back to 120+ again this week.
Form is totally against Leigh Montagna who hasn't scored over a ton on his last three so we'll pass on him and move straight onto Mr. 158, Jack Steven. Neale had 130 on the Demons last week so surely Jack can keep rolling here. He had 113 (only 23d) on Melbourne in that round 6 game, which happened to be his only 100+ score against them in his last 5 games.
Steven is one who truly embraces the roof though and has scored 130+ there 4 times in his last 5 outings. That's top 5 material right there.
Finally we have big Max Gawn. The Saints are the 4th easiest team to post numbers against and his form has been great scoring 110, 100, 132 and 146 over the last 4 games.
He only managed 88 on the Sainters in round 6 though, but will be in triple figures again this week.
JUST QUICKLY…
Lachie Hunter v Gold Coast @ CS – Last year in Cairns, Picken (151), Macrae (143) and Bont (129) all dominated. This might happen again and against the Suns, it's very very likely.
Adam Treloar v Adelaide @ Adelaide Oval – Crows are the 2nd hardest team to score on and Treloar has only managed 96 and 75 in his last two games. Pass.
Stephen Coniglio v Brisbane @ the GABBA – Gold Coast had 7×100+ scores on the Lions last week with 5 of them over 115. Coniglio, Dylan Shiel and Heath Shaw will all have a field day on them here. Shaw has been very quiet in recent week due to back tags. These have haunted him in the past but I can't see one coming this week, he'll be huge and nearly made my top 5 this week.
Scott Pendlebury v Adelaide @ Adelaide Oval – Only one ton in his last four games, shop elsewhere.
Marcus Bontempelli v Gold Coast @ CS – averaging 116 in his last three games this year and even posted 129 on the Suns last year. His run will continue.
Rory Sloane v Collingwood @ Adelaide Oval – 123, 125, 139 are his last three scores ranking him #2 on form. He had 117 on the Pies last year, but the Pies have been in a little bit of a lock down mode, and only let the GWS have 1×100+ score last week. Sloane is running too hot though and at home he'll be tough to stop again.
Tom Rockliff v GWS @ the GABBA – A rest week for the pig in my top 5 as he plays the Giants who are coming off a shocking loss. He has managed 101 and 101 in his last two games and scored 75 and 95 in his last two against the GWS. Good time for a rest little pig. See ya next week when you play the Bombers.