Best of the Best – Ep. 87
We pick our best 22 for the run home and chat with Zach Merrett.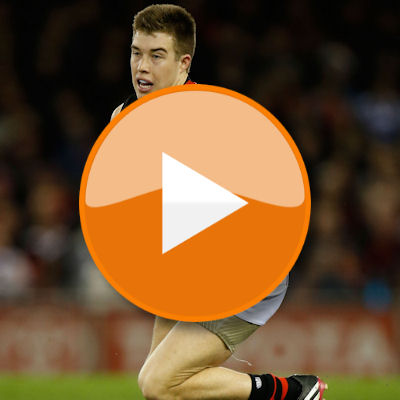 The bye rounds are over and we are looking at the next four weeks to try to get ourselves into our respective top eights and then smash out the Fantasy finals over rounds 20-23. We nail our best 22 to have for the remaining games of the season and take a look into the mind of Calvin with his scale of hardness. Zach Merrett is the special guest on the show and your questions are answered! A big show!
Click here to subscribe on iTunes. (Please leave a rating and review to help us move up the charts).
My Best 22 from the podcast tonight… posting without changes that probably happened on the pod. #AFLFantasy pic.twitter.com/2Z2k4Wjp11

— Adam 'Warnie' Child (@WarnieDT) July 4, 2016
Using a cal-culator and a complex formula, here are my hardest teams to score on ranked. More info coming @DTTALK pic.twitter.com/i2wchiNpKM

— Calvin (@CalvinDT) July 5, 2016
Based on the rankings, here is the run home for all teams with home games underlined. More coming over @DTTALK pic.twitter.com/a25vdrCGHf

— Calvin (@CalvinDT) July 5, 2016
Therefore… these teams have the easiest runs home over the last 8 rounds. This explained more later today @DTTALK pic.twitter.com/Vx299ZayVS

— Calvin (@CalvinDT) July 5, 2016
AFL FANTASY POINTS FOR AND AGAINST (LAST 4 ROUNDS)
| CLUB | PTS FOR | >100 FOR | >120 FOR | PTS AG | >100 AG | >120 AG |
| --- | --- | --- | --- | --- | --- | --- |
| ADE | 1808.5 | 5 | 1.75 | 1406 | 1.75 | 0.5 |
| BL | 1583 | 4.5 | 1.75 | 1619 | 3.5 | 0.75 |
| CAR | 1590 | 3.5 | 1 | 1528.25 | 4.75 | 0.75 |
| COLL | 1621.5 | 2.25 | 1 | 1620 | 3.25 | 1.25 |
| ESS | 1558.25 | 3 | 0.75 | 1776.75 | 5.5 | 1.25 |
| FRE | 1715.25 | 4.75 | 1 | 1599.25 | 3.5 | 1.25 |
| GC | 1528.25 | 3.5 | 1.25 | 1666.75 | 4.25 | 1.25 |
| GEE | 1621 | 3.5 | 1 | 1490.5 | 3 | 0.5 |
| GWS | 1632 | 4.5 | 0.5 | 1538 | 2.25 | 0.5 |
| HAW | 1665.5 | 4.5 | 0.5 | 1478.5 | 2.5 | 0.5 |
| MELB | 1605.25 | 3.75 | 2 | 1706.5 | 3.25 | 0.75 |
| NM | 1500.5 | 2.75 | 0.75 | 1458.75 | 2.5 | 1 |
| PA | 1572.25 | 3 | 0.25 | 1601.75 | 2.75 | 1 |
| RICH | 1565.75 | 3.75 | 1 | 1477.75 | 3.25 | 1 |
| STK | 1383.5 | 2.5 | 0.25 | 1769 | 4.75 | 1.25 |
| SYD | 1681.5 | 4 | 1.75 | 1605.25 | 4.5 | 1.5 |
| WB | 1608.75 | 3.5 | 1.75 | 1671.75 | 4 | 1.25 |
| WC | 1538 | 2.5 | 0.25 | 1709 | 5 | 2.25 |
AFL FANTASY POINTS FOR AND AGAINST (SEASON)
| CLUB | PTS FOR | >100 FOR | >120 FOR | PTS AG | >100 AG | >120 AG |
| --- | --- | --- | --- | --- | --- | --- |
| ADE | 1669.21 | 3.36 | 0.86 | 1521 | 2.43 | 1 |
| BL | 1450.07 | 3.07 | 0.93 | 1638.43 | 4.36 | 0.86 |
| CAR | 1564.57 | 3.93 | 0.93 | 1547.5 | 3.29 | 0.93 |
| COLL | 1586.71 | 3.14 | 0.64 | 1648.14 | 3.79 | 1.57 |
| ESS | 1619.21 | 3.93 | 1.21 | 1675.07 | 4 | 1.14 |
| FRE | 1547.21 | 3 | 1 | 1656.14 | 4.43 | 1.21 |
| GC | 1497.93 | 2.64 | 0.93 | 1661.79 | 4.43 | 1.14 |
| GEE | 1636.5 | 3.93 | 1.21 | 1486.64 | 3 | 0.79 |
| GWS | 1660.57 | 4.57 | 1.07 | 1469.36 | 2.07 | 0.36 |
| HAW | 1614.29 | 3.86 | 0.57 | 1542.43 | 2.64 | 0.86 |
| MELB | 1579.86 | 3.29 | 1.07 | 1620.93 | 3.93 | 0.93 |
| NM | 1551.5 | 2.71 | 0.79 | 1488.29 | 2.71 | 0.93 |
| PA | 1540.43 | 2.71 | 0.5 | 1609.57 | 3.79 | 1.21 |
| RICH | 1538.64 | 3.57 | 1 | 1530.64 | 2.79 | 0.86 |
| STK | 1576.21 | 3.57 | 1.5 | 1666.07 | 3.71 | 1 |
| SYD | 1633.5 | 4.36 | 1.57 | 1551.36 | 3.14 | 0.79 |
| WB | 1704.14 | 4.43 | 1.36 | 1607.36 | 3.5 | 0.79 |
| WC | 1571.43 | 2.79 | 0.5 | 1611.07 | 4 | 1.21 |