Calvin's Captains – Rd. 15
We don't have Rocky or Dangerfield, so thanks god we have Calvin! He never takes a bye round off and we need him more than ever this week.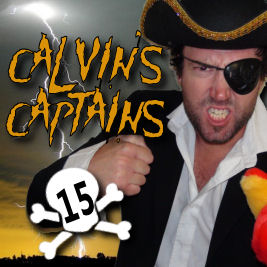 TOP 10 for ROUND 14
#1 – Tom Mitchell v Western Bulldogs @ the SCG
Can we trust him? Can we trust Horse Longmire?
As Bob the Builder says… "YES WE CAN!"
Mitchell scored 118 on the Dogs last year and the Dogs have actually been giving up some points over the last 4 weeks.
Geelong had 7×100+ scores against them with Danger (143) and Bartel (121) leading the way. Before that Port had 4×100+ scores, West Coast just 1×100+ and then in round 10, Collingwood racked up with 7 guys cracking a ton.
Mitchell has averaged 115 in his last three games and as we know, he loves the SCG and has scored 114 (Melb), 163 (NM) and 130 (Ess) there in his last few visits. In his six games there this year, he has gone over 130 in half of them.
Will he tag? Most likely NO. He has run with Ablett and Sam Mitchell this year and when a team like the Bulldogs comes along and doesn't have a 'standout' player, he is left to do his own thing.
Finally, ask yourself this question… will Sydney win?
Mitchell averages 121 when they have won this year and only 73 when they lose (3 games)… Ummm, I can feel a big score brewing.
#2 – Nick Riewoldt v Gold Coast @ Metricon Stadium
Voldt scored 108 on the Suns last year and with his new midfielder role, he'll be unbelievable this week against the 2nd easiest team to score on over the last four weeks.
The Hawks had 5×110+ scores on the Suns in Tassie last weekend with their star players getting it done. Mitchell (121), Lewis (113) and Hodge (111) were everywhere as they averaged 7 marks each meaning that Voldt will take 12+.
Amazingly, he has played them seven times in his career with three scores over 125. More amazingly, out of those seven games, six of them were played at Metricon Stadium.
#3 – Gary Ablett v St Kilda @ Metricon Stadium
St Kilda are the 4th easiest to score points against over the last four rounds and Gaz should have a field day after coming off 129 against the Hawks. He did need 40 touches to do that, and the Hawks do have a tendency to 'let' stars like Gaz off the hook. Hence, his now previous 12 scores against them.
In the first half against the Hawks, he scored 77. Shiel then tagged him in the second half (52pts) and the Saints will do the same, but from the word GO.
They have tagged him for as long as I can remember. Last year, Geary ran with him (70) and before that Jones got the role and Gaz kicked 4 goals for his 127. Jones tagged him in 2013 for 71 and Steven also had a go (135) in the same year.
They will tag him again, and this week, it will be Seb Ross who gets the gig. He held the unstoppable Dangerfield (95) last week as Selwood went on to be the only Cat to score triple figures. This is very concerning.
Ablett has scored 124, 82, 91, 124 and 134 at home this year and is currently the 4th best player on form averaging 124 in his last three games. He will be great, but he sits at #3 as I do have some concerns about how this will all unfold on Saturday afternoon.
#4 – Jack Steven v Gold Coast @ Metricon Stadium
93 and 132 in his last two weeks, Steven should tear the Suns apart.
He had 100 on them last year and has been very up and down with scores of 59, 120 and 89 before that.
It's simple, he is a jet and pumping out some big numbers who happens to play an easy team in the Suns. Sit back and enjoy if you're a lucky owner.
#5 – Ed Curnow v Collingwood @ the MCG
Boom! In the top 5, well done son!
Curnow has been smoking it averaging 117 in his last three and even managed 99 against the GWS which is like scoring 120 on anyone else.
He played the Pies in round 7 of this year and had 109, in a game where Bryce Gibbs top scored with 136. He tagged Treloar (96) in that game and will probably run with him again, but it shouldn't matter. The Pies are easy to score against and Curnow ticks all the boxes this week.
Treloar on the other hand will not make my list for this reason alone. He did have 127 last week, but that was against Freo and the Blues are traveling well at the moment, and things will be much tougher this week.
#6 – Scott Pendlebury v Carlton @ the MCG
Back to back 83's in his last two games has a few coaches scratching their heads, but he'll be back this week against a team he has scored 118, 123, 135 and 128 in his last four games. He loves this big battle on the MCG and should be back to his best this week.
#7 – Leigh Montagna v Gold Coast @ Metricon Stadium
Montagna's history against the Suns suggests you should trade him now. Without an excuse, he has scored 57 and 53 on the Suns in his last two games. This must be ignored (to some extent) as he has been in great form scoring 98 and 107 in his last two games.
#8 – Dan Hannebery v Western Bulldogs @ the SCG
Last year against the Dogs, Hanna clocked up a huge 143. Before that, 116.
His form has been dodgey with 91 and 81, and a week off is the best thing an out of touch star. He'll be right this week and could score anything from 105 to 145.
#9 – Luke Parker v Western Bulldogs @ the SCG
Parker averages 104 on the Dogs in his last three games and is coming off a much needed 140.
#10 – Rory Sloane v Melbourne @ the MCG
Will he be tagged by Vince or Viney? He probably needs to be as he has been smashing it averaging 129 in his last three to be the #2 ranked player on form in the game. He had a round high 139 last week and he even had 130 on the Demons last year.
The tag is my biggest concern here, but the man has been on fire.
SCARES ME OFF
Did you know that Max Gawn has never played an AFL game against Adelaide? It's true.
He ranks at #5 on form averaging 121 in his last three with scores of 132 and 146 in his last two. Goldy managed just 101 against Jacobs last week as the Crows are going 'lock down' on their opposition. They are the hardest to score against at the moment and that scares me and therefore places Bernie Vince in the same boat. He has averaged 119 in his last three games but even that is not enough in my eyes.
Dusty Martin is the same, he's been on fire with scores of 127 and 137 and even had 114 on the Power in round 6 but plays at Adelaide Oval. Picking a captain against Port there is just too scary. He did have 116 in Adelaide last year though which throws my theory out the window, but still… I'll stick to my guns and that's why I'm avoiding him this week.
57, 56 and 52…. Those things right there are Trent Cotchin's last few scores against Port. He has been on fire, but you can not even gamble with this one. There are no excuse why he has scored like that and must be avoided at all costs based on this.
LOOP HOLE OPTIONS
On Thursday night, the Bombers play the Eagles at Domain Stadium and it's another 'partial lock-out'. This means that only players in this game will be LOCKED in once the ball bounces.
Many people cashed in with the Loop Hole last week, by claiming Sloane's 139 which happened to be the highest score for the round. Well played!
They did this by putting the VC on a guy playing in the Thursday game and if they score well, you can keep that score by putting your 'C' on a non-playing player (even if they have the bye)… and then your captain will then score a 0 and therefore your VC score will be activated and doubled.
If they score like rubbish… you can just select a captain as normal and solider on.
However, this week we have some rippers to choose from and none better than Zach Merrett.
He'll be my VC and could score something worth keeping. He has had 105, 115, 121 and 115 in his last four and even had a season high 137 on the Eagles last year. Add to that, the Eagles are currently the easiest team to score points against over the last four rounds and they are giving up the most 120+ scores in that time as well. Merrett loves playing at Domain where he has posted 121 (v Freo this year) and 137 (season high in 2015).
Matt Priddis is worth a look as he carries a lowest score of 98 on the Bombers in his last four games and then next best would be Zaharakis despite 102 being his best score against the Eagles in his career eight games against them.
Surely this is the week that Andrew Gaff finally gets going. He hasn't scored a ton since round seven and should this week against the third easiest team to clock-up points against.
PERISCOPE – I'll be hitting the Peri Wednesday 8pm on Twitter to discuss all this further. Join me.
LIVE on #Periscope: Need a captain for your Fantasy team? With Danger and Rocky on their byes… I bet you do. Join… https://t.co/AahtMTkpGV

— Calvin (@CalvinDT) June 29, 2016