Moneyballin' – Round 13
You all know the drill! The Match Committee Podcast is pure ear milk, and Tbetta's Moneyball tips will be dropping over the course of the weekend. Happy Moneyballin'!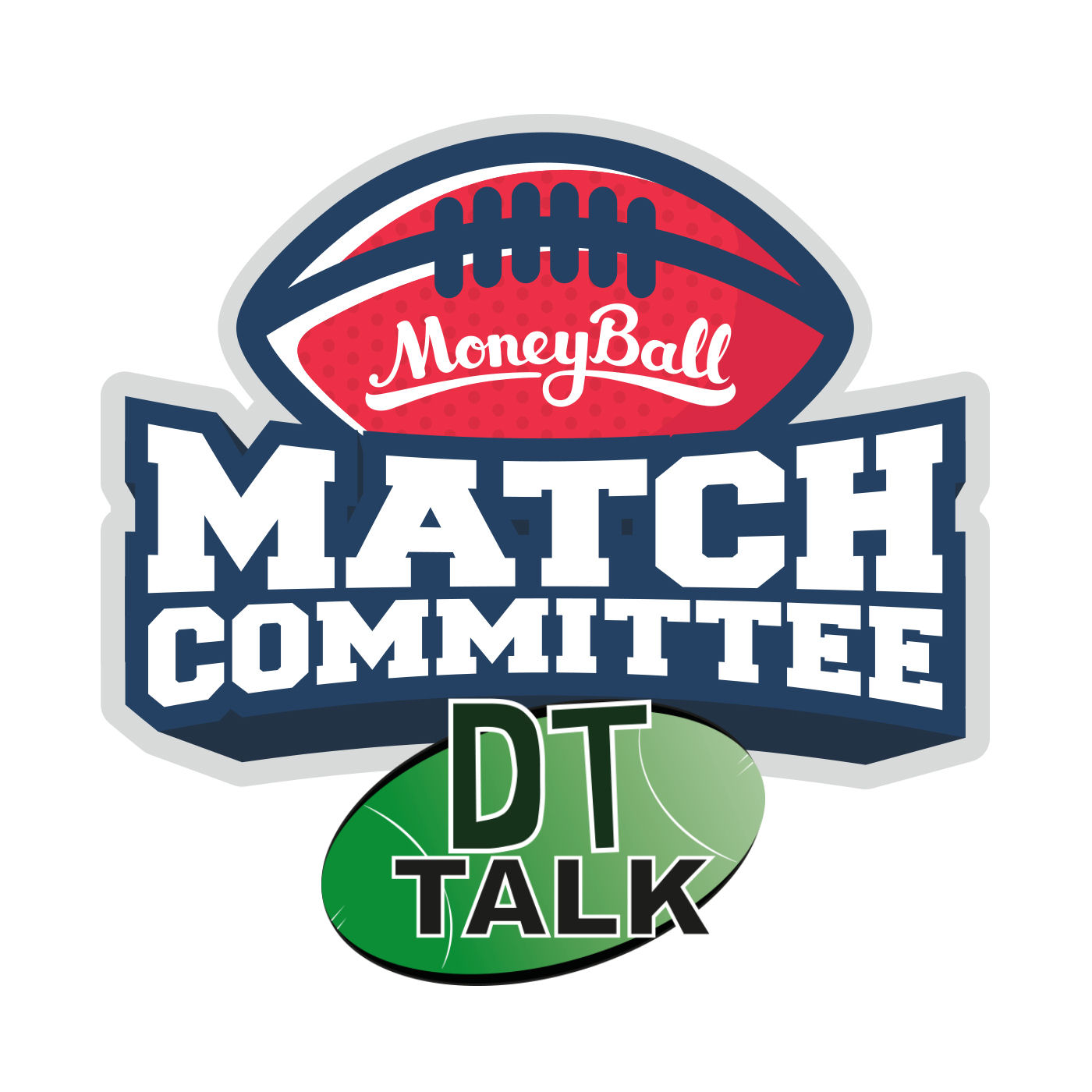 Tbetta here, and welcome to the self-proclaimed top resource for keen Aussie Rules Moneyball punters! DFS (Daily Fantasy Sports) is taking off around the world and Moneyball have the perfect platform for you to turn your AFL Fantasy prowess into cold hard cash. Signing up is easy – head to moneyball.com.au and you could be ballin' within minutes.
If you're unsure how DFS works, be sure to head to the 'Help' section for all the info you need to start cashing in on your AFL Fantasy knowledge!
Let's start Ballin' by checking out the excellent Match Committee Podcast below, starring your favourite DT Talk lads and brought to you by the legends at Moneyball:
Click here to subscribe on iTunes.

AVOID:
It's no secret that Todd Goldstein ($9,700 RU) has been hampered and below his best lately, limping to scores of 94 and 98 MB in his most recent outings after averaging 128 MB in the three weeks prior. While the Ceglar/McEvoy combo is hardly a ruck division worth shaking in your boots over, I'm just not sold on Goldy's fitness at his exuberant price; apparently, neither are the powers that be at North. Majak Daw ($4,200 RU) has been added to the squad and will definitely dilute Goldstein's ruck exposure, which is another worrying factor we have to seriously consider when evaluating Goldy's worth this Friday night.
Join the MASSIVE $10,000 guaranteed Kangaroos vs Hawks Special here!
On that note, don't sleep on Daw. He's averaging 90 MB points from two games this season, hitting that mark against the Bombers in a tandem with Goldstein. The cheapest of all the rucks available on Friday is shaping up to be the best value – and if Daw bombs, at least you're only wasting $4.2k of your hard-earned salary.
SMOKEY:
He's cheaper than many of his fellow North midfielders but Daniel Wells ($7,100 MID) has been scoring better than the lot of them. He's magicked scores of 124, 115 MB in the past two weeks, reeling in his two highest-possession games of the season. In fact, the last time Wells collected 29 touches or better was in Round 20, 2013 – until he hit that mark in each of the last two games.
Buyer beware though; there is the possibility of a Shiels tag, adding a layer of risk to Wells' selection.
If Wells isn't your flavour, may I interest you in a Hawks up-and-comer in Daniel Howe ($4,600 DEF)? The young fledgling had his best game at AFL level last week with 26 touches for 89 MB, with a few foot errors the only thing standing between him and reaching that magical century mark. He hasn't scored below 83 in his past three efforts, making Howe a value pick with some semblance of reliability about him.
TOP PICK:
Before we get too cute with words, let take a look at the raw stats that the Kangaroos have been leaking to opposition midfielders lately:
Round 10 vs Swans: Top 4 all MIDS
– T. Mitchell (163)
– Kennedy (129)
– Jack (126)
– Hannebery (125)
Round 11 vs Tigers: Top 3 all MIDS
– Cotchin (118)
– Grigg(116)
– Miles (112)
Round 11 vs Cats: Top 3 all MIDS
– Dangerfield (187)
– Selwood (132)
– Duncan (111)
Put in a more elegant way: the Top 3 scorers (all MIDs) against the Roos in the last three weeks have averaged a massive 133 fantasy points between them. That's a crazy sentence on its own, then add in the fact that North is actually a very competitive side – amazing numbers!
Another interesting aspect of this is that all the above player were priced at $7,800 or more – meaning that you have to pay the cash to be rewarded with MIDs going up against North. Some of the Hawks players that qualify:
Jordan Lewis ($8,600 MID) is my main target given his loose play style and recent scores of 114, 113 and, 134. Isaac Smith ($8,100 MID) is fresh off scores of  100 & 108, while fellow henchman
Liam Shiels ($7,900 MID) has an impressive minimum score of 84 MB in past 6 weeks and has been ticking along at 10.5 tackles per game in that time. Sam Mitchell's ($8,500 MID)  latest score of 116 is encouraging, I'm wary of his lackluster production before that on top of yet another niggle.
AVOID:
Will Michael Barlow ($8,200 MID) tag again? At this point, it seems to be the one thing keeping him in the senior squad, locking down Zaharakis (26) and Rich (74) in the past fortnight while scoring 118, 100 himself. It's better not to risk it here, so keep an eye out for guys like Travis Boak ($7,400 MID) and Robbie Gray ($8,200 MID), who've traditionally been popular tag targets. If I had to put my aggots on the line and pick one, I'd say Gray gets the attention based on his damaging influence and Boak's hobbled form.
SMOKEY:
He's one of fantasy footy's more frustrating customers, but much of it can be put down to how Tom Sheridan ($5,500 DEF) performs in sync with his teammates. He seems to be a Freo barometer of sorts, so it's no surprise that he's back to healthy scoring now that Freo are competitive. 86, 89, and 91 are Sheridan's scores in the last few weeks which is certainly trending in the right direction. As a bonus, he's kicked a goal in each of those games too, showing a preference to impact that game further up the field when possible.
At the other end of the park is Sheridan's Shelbyville counterpart, Jasper Pittard ($7,300 DEF), who's probably right on the borderline of earning 'Premium' status as a defender given his output this year. Fremantle are the 2nd-worst team in terms of MB points conceded to opposition backmen, and Pittard will be a prime recipient of those extra points. A great chance to keep rolling on with his most recent scores of 90, 81, 91, 119 in the last month.
TOP PICK:
What a difference a few weeks makes in the cauldron of AFL footy! The Bulldogs were famous for their vice-like grip on their opposition but have sneakily been giving up a ton of points lately, despite their own impressive scoring. In fact,  they're ranked 2nd in points conceded to MIDs/DEFs over last 5 weeks.
Based on that, the signs are good for ball-magnets like Patrick Dangerfield ($9,700 MID) and Mitch Duncan ($8,300 MID) to continue right from where they left off in Round 12 against the Roos. Jimmy Bartel ($8,400 MID) might be listed as a MID in Moneyball but definitely floats back as a semi-backman and should soak up a bunch of those easy defensive points that the Bulldogs give up with a weak forward line by AFL standards. He might seem vanilla, but Bartel's last round's 85 MB was his lowest score in 8 weeks, so the form is definitely there!
AVOID:
David Zaharakis ($7,900 MID) has been great this year, but has shown that he can easily bleed when given a little attention, murdered by Jacobs (55 MB) and Barlow (23 MB) in recent times. Ryan Griffen ($7,200 MID) curiously did a job on JPK last week, holding him to 6 disposals to half time… could he head to Zaka this week?
Luke Parker ($8,800 MID) has scores of 59, 75, 68 MB in the past five weeks, incredibly concerning numbers given his price tag and reputations – especially as his MID time seems to be at healthy levels. We talk about form like it's the be-all and end-all at times and to be honest, it's not. But it's bloody hard to pick a guy who's colder than a blindfolded Travis Cloke.
SMOKEY:
I called it last week; Dom Tyson ($7,400 MID) is back into Premium-type production after a large hiccup stalled his fantasy production over the past 18 months. Dom laid a career-high 9 tackles against the Pies last week, and is now averaging 27 touches in the past month. When you compare to his 22 per game over his first 7 games of the year, it's easy to feel a little bit of excitement about Tyson's future prospects at a discounted price.
Similarly, Zac Williams ($7,800 DEF) has earned a bit of attention in this article recently and Round 13 is no exception. The young Giant is way too cheap for someone who has hit the MB ton in 4/5 recent games, averaging 25 touches in that span… As a defender, no less. Easy pick.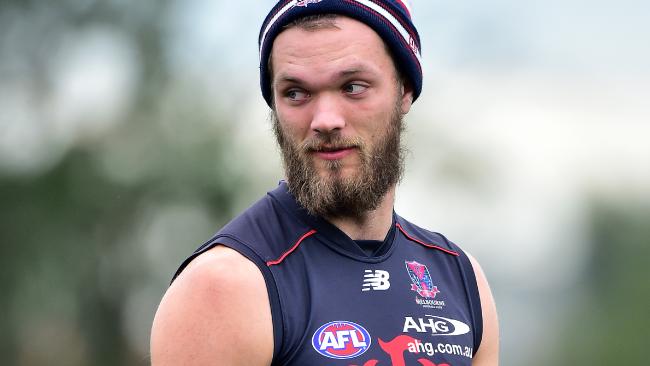 TOP PICK:
He basically picks himself, but if you've somehow managed to miss James Rose ($3,500 FWD), consider this your wake-up call. He comes in at basement price, averaging 95.5 Moneyballers from his two games this year and simply looks like he belongs at AFL level. Rose will be a very popular pick this week, so make sure you don't miss the boat.
It's hardly a surprise, but Essendon have given up more MB points than any other club over the past 5 weeks and that's unlikely to end again a rampaging GWS unit. It'd be rude not to capitalise on it, rght? Those numbers apply especially in the midfield, where they rank #1 for points conceded over the season. Based on all the exposed form, you need to be looking at:

Dylan Shiel ($8,900 MID) – averaging 117 MB in past five and has 7 tons in a row.
Callan Ward ($9,100 MID) – 8/9 of his most recent games have been MB tons.
Tom Scully ($8,500 MID) – Slightly cheaper with a massive ceiling – outside game should carve up the unstable Essendon on-ball division.
Those guys are all great, but my biggest target has to be Max Gawn ($8,900 RU) on Sunday. Incredibly, Gawn has scored 150+ in MB three times already this year – unheard of for a ruckman – including twice in the past 3 weeks. Helping his case is Tippett's injury, which will throw fresh meat in Nankervis straight into his path of destruction.
But my favourite stat is yet to come. As we know, the game is at the SCG this week, and Gawn averages a mind-boggling 140 MB in games outside of Victoria! If that doesn't whet your whistle, then you're a cold-hearted pessimist, because Gawn should be exciting everyone this week and you're inhuman if he doesn't.