Calvin's Captains – Rd. 13
If you haven't heard, it's the bye rounds. Calvin has dug extra deep to split the best again this week, so check out the captain options for round 13.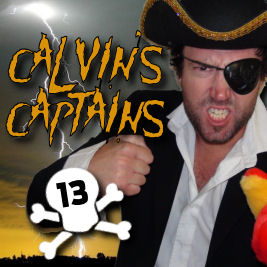 Over the bye rounds, I'll be doing my traditional top 10 players, carefully ranked in the exact order I would pick them. With limited options each week, hopefully this will help you nail the best captain you possibly can. So let's not mess around and let's get this thing happening.
TOP 10 – ROUND 13
#1 – Tom Rockliff v West Coast @ the GABBA
Enjoy it while we can, because we can't be picking the Pig as our captain in two weeks time, when he has his round 15 bye. Based on form alone he sits at #1 with scores of 142 and 184 in the last two games and we just have to keep whipping this bacon for as long as we can, especially as he's not coming up against the mega hard teams such as the Giants.
Adelaide scored 6×100+ scores last week against the Eagles with midfielders Thompson (110) and Sloane (107) both cracking the ton. Rocky's history on the Eagles isn't ideal though with 109 coming in round one of this year when they lost by 60+ over in the west. Before that he scored 66 (started forward) and 114 back in 2014.
You just have to do it. He'll be looking at another 130 to 150 score again this week and will do it without getting out of second gear.
#2 – Heath Shaw v Essendon @ Etihad Stadium
Without a joke… Shaw nearly took my #1 spot. If you want to be a little different, then listen to this.
Over the last two weeks, the Bombers have given up 14×100+ scores and last week, Hawthorn defenders had a field day. Birchall (112 and 10 marks) and Gibson (100 and 12 marks) did as they pleased and so with old mate Heath.
He had 109 last week and at Etihad, he even posted a nice 131 there in round 5 against the Saints. Seriously, he'll have 12+ marks and a massive score against the easiest team to score on.
#3 – Patrick Dangerfield v Bulldogs @ Etihad Stadium
48 touches and 13 marks will get you to a piggish score of 187. By far his best return ever in Fantasy, smashing his previous best of 149 (v GWS). He scored back to back 110 on the Bulldogs last year and is carrying a lowest score of 107 in his last 8 games this year. He's actually unlucky to be sitting in #3 but the competition is too tough this week.
#4 – Tom Mitchell v Melbourne @ the SCG
Did you know that Tom Mitchell averages 28 points more at the SCG compared to when he plays elsewhere this year? There's a stat, and the reason he makes my top 5 this week. Averaging 126 at the SCG from five games, Tom will be great. We can sorta ignore his 98 last week against the Giants (tough team), because before that he did have 132 and 163. He has only played the Dees twice in his career for 101 and 104… and will love being out on his home track again this week.
#5 – Dylan Shiel v Essendon @ Etihad Stadium
Plays Essendon. Shouldn't have to say anymore, but he did have 105 last week, which happened to be his worst score in his last 5 games and should be awesome, along with 10+ more Giants who will all crack a ton as well.
#6 – Lachie Neale v Port Adelaide @ Domain Stadium
Tagged by Robbo last week to just 52, he will be very pleased to be back home away from the firey red head this week. His record against the Power isn't great (71, 59, 99) but prior to last week, his form was unreal averaging 126 in his last three games. I'm backing him in to be back to his very best this week.
#7 – Lachie Hunter v Geelong @ Etihad Stadium
Getting deep into the 10 now and although I don't like going players against the Cats as captain right now, Hunter is back at Etihad where he has averaged 113 this year, 10 more a game than being outside in the elements. The Kangaroos still had two guys score 110+ last week on the Cats and I think Hunter will be around that mark or slightly higher on Saturday night.
#8 – Matt Priddis v Brisbane @ the GABBA
He had 137 on the Lions in round one and had 101 before that. The Lions are one of his favourite teams to play. He had 114 last week and should be solid again but for some reason, whenever I back him in in my article… he spuds it up.
#9 – Robbie Gray v Fremantle @ Domain Stadium
A little left field here, but his history on the Dockers is nuts and they're not what they used to be. 93, 122, 95, 113, 99, 119, 100 and 101 is his last eight games against them and the old fella has been pretty solid in recent weeks, clocking up 113 last weekend.
#10 – Jordan Lewis v Kangaroos @ Etihad Stadium
I don't need to remind you, but last week, Geelong's 3 main midfielders Dangerfield (187), Selwood (132) and Duncan (111) all carved it up against the Roos. Last year Lewis had 117 on them however that was his first 100+ score against them in five games. Either way, he sits comfortable at #10 with scores of 126, 106 and 140 in his last three games this year.
TALK ABOUT STIFF!
With Kurt Tippet out, how will Max Gawn go against Cal Sinclair?
He had 96 on the Swans last year and a massive 146 on Monday against the Pies. At the SCG, things might be a little trickier. The short week might hurt and I'm just not as confident here as I probably should be. Unlucky to miss the 10, but against the Swans at the SCG with a short week could be a little risky.
After scores of 115, 121 and 115, surely Zach Merrett has done enough to crack my top 10? Obviously not and this week against the Giants, it's way too risky. Josh Kennedy (98) and two others equal topped scored for the Swans last week against the Giants and they are just way too hard to score on at the moment.
David Zaharakis has a great record on them though (91, 132, 95 and 106) but could cop a small tag from Griffen who went to JPK at times last week. Either way you look at it… anyone against the Giants right now has to be overlooked or selected at your own risk.
Joel Selwood has hit some form with scores of 132 and 111 in his last two this year but has horrid history against the Dogs with just 81 and 84 in his last two runs.
Another one of our favourites is Dan Hannebery and I'm worried that he'll be tagged this week like he was last year by Paul Roos, when he sent Daniel Cross to him for his score of 74. Melbourne have a few options they could use in this role, and therefore I'll stay clear in case they do send someone like they have before. He only managed 81 last week and will enjoy being back at the SCG where he averages 110 in his last three there.
WHAT ABOUT THE REST?
Todd Goldstein hates playing the Hawks and has only managed 88 and 80 in his last two games. They're becoming very difficult to score against at the moment, despite Berger having a solid 77 on them last Friday night. Goldy will be much better than that, but the Hawks scare me like the Giants do.
Will Red Bull Robbo run with Andrew Gaff? He has been shaken since his knock a few weeks back and only returned scores of 66 and 79. Robbo will probably rough him up even more and last week, Robbo tagged Neale (52) and will certainly get a job on someone again, and Gaff is at the top of the list. He has only scored 1×100+ on the Lions in his career 7 games and must be crossed off the list.
Callan Ward, Stephen Coniglio and Toby Greene were all in the calculations, just based on the fact they play the Bombers. Ward is coming off 110 and 117 but has only averaged 86 on the Bombers in his last three and although things are very different now, I still left him out. Coniglio hasn't scored a ton in the last three weeks so that's why he missed the top ten, however, Greene was nearly there. He had 113 last week and even posted 120 and 100 in his last two runs on the Bombers. Greene is the type of player that would dominate Essendon for a huge score as the Giants waltz on to win this one by 100+.