Moneyballin' – Queens Birthday
It's time to go Moneyballin' again, and here's the good oil you need for your squads! Flick on the Match Committee Podcast and let us know – who are you swipin' right for this weekend?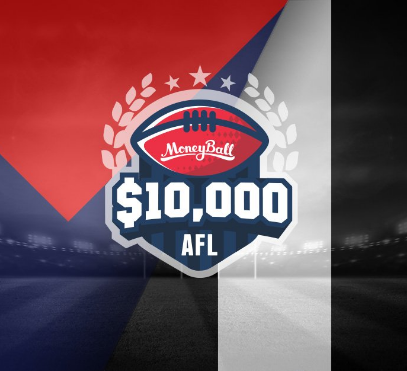 Tbetta here, and welcome to the self-proclaimed top resource for keen Aussie Rules Moneyball punters! DFS (Daily Fantasy Sports) is taking off around the world and Moneyball have the perfect platform for you to turn your AFL Fantasy prowess into cold hard cash. Signing up is easy – head to moneyball.com.au and you could be ballin' within minutes.
If you're unsure how DFS works, be sure to head to the 'Help' section for all the info you need to start cashing in on your AFL Fantasy knowledge!
Let's start Ballin' by checking out the excellent Match Committee Podcast below, starring your favourite DT Talk lads and brought to you by the legends at Moneyball:
Click here to subscribe on iTunes.
AVOID:
While I'm a big Jack Viney ($8,400 MID) fan, I'm very wary of either a late withdrawal (which we'll know about, thanks to the wonders of DFS!) or capped production as a result of his early return from a knuckle injury. My biggest fear is that while Viney did have 111 MB points against the Pies earlier in the season, he might be used as a tagger this week while he finds his bearings with his fresh hand situation. Painful memories of his 64-point score against the Bombers where he tagged Goddard are still fresh in my mind.
SMOKEY:
Dom Tyson ($7,400 MID) churned out 107 MB against the Hawks (which was his best score for the year), including a career-high equalling 32 touches – which h's managed twice in the past 3 weeks.
Tyson is just moving into another gear now and I'm predicting some big scores for him over the 2nd half of the year – but consistency is the issue that he needs to eventually conquer. Tyson is an encouraging value pick but not without risk.
As for the Pies, over the past couple of weeks we're starting to see big scores out of their backmen. But is this the culmination of a defensive game-plan taking hold, or just a purple patch? Let's look at the exposed form over the past two weeks:
Brayden Maynard ($5,500 DEF) – 118, 98
Ben Reid ($6,100 FWD) – 109, 106
Jeremy Howe ($7,100 DEF) – 119, 101
Between the three of them, they're averaging 30 marks are a trio over the past fortnight. Will it continue against the Demons this week? If so, you'd be silly not to slot in two or three of these triplets into your squad at their modest prices.
TOP PICK:
Much like Scott Pendlebury ($9,900 MID) himself, let's take a no-frills approach to analysing the Collingwood Skipper. In his last 5 games: 120, 115, 121, 116 and 136 in MB. A perfect blend of ceiling and consistency, which is why you'll be paying top dollar. DePendlebury is the perfect anchor for your double-up teams, having produced a low of 86 MB all year.
If you need further convincing, then you'll be happy to recall that Pendles is a big-game star, and he LOVES this Queen's Birthday game:
2009 – 147
2010 – 136
2011 – 104
2012 – DNP
2013 – 117
2014 – 100
2015 – 119
Undeniable numbers! Get on board.