Psychic Pig – Ep.83
Pigs do fly and can also predict the future. Roy, Calvin and Warnie chat to Daniel Menzel, discuss the new DPPs and answer your questions ahead of round 12.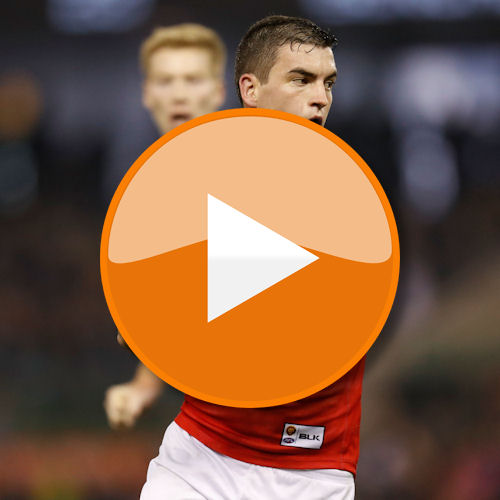 The boys are still on cloud nine watching pigs fly with their boy Rocky being true to his word and smashing out 184! The new dual position players dropped and the lads look at the relevance of each of these. They also catch up with Daniel Menzel about his Fantasy team and your questions are answered ahead of this last round before the byes.
Click here to subscribe on iTunes. (Please leave a rating and review to help us move up the charts).
BRAND NEW AFL FANTASY DPPS
| First Name | Surname | Club | Current | New | Average | Price |
| --- | --- | --- | --- | --- | --- | --- |
| Jack | Billings | STK | FWD | FWD/MID | 79.9 | $408000 |
| Orazio | Fantasia | ESS | DEF | DEF/FWD | 70.5 | $319000 |
| Cameron | Guthrie | GEE | MID | MID/DEF | 83.3 | $450000 |
| Pearce | Hanley | BL | MID | MID/DEF | 85.5 | $428000 |
| Ben | Keays | BL | MID | MID/FWD | 55.7 | $252000 |
| Jack | Martin | GC | FWD | FWD/DEF | 69.5 | $327000 |
| Josh | Smith | COLL | MID | MID/DEF | 72.4 | $308000 |
| Isaac | Smith | HAW | MID | MID/FWD | 90 | $458000 |
| Jackson | Trengove | PA | DEF | DEF/RUC | 58.3 | $324000 |
AFL FANTASY POINTS FOR AND AGAINST – LAST 4 ROUNDS
| CLUB | PTS FOR | >100 FOR | >120 FOR | PTS AG | >100 AG | >120 AG |
| --- | --- | --- | --- | --- | --- | --- |
| ADE | 1748.75 | 4.5 | 1.25 | 1470.5 | 1.5 | 0.5 |
| BL | 1389.5 | 2.5 | 0.5 | 1655.5 | 4.5 | 1 |
| CAR | 1640.25 | 4.5 | 1.5 | 1494 | 3 | 1 |
| COLL | 1670.5 | 4.5 | 1 | 1569 | 2.25 | 1.25 |
| ESS | 1585.25 | 3.75 | 1.25 | 1721.25 | 4.75 | 1.75 |
| FRE | 1564.25 | 3 | 1 | 1635.5 | 4 | 1.5 |
| GC | 1505.5 | 2.25 | 0.75 | 1754.5 | 5.25 | 0.75 |
| GEE | 1596.75 | 2.75 | 1 | 1618.75 | 4.25 | 1.25 |
| GWS | 1711.5 | 5.25 | 1.5 | 1475.75 | 2 | 0 |
| HAW | 1652.5 | 3.75 | 0.25 | 1505.25 | 3 | 0.75 |
| MELB | 1544 | 3.75 | 0.75 | 1624.5 | 4.25 | 0.5 |
| NM | 1592.75 | 2.75 | 1 | 1523 | 4 | 1.25 |
| PA | 1531.75 | 1.75 | 0.5 | 1600.75 | 3.75 | 1.25 |
| RICH | 1565.5 | 4.25 | 1 | 1475 | 2.5 | 1.25 |
| STK | 1543.75 | 4 | 2 | 1749.75 | 4.25 | 1.5 |
| SYD | 1601.75 | 5.5 | 2 | 1529 | 2.75 | 0.75 |
| WB | 1733.75 | 5.25 | 2.25 | 1716 | 4.75 | 1.5 |
| WC | 1605.25 | 2.75 | 0.25 | 1630.25 | 3.5 | 2 |