Versus: Round 11
Tom returns for another week of putting players head-to-head in Versus.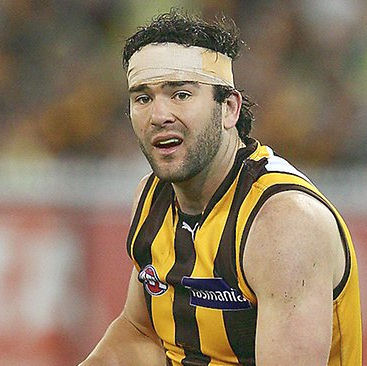 Tom returns for another week of putting players head-to-head in Versus.
Jeremy Howe ($415,000) V Matthew Suckling ($413,000)
Jeremy Howe's AFL career has been littered with high marks, prompting commentators to severely overuse the obvious pun lurking within his last name. The Magpies gained a player with clean hands overhead, speed, good endurance and unique versatility in the off-season. Since taking out the Demon's best and fairest award last year, Howe has been utilised down back where his assets have been a key factor in the Magpies mid-season revival. After struggling to make much of an impact early on in the season, a change in role has seen him post Fantasy scores of 98, 83, 94 and 117 over the last month. Throughout this period, Collingwood have no-doubt played their best football, smashing Brisbane and accounting for Premiership contenders Geelong. Although they most recently lost to the Bulldogs, Howe was a shining light. He amassed 28 disposals, 11 marks, 3 tackles on his way to a season-high of 117 points – the second highest round 10 score by a defender. Looking ahead for Howe and the black and white troops sees the fixtures shaping nicely. First they play Port Adelaide at the MCG in round 11, followed by Melbourne in the Queens Birthday clash a week later. After the bye, they go head-to-head with Fremantle and arch-rival Carlton at you guessed it – the MCG. Normally I wouldn't consider bringing in players who haven't recorded a season average of over 80. However a change of roles and new found confidence could be worth a shout. A BE of 38 should further help his cause.
The Bulldogs snapped up a real weapon when Matthew Suckling made the trip across Melbourne to join the young Western Bulldogs. A duel Hawthorn premiership player in 2014 and 2015, Suckling is best renowned for his deadly left foot. Capable of slicing open defences or spearheading attacks, Suckling's kicking skills will no-doubt play a big role as the business end of the season enters the frame. Like most of the Bulldogs defenders, Suckling enjoyed a great start, scoring 92, 91, 87, and 95. By now, 'Suckers' was staking a strong claim for a position as a top six defender. Unfortunately, his season came crashing back down when he re-injured his knee against Brisbane – the same injury which caused him numerous issues in the past. Suckling was unable to return to the field, resulting in a score of 15 and a huge decrease in price. Thankfully, it was not an ACL injruy and last week, Matt returned to the field – doing so in fine fashion. Suckling transitioned back into senior footy as if nothing had ever gone wrong, scoring 92 points from 22 disposals, 7 marks, 1 tackle and a goal. Whether he's up in the forward line, on the wing or setting up the play from down back, Suckling poses a threat to any opposition. On previous occasions his deadliness and accuracy has seen some teams specifically look to lock him down. However he has joined a team where stars such as Macrae, Bontempelli, Liberatore and Hunter surely attract more attention. June is shaping up to be a big month as the dogs face West Coast, Port Adelaide, Geelong and Sydney. This could make or break their top four chances but expect consistent scores throughout from Suckling. His ceiling may not be as high as other notable defenders but consistency, value and DPP flexibility make Suckers a smart pick up leading into the byes.
Verdict: In this case I tend to back the player with the runs on the board. Although Howe arguably has a higher ceiling than Suckling, the Bulldog will be more consistent which is what you want from defenders. Personally I would much prefer two 90's over a 110 and 70. I'd expect Suckling's price to easily rise past the $450,000 mark in coming weeks but on the flip side, Howe may struggle to push beyond that boundary. Suckling for me but Howe may turn out to be a nice late upgrade for D5/6.
Loading ...
Jordan Lewis ($491,000) V David Armitage ($462,000)
Hawks veteran Jordan Lewis has been a Fantasy premium for numerous years now. He started last season on fire, posting five consecutive scores of 110+ before missing rounds 6 and 7. Lewis continued his ripping form into the Hawks round 8 clash with Sydney, scoring 116 Fantasy points. But just as coaches started to jump on board, Lewis' form hit a bump. As true champions do, Lewis' series of under par performances didn't last long. His scores didn't dip below 90 for the remainder of the season. In many ways, 2016 has started along the same lines. After 134 and 110 in the opening two weeks, Lewis then pumped out a 60 – much to the disgust of his owners. A 111 the following week saved his position in many teams. However poor showings in weeks 5 and 6 caused his price to severely deflate. Just like last year, many coaches saw the value and jumped on board. They have been rewarded with three tons in four weeks including a huge 140 most recently. The best thing for non-owners is that he is still priced well below his potential at $491,000. With the likes of Sam Kerridge and Ben Kennedy starting to top out now looks like the perfect time to pick up Jordan Lewis. When Lewis is at his very best, racking up disposals and laying tackles seems easy. He can push forward and has a knack of stepping up to kick important goals. Interestingly, each game where he has kicked a goal this year, has resulted in a ton. Hawthorn should also make their next two months seem easy. They face Melbourne, Essendon, North Melbourne, Gold Coast, Port Adelaide, Sydney, Richmond and Carlton in a series of matches which should see Lewis and team-mate Sam Mitchell return to their brilliant bests. A BE of 64 and bye in week 15 combined with value and great upcoming fixtures is surely enough to warrant a trade this week. But get on him soon as his price will escalate back up to the high $500,000's in the blink of an eye.
David Armitage was undoubtedly one of the surprise packets of the AFL last year. The Saints midfielder averaged a cool 107 Fantasy points – hitting the ton for the first time in his career. At various stages last year, particularly early on, Armitage and team-mate Jack Steven were the two top midfielder's. After scoring 89 points in the opening week of the 2015 season, Armitage then went on an awesome run of form. He toned up for nine straight weeks before Melbourne were able to restrict him to 75. Although things finished a little shakier, his first half form was enough to see him finish as the 13th highest Fantasy scorer overall. His partnership with Jack Steven worked extremely well, with Armo's inside work complementing the run and carry of Steven. Its fair to say that very few coaches would've predicted such a top class season from a player who had never previously reached great heights. As a result, David started this year at the premium price of $592,000. It would've taken a brave man to start with him considering proven performers like Hannebery and Pendlebury were available for around the same price. So far in 2016 Armitage has recorded scores of 105, 92, 80, 113, 93, 74, 58, 60, 103 and 158. Compared to last year, these scores are fairly disappointing however opposition teams have clearly found out a way to quell the Queenslander's impact. Like Lewis, a dip in form has resulted in him being very under priced. $462,000 for someone who was super consistent for the majority of last year is very cheap. But also similar to Lewis, Armitage's price looks set to return to its normal value thanks to a low BE (45). St.Kilda play Adelaide at the Adelaide Oval this week in what will be a tough game. Adelaide has one of the biggest home ground advantages in the league and should be able to beat a young Saints team. The Crows have conceded an average of 2.25 100's per game this year, ranking them third. Jump on Armitage and watch as his price and consistency is restored.
Verdict: These two inside midfielder's shot out of the blocks last year and looked like absolute must haves. Unfortunately their form decreased as the season wore on. Both started this season highly priced and were overlooked by many to a point where they were premium POD's in the midfield. This season has been similar and has seen both players priced drop below $500,000. Don't expect that to last long so jump on this week to get the best value. Judging by previous years, I have to trust Lewis in this scenario. Both are top choices though.
Loading ...