Calvin's Captains – Rd. 9
Only one pure midfielder makes Calvin's top 5 this week. What is the world coming too?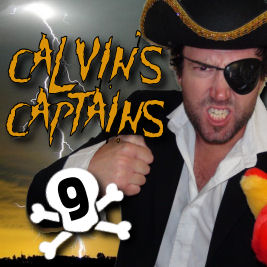 TOP 10 HOT FORM
#1 – Bryce Gibbs v Kangaroos @ Etihad Stadium
The secret is out – Gibbs has been killing it over the last three weeks and sits at #1 with an average of 131. He is against the Kangaroos though and they are one tough team to score on, the third in fact. He had 115 on them last year and although he ticks all the bosses, I won't be taking anyone playing the Roos.
#2 – Dayne Zorko v Melbourne @ the MCG
Zorko has averaged 119 in his last 5 games with a lowest score of just 107 and he has averaged 128 in his last 3. Zorko dominated the Dees last year with 124 and won't be slowing down this week.
#3 – Heath Shaw v Bulldogs @ SPO
Shaw loves playing on his home ground and backed up his 135 from earlier in the year with 132 last week. He is averaging 125 in his last 3 and even had 136 and 113 on the Dogs last year. They're tougher than that this year though, but based on his form and history, you won't be called crazy if you roll the dice with him again.
Lachie Hunter will be running around as well but you'd be mad to put anyone captain against the Giants, especially at their home ground. Even though he looked back to his best last week with 113, you just can't do it.
#4 – Nick Riewoldt v Essendon @ Etihad Stadium
Ok… let me break this down for you….
Scores at Etihad this year: 144, 126, 137, 119 – average 131.5 Scores away from Etihad this year: 101, 123, 71, 55 – average 87.5 Average last 3 rounds: 124 Average last 5 rounds: 126
The Bombers aren't bleeding the points we thought they would, but over the last two weeks their true colours are starting to show. Last week Sam Gibson (149 with 15 marks), Goldy (109) and Swallow (100) hit the ton against them and the week before Tom Mitchell (130), Heeney (119) plus 4 other Swans all clocked up 100+.
Oh… and I've left the best bit for last. These numbers here are his scores against the Bombers over the last 12 years. Yep… this is nasty and they are obviously one of his favourite teams to play.
121, 111, 93, 135, 98, 91, 101, 106, 133, 106, 86, 133, 114, 120
In summing up… Form + Fav Team + Etihad = A bloody huge ridiculous score!
#5 – Patrick Dangerfield v Collingwood @ the MCG
114, 89 and 135 are his last scores on one of the easiest teams to score against and if you are a Danger owner then you'll enjoy the weekend coming up. He carries a lowest score of 113 in his last 4 games this year and will simply dominate alongside Joel Selwood who has scored 82, 103 and 126 in his most recent games. Not a bad option either against the Pies.
#6 – Michael Walters v Richmond @ Domain Stadium
Who? He's averaging 122 in his last 3 games and 109 in his last 5. Only 3.5% of coaches are smart enough to have jumped on this lad who has been on fire and already climbed $100k in price. Captain material, nope, but a jet in wicked form.
#7 – Dan Hannebery v Hawthorn @ the MCG
Last year on the Hawks, Hannebery scored 90 and 119. He loves playing at the MCG clocking up scores of 120 and 119 in his last two runs there. Although the Hawks have given up some points this year, they have only given up 4 in the last two weeks with only Walters going 120+.
Tom Mitchell scored just 61 last week and Fantasy Freako told us on Twitter during the week that when the game was on the line against the Tigers, Mitchell rode the pine from the 22nd minute mark. His role is very 50/50 week to week. He's the whipping boy of the club and comes with way too much risk.
A better option is Luke Parker despite his 69. Massive smokie based on his last week failure. He'll bounce back for sure!
Sam Mitchell won't make the 5 this week after his poor 77 on the weekend. He had 77 in his last game against the Swans and must be passed on based on these below par numbers.
#8 – Rory Sloane v Gold Coast @ Metricon Stadium
The Suns are bleeding points and this man will be cashing in this week, although he does miss my top 5. The main reason for this is because the game is away at Metricon. He has scored 155, 74 and 135 over the last three weeks and will still be great against a team that hasn't turned up this year.
#9 – Zach Merrett v St Kilda @ Etihad Stadium
143 last week in his first game at Etihad this year and the signs look positive again despite only scoring 65 and 75 on the Saints last year.
#10 – Jack Viney v Brisbane @ the MCG
Brisbane have given up 10×100+ scores in the last two weeks and Viney has form on his side to join the list of centurions. He did only have 83 on them last year though but surely will be much better than that. However, Max Gawn is the one I like in this game and the fact he's going up against Stefan Martin doesn't worry me one bit. Grundy (102), Trengrove (95) and Tippett (121) have all scored well against Stef in recent weeks and Maximus will have a 115+ with ease.