The Weekend Wash-Up – Round 8
Will it ever end? I feel as though we're stuck in groundhog day. Matt provides the wash up of round eight.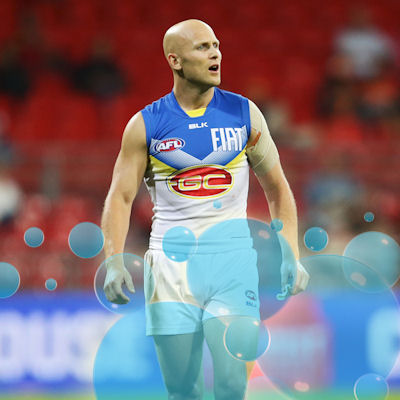 Will it ever end? I feel as though we're stuck in groundhog day, every week feels the same. New found positivity Friday night, hope Saturday morning, dread Saturday night, nausea Sunday morning, depression Sunday night, back sulking at work reading the wash-up Monday morning. Occasionally Tuesday morning. Forget about Fantasy for 72 hours. Repeat. Here we go again… It's time for the weekend wash-up!
Legends
D.Martin (123) – Yep, he's back! It's about time Dusty becomes a power figure in our forward lines again, and you'd have to say he's looking good. Time to get on board!
Merrett (143) – How about the forward line this season!!! And to think it was probably the hardest to select during pre-season. Zach Merrett has well and truly shut up any doubters with this monster score, what a gun. Lock and load. (It's a shame I never get to enjoy his score thanks to his teammates)
Sloane (147) – I'm still not convinced of Sloane's Fantasy scoring potential, but he's a remarkable footballer. Consider him at his cut price, but he certainly won't be a top 8 mid. Perhaps one to admire from a distance…
Dangerfield (129) – Nobody could ever doubt Dangerfield's ceiling, but he's starting to prove that he's capable of being consistently dominant as well. It's hard to see many teams stopping him, I'm certainly regretting not grabbing him cheaply!
Walters (125) – This is no longer a joke, Michael Walters is a Fantasy gun! He now has a 3 round average of 122 since moving into the midfield and doesn't look like slowing. Sure he's now priced at $490k, but the way he's going that's still value. Consider.
Shaw (132) – What more can I say? He's just too good. Shaw was value in Round 1, however at his current price you're going to have to deal without his service. I'd advise that you avoid watching most GWS games though…
Zorko (122) – Wow wow wow. I was 2 years early! Zorko has always had this kind of Fantasy potential, his debut season proved that. However no one could have predicted this kind of season… An average of 114?! 5 tons on the trot?! He's yet another forward absolutely killing it!  Unfortunately for most of us who weren't smart enough to pick him, he won't be affordable until after the byes so target him then.
Treloar (131) – Talk about flying under the radar! 6 games of 30+ disposals. 4 scores of over 120 in his past 5 games. An average of 112. The numbers don't lie, he's right in my targets! What a pick.
Adams (119) – No surprise that Adams is doing this again to us. Last season he came back from injury and hurt his prior owners, this week was no different! It's a little premature to be rushing him back in, however $550k is clearly good value!
Hannebery (120) – The things I would do to own a reliable midfielder worthy of my armband. The biggest regret I have this season was not grabbing Hannebery when he was cheap, sometimes saving cash isn't the best option! Jet.
Viney (135) – Tackling machine! He has been awesome all season, and Jack just keeps getting better. An average of 106 is surely even more than even the most optimistic Demons fan could have imagined, huge!
Liberatore (142) – Speaking of tackling machines, does Libba know any other way? When I checked his score midway through the third term I thought 18 tackles was a typo. That record of 19 must be hard to break because he slowed down, but what an effort it was. There's plenty of value left in him now if you help on!
Boyd (113) – Every week Boydy just gets it done. You want consistent hundreds? You buy Boyd. Yet most of us still don't! Go figure…
Montagna (129) – Here's an option to consider this week! Monty has shown this season that he still has some massive Fantasy scores left in him, @$537k as a forward you'd be mad not to have him in your sights this week. The problem is he's not the only forward getting it done. Any defenders want to do the same? No? I'll carry on then.
Carlton – Who could've picked this, the Blues are on fire!!! Not only are they getting results, their Fantasy scores are benefitting big time. Docherty (140) and Simpson (116) are both averaging 98 in defence, that's more than 2 of my rookies put together. They work the ball off half back brilliantly and should be high on your radar if you've had enough of the defensive headaches. I have to put my hand up and admit I may have misjudged Gibbs (133) last week. I didn't think he was capable of being a top 8 midfielder, but judging by these numbers he clearly is. He has a 3 round average of 131, that's no joke! Cripps (115) and even Kreuzer (112) were also amongst the big scorers. I'm sure there were a lot of Carlton fans ranking highly this week! Fair play to them.
Losers
Sydney – Many of us have put a lot of our eggs in Sydney's basket, and long term it should prove to be a good move. This week it wasn't. Their midfield had an absolute horror show against Richmond, perhaps JPK is more vital than we realised. It was only on the back of his injury that I captained Mitchell (61), what a pathetic effort. I have done and will continue to back him in, but we need something in return Titch! I still don't think he gets enough respect from Horse, his stats from the end of last season and the first few rounds should have spoken for themselves… Clearly they haven't in the Sydney coaching box. Get him involved more! I also traded in McVeigh (58) this week, and after 10 the week before he couldn't register a single +6. Cheers for that. Papley (36) let down thousands of owners who were relying on him for even a half reasonable score with so many outs. Thirty-six. I have to write these numbers out to digest how pathetic they are. Parker (69) has been a legend all season, but he has been slowing down lately. With this score his average has dropped under 110 and his price is plumetting back to where it started. He was still a brilliant selection by his owners from Round 1, but after that you'd be carrying some regrets. He'll be a cheap pickup around the byes. All in all it was a week to forget for Sydney, let's hope they bounce back next week…
Duncan (66) – Mitch Duncan is a strange player. I traded him in cheaply 3 weeks ago, but I've never felt comfortable owning him (Even with 2 great scores). He doesn't get involved in too much of the grunt work and relies a lot on uncontested footy. In Geelong's only loss this season, he was on 16 midway through the third term (Before being polaxed). He only just bettered that in a tough game this week. He is capable of scoring 50 points in a quarter, but is just as capable of not scoring in the next. Continue to ride the wave, but as an owner I know I'll be looking to dock ASAP!
Selwood (82) – Is this the real Joel Selwood? 130 one week, 70 the next? It's the problem that has always held him back and kept him priced around the 100 mark, and it doesn't look like changing at the minute. Dangerfield definitely has the better Fantasy game and should be your Geelong midfielder of choice!
B.Smith (32) – What happened to the All-Asutralian Brodie Smith? This must be his career low point, managing just 6 disposals in one of the most woeful individual displays you'll be likely to see aside from Zac Dawson. Yikes.
M.Brown (31) – Seriously? I would usually cut him some slack considering how awesome he has been over the past few weeks, but 31? He now has to go this week, as if we didn't need any more forced trades!
Leuenberger (53) – My god this makes me ill. I was that close to getting Scott Lycett, but had to settle with 'Leuey'. Get out of my team before you rot it to the core, it's time to make a stand. LAY A DAMN TACKLE. Or don't, doesn't bother me anymore. He's Goldstein for me now and I suggest any fellow owners do similar.
Fantasia (54) – Thank god I had the luxury to be rid of this disease last week, come on Woosha release him on a wing! Playing in Essendon's forward line is a punishment suitable for no man. He simply has to go this week, non-negotiable.
Zaharakis (57) – I'm less tempted to give Zaha a spray, he has been so good this season and this week wasn't entirely his fault. What kind of ruthless bastard tags a bloke who is basically trying to carry a whole midfield in a team with little (no) hope. Brad Scott, that's who.
S.Mitchell (74) – Reality has struck Sammy since returning from his week off, perhaps it has also struck those who traded him in for over $600k. I guess you've got to hold him! He'll be a cheap pickup in a few weeks time that's for sure.
Kolodjashnij (61) – KK this is not ok! Young generation banter… Actually that's probably just awful regardless. Anyway, you've got little choice but to stick with him. He is capable of averaging 80+ and stormed home last season, don't be surprised to see him do it again! Real kick in the nuts for those who got him in as a reliable option a few weeks ago… (I'm still copying and pasting his name)
Byrne (32) – When you play with fire you're bound to get byrned. Many will have relied on Ciaran to fill in this week, I'd suggest it'll be the last run he gets at it!
Kerridge (62) – It's laughable to even think of trading Kerridge considering the amount of injuries and under-performers we are carrying, but in any NORMAL season he'd be on the chopping block. At $423k he has well and truly done his job, hopefully he can hold his price until the byes…
DBJ (32) – Byrne-Jones had a shocker this week. He is another rookie that deserves some slack considering how great he has been, but it's these nothing efforts that get remembered. 32… Get out.
Daniel (65) – Phew. I nearly ended my season 2 weeks ago by grabbing Caleb Daniel, he was so tempting at $400k with such a low BE. Now he has made just $20k and looks like dropping! 2 weeks is a long time in Fantasy… (Another entry into sh*t football quotes)
Gawn (59) – 140's or 60's is what you can expect from big Max, at least he should end up averaging close to 100! He'll be a top 3 ruckman and your journey together will certainly be an exciting one, but I'm happy to stick with Goldy and Stef. I don't trust people with beards. Look what happened to Kade Simpson this season!!! Bachar Houli take note, this is a serious discovery…
Acres (35) – Lastly Blake Acres needs a mention for his square up for that 130 he scored a few weeks ago. You see Blake that's sadly not how it works here, people trade you in AFTER your massive score. So basically what you now have is thousands of angry Fantasy coaches after your head. He'll learn.
Brisbane – Sometimes you get 1 team with a list of losers so long it requires its own chapter. This is one of those times. Where to begin. Pearce Hanley (61) must have close to a record standard deviation between scores. Any danger of a solid 90? Tom Bell's (32) days as a reasonable Dream Teamer were never going to last long, but this is taking it to the extreme. A draft shocker. Rich (61) continues to tease his owners, he simply shouldn't be posting scores this poor. Once again the tagger got the better of him. Claye Beams (17) isn't quite taking after his brother… His damn brother. Dayne Beams (66) looked set to go huge again, before his knee tendonitis flared up again. Having been on 40 at quarter time this was a cruel blow not only to those who traded him in Fantasy, but those who punted on him in their drafts! Let's hope he's back soon enough. Lastly word is Rockliff could miss the rest of the season! Whilst I doubt that will be the case, an imminent return seems unlikely. What you can take from this is Brisbane are bad and they look totally screwed. Amen.
It's nominations time! There was some standout performances this week, it's tough to pick a winner. Sorry if you're favourite missed out! There was a lot of close contenders…
Merrett – 36 disposals, 6 marks, 8 tackles. Fantasy perfection.
Gibbs – There won't be many Gibbs owners, but they'll be loud! Another 30 disposals, 5 marks and 7 tackles. Gold.
Viney – 16 tackles!!! If that isn't putting your body on the line for the cause then I don't know what is. The Fantasy cause of course…
Treloar – Treloar finally gets his moment in the sun, get behind him! Well deserved after another 36 touches and 3 goals. Superb.
Shaw – As good as everyone else in this list was, surely Headache Free Heath comes through for his first stubby! Another 25 kicks and 12 marks this week, he's putting on Fantasy clinics.
Who gets your vote?
This Game Sh*ts Me
Is there anything worse than a new recruit that lets you down? Take Jarrad McVeigh for example. Here's a player who has averaged 97 for each of the past 3 seasons. Back in form with a big ton. What does he dish up? ZERO MARKS. Duncan. Looking in great form and still under-priced. What does he serve his new owners? A nice Friday night platter of sweet f**k all. Did you jump on Gawn? The next 'big' thing scored you a handy 59 points. Handy of course if he cost $400,000 less. How good does Selwood look though! Answer: Not as good as last week. And don't get me started on the blokes who continue to get a run in your team because of injuries. I'd rather have a pineapple shoved up my ass and pulled out my cock than watch Leuenberger again. That's why this game sh*ts me.
The Other Bits and Pieces
After all that I ended up on a measly 1855…… You're probably thinking that's not too bad in the scheme of things, especially considering the Thursday carnage, but I literally dodged everything! Marcus Adams was my only 'forced' trade, and I didn't even make it! I had the luxury of getting McVeigh in for Fantasia, that worked out well. Overall it was a seriously shocking week, bring on the next one hey?! Laughable.