Is Trengove Real? – Ep. 80
Is Jackson Trengove an option this week? That and MANY more questions are answered (or fumbled through) by Roy, Calvin and Warnie.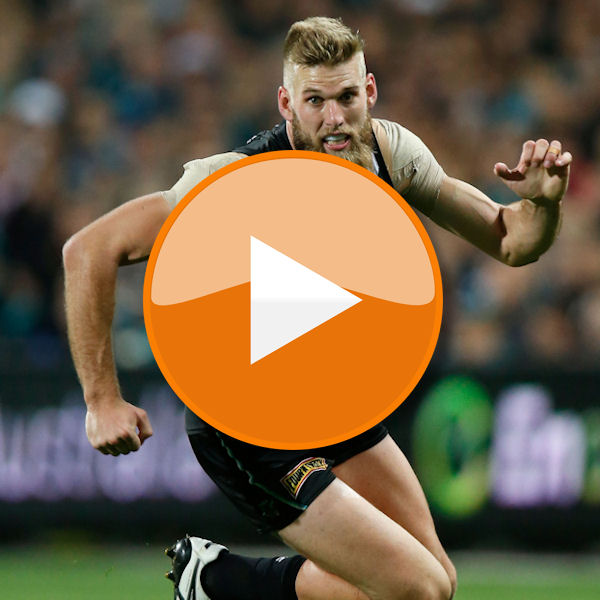 So many questions to come out of the round and we sit down to chat about a heap of players and potential trades. Is Jackson Trengove real? Should we trade Ablett? (Well, apparently he failed a concussion test… we found out AFTER recording – damn!). Your tweets are answered and Calvin names up a couple of great captain options.
Click here to subscribe on iTunes. (Please leave a rating and review to help us move up the charts).
| CLUB | PTS FOR | >100 FOR | >120 FOR | PTS AG | >100 AG | >120 AG |
| --- | --- | --- | --- | --- | --- | --- |
| ADE | 1593.25 | 2.5 | 0.625 | 1578.125 | 3 | 1.5 |
| BL | 1387.875 | 2.5 | 0.75 | 1638.125 | 4.5 | 1 |
| CAR | 1549.875 | 4 | 0.875 | 1537.5 | 2.5 | 1 |
| COLL | 1538.875 | 2.875 | 0.375 | 1644.5 | 4.125 | 1.625 |
| ESS | 1646 | 4.25 | 1.375 | 1620.5 | 3.125 | 0.875 |
| FRE | 1489.75 | 2.625 | 1.125 | 1678.375 | 4.875 | 0.875 |
| GC | 1474.25 | 2.5 | 0.875 | 1651.125 | 4.75 | 1.375 |
| GEE | 1657.375 | 4.375 | 1.375 | 1442.625 | 2.375 | 0.75 |
| GWS | 1661.75 | 4.375 | 1.125 | 1417.125 | 1.875 | 0.375 |
| HAW | 1591.5 | 3.5 | 0.625 | 1569 | 2.625 | 1.125 |
| MELB | 1571.125 | 2.75 | 0.75 | 1612.625 | 4.625 | 1.25 |
| NM | 1582.875 | 2.875 | 0.875 | 1481.5 | 2.375 | 0.625 |
| PA | 1502.5 | 2.625 | 0.625 | 1642.5 | 4.375 | 1.375 |
| RICH | 1506.25 | 3.5 | 0.875 | 1569.75 | 2.625 | 0.75 |
| STK | 1627 | 3.625 | 1.75 | 1632.375 | 3.375 | 0.875 |
| SYD | 1598.75 | 4.5 | 1.25 | 1548.25 | 2.75 | 0.625 |
| WB | 1759.75 | 5.125 | 1.125 | 1515.625 | 2.25 | 0.125 |
| WC | 1590.375 | 2.75 | 0.625 | 1560 | 3.875 | 0.75 |