Re-Voldting Underestimation – Ep. 79
This week we have to get Rocky out… again. The boys discuss the best options for the Fantasy Pig and also look at the underestimated Riewoldt.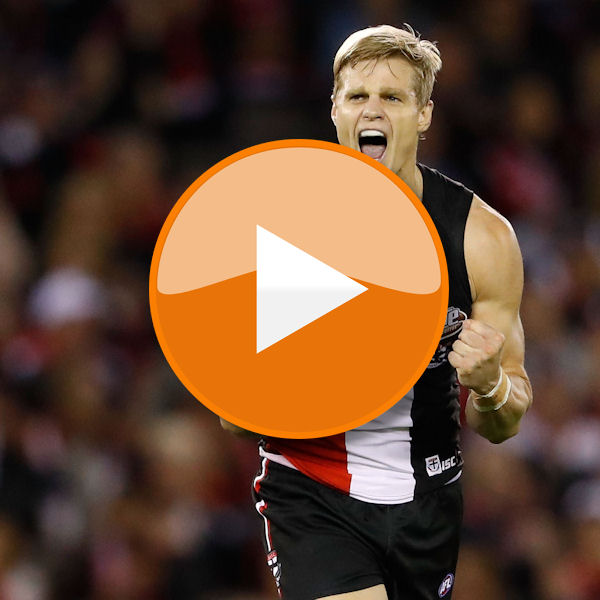 Last week it was Operation Get Rocky in, this week is is get Rocky out. The boys go over the best options for the Fantasy Pig. We definitely underestimated Riewoldt this season as he looks to be the best forward. Finally, Roy, Calvin and Warnie answer a heap of your questions as we head into round eight.
Click here to subscribe on iTunes. (Please leave a rating and review to help us move up the charts).
.@IHeeney scored 119 on the weekend, but even better was his #AFLFantasy Classic team. 2nd overall for the round! pic.twitter.com/hPhpGvdUYm

— AFL Fantasy (@AFLFantasy) May 8, 2016
| CLUB | PTS FOR | >100 FOR | >120 FOR | PTS AG | >100 AG | >120 AG |
| --- | --- | --- | --- | --- | --- | --- |
| ADE | 1596.14 | 2.43 | 0.57 | 1564.57 | 3.14 | 1.43 |
| BL | 1409 | 2.71 | 0.71 | 1642.86 | 4.57 | 1 |
| CAR | 1520.43 | 3.71 | 0.71 | 1575.43 | 2.71 | 1 |
| COLL | 1529.43 | 2.71 | 0.29 | 1702.29 | 4.57 | 1.71 |
| ESS | 1657.29 | 4.43 | 1.43 | 1619.43 | 3.14 | 0.86 |
| FRE | 1488.57 | 2.57 | 1.14 | 1679 | 5 | 1 |
| GC | 1502.71 | 2.857 | 1 | 1625.86 | 4.43 | 1.43 |
| GEE | 1655.14 | 4.71 | 1.29 | 1424 | 2.29 | 0.71 |
| GWS | 1638 | 4 | 1.14 | 1437.43 | 2.14 | 0.43 |
| HAW | 1579.71 | 3.43 | 0.71 | 1579.14 | 2.57 | 1.14 |
| MELB | 1559.43 | 2.71 | 0.71 | 1585.57 | 4 | 1.14 |
| NM | 1576.43 | 2.86 | 0.86 | 1469.29 | 2.29 | 0.57 |
| PA | 1535.43 | 2.86 | 0.57 | 1626.29 | 4.14 | 1.29 |
| RICH | 1484.57 | 3.143 | 0.86 | 1615 | 2.86 | 0.71 |
| STK | 1646 | 3.57 | 1.71 | 1611.86 | 3.43 | 1 |
| SYD | 1648.14 | 4.29 | 1.29 | 1532.57 | 3 | 0.57 |
| WB | 1753.71 | 4.57 | 1 | 1496 | 2.14 | 0 |
| WC | 1563.86 | 2.71 | 0.714 | 1569.43 | 3.86 | 0.57 |