Ripe for the Picking
Josh has contributed this article about mid-priced players and fallen premiums who he believes are ripe for the picking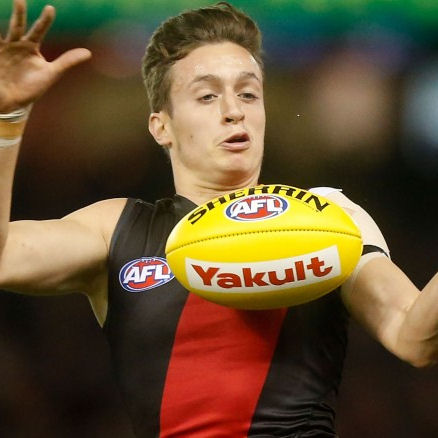 Hey all, I'm Sparksy and I've written this article to help you with the difficult task of picking your mid-priced options and choosing which fallen premiums are bottomed out and ready to pick up. Basically helping you get the most bang for your buck and value in your team. Whilst everybody is trying to make their way back to the traditional "Guns n Rooks" strategy, I believe there is a lot of money and points in chasing players who aren't quite rookie priced but aren't proven either. I've looked at players in the big price bracket between $250,000 – $550,000.
Defenders:
Orazio Fantasia ($409,000 BE 29) – If you didn't board the Orazio Boat last week he's a big priority this week if you need a defender. After missing Round 1 and starting Round 2 with a (what we now know is) sub-par 71, the man with my favourite name in the AFL has a three-round average of 104.3 and has three of his next five games against Carlton, St. Kilda and Richmond, all favourable opponents. I honestly think Fantasia ('Disney' as the lovely drunk man sitting next to me referred to him as) could end up being a top 10 defender this year, getting one of those for just over 400k is about as much value for money as possible. The only problem I have with Fantasia is that he plays for Essendon and I still have a fairly strong belief that Essendon are going to fall apart more and more as the season goes on, but definitely worth the risk.
Elliot Yeo ($458,000 BE 70) – Yeo-Yo is notorious for living up to his name-sake and, as such, people haven't wanted to pick the man as you have to drop him every second week to make it worthwhile. There has been many theories as to why he has poor scores: Where he plays, who he plays and the role he plays. I personally believe the latter plays the biggest part as, when he is played as a lockdown defender he doesn't score anywhere near as well. I also believe the "where he plays" part has something to do with it but not for the fact that he loves playing at Domain Stadium. The reason Elliot scores so poorly away from home is because The Eagles can't win away from home, check these stats. In wins Yeo averages 15 Kicks, 7 Handballs, 6.3 Marks, 1 Goal and 6.7 Tackles per game. In losses his averages fall to 8.5 Kicks, 6.5 Handballs, 3.5 Marks, 0.5 Goals and 3.5 Tackles. Seriously, compare those stats, that's an average of 7 disposals less a game and they pretty much all come out of the "Kicks" column, 21 Fantasy points less in a loss just on disposals, that's not even touching on Marks or Tackles. Both losses were against Hawthorn and Sydney, both away from home. That's two sides most likely to finish Top 4 and both games were away games. The good news is Yeo's next 5 games are against Collingwood, Geelong, St. Kilda, Port Adelaide and Gold Coast, with 3 of 5 of those games being at home. I'm calling it now, the only one of these games Yeo won't ton up for is the game against Geelong, expect a score around 80, the other 4 games will all be above 100, mark my words. So, if you want a guy with a high ceiling for a cheap price then get on board now, I don't think the traditional up-down-up-down of the Yeo-yo will continue and I believe he will have less than 5 scores below 90 for the rest of the year.
Sam Docherty ($471,000 BE 95) – One of the most underrated Fantasy players of all time in my opinion and the stats agree with me as he is still only owned by 5.67% of the competition making Mr. Consistent a great PoD. His average has improved every year, in 2014 averaging 78.8ppg, a 2015 average of 82.2 and a current 2016 average of 89.8. If you take out his woeful score of 62 last week in what was arguably the worst game of football to be decided by less than a kick in the history of the game, his average is 96.75 making him the 6th highest scoring defender, including the new DPP's. I also like his run of games with his next 3 being against Essendon, Collingwood and Port Adelaide, all sub-par sides giving up a fair few fantasy points. Another big plus about Docherty is that you can pretty much lock him in to be a Top 6 Defender, which is why I don't understand his ownership percentage. I don't own him either but I really don't understand why, that logic sums up AFL Fantasy pretty much.
5 To Consider:
Matt Rosa ($443,000 BE 72)
Corey Enright ($492,000 BE 89)
Tomas Bugg ($362,000 BE 27)
Brodie Smith ($412,000 BE 75)
Paul Seedsman ($372,000 BE 52)
Midfielders:
Joel Selwood ($515,000 BE 66) – With Nat Fyfe being out for god knows how long with a now mended leg, everybody is looking for a replacement. If you have an extra $10-20k then trading up to a Pendlebury, Sidebottom, Hannebery, Parker etc. is a fine idea as you can lock these guys in to be consistent and end up in the Top 15 mids for the year. However, if you are looking for value, there are a few great options starting with Captain Cat. With a last three average of 114 and playing Gold Coast, Collingwood and Carlton in three of his next five games, the leading cat is relishing have Danger at the club, just like we thought he would, all he needed was a couple of rounds to warm up and that is all the better for us as now we have a potential $600k player at almost $500k and that is why I believe in chasing the value. If you can get a player who will end up in your team anyway for $100k less than his top price, that's $100k more you'll have over the year to spend on other players while not having to worry about one of your mid spots ever again (hopefully). Selwood was my downgrade for Fyfe, however I will be looking to bring in Pendles next week as he is great value.
Mitchell Duncan ($445,000 BE 57) – If I didn't already have him, I would be downgrading Fyfe to Duncan and grabbing a huge $106k while not losing a whole lot in terms of average. While Duncan is probably not a keeper, he provides great value and, if you take out the 16 he got when he became Shane Mumford's road kill (best hit ever) he's averaging 106, which isn't too shabby! The fact that you will pocket so much money from this is the real kicker though. It's almost as good as downgrading a cash cow to a bottom price rookie! You could do a lot worse that bringing Mitch in, especially as he has the same run as aforementioned in the Selwood section. If you don't have him and you want value, Duncan is your pick.
Trent Cotchin ($533,000 BE 79) – Before you stop reading and throw this article out as utter rubbish for even suggesting this man, just hear me out for one second. He has an average of 104.6 and a last three of 113.3, could this be the Cotch of old? His BE is easily achievable but I have two problems with Cotch: He has a poor draw coming up and he plays for Richmond. The latter hasn't seemed to hurt him too much at all and honestly the draw hasn't seemed to affect him either, I guess the main problem I have with Cotch is his reputation. He has burnt me the past two years and that's why I'm not taking a chance on him. It honestly does look like the great Trent is back and, if you're willing to take a risk, there could be a huge reward coming your way. I personally want to wait another three weeks to see how he goes but by then he won't be a value pick so he's probably a miss for me. But seriously, consider it, at 7.66% ownership you could have a PoD averaging 110.
Before I give my "5 To Consider" I'd like to point out that Sir Oinkalot Tom Rockliff ($504,000 BE 136) will be 100% ripe for the picking next week as long as he has a reasonable score this week. Let's be honest, it's actually not beyond Rocky's ability to achieve his breakeven. I'm sorry, I just really want him back, I'll feel so much safer. Also Jordan Lewis ($543,000 BE 145) will also be perfect value in 2-3 weeks given he returns to form.
5 To Consider:
Seb Ross ($479,000 BE 58)
Jack Viney ($488,000 BE 57)
Stephen Coniglio ($489,000 BE 62)
Rory Sloane ($480,000 BE 78)
Koby Stevens ($465,000 BE 62)
Rucks:
Shane Mumford ($459,000 BE 100) – I'm assuming everybody has a combination of Goldstein, Martin, Gawn and Blicavs but here's one to throw in the mix if you want a little bit of value. Mummy hasn't been fantastic this year, hence the $65k price drop, but he tends to feast on teams with average ruckman and his run coming up has him facing Hawthorn, Fremantle, Gold Coast and Western Bulldogs, all of which have below average ruckman. I'm really not convinced by many of the value ruckman at all, maybe Sam Jacobs ($465,000 BE 87) or possibly Jordan Roughead ($380,000 BE 60), but I really think that, if you want a great team, you need one of the four popular options, these three would only be if you REALLY needed to save money in the rucks and I wouldn't recommend it.
Forwards:
Before we start I believe everybody should already have Daniel Wells ($396,000 BE 64) and Sam Kerridge ($398,000 BE 49) so these two will not be included. If you don't have them, you have probably not missed the boat but you have missed out on A LOT of value. Kerridge will probably be better short-term value but Wells has a higher ceiling.
Dayne Zorko ($518,000 BE 82) – After missing Round 1, "The Magician" has gotten over his blues after his rookie season and is currently averaging a solid 103.8. While Brisbane are struggling, Zorko seems to have finally sorted himself out and has been consistent every week with a low score of 89. While he does have a high score of 140 (twice!), Zorks is here because of his consistency so far this season. If you want a guy who is going to give you a ton (or almost) week in, week out, get him in, I'm trying to.
Toby Greene ($476,000 BE 41) – Look. I'm over it okay. Round 1 I had this guy in my team. He failed. I dropped him. He starred. Then failed. Then starred. I'm still waiting for him to fail again and the last two rounds have been nothing short of awesome. Last week I was at the GWS game and he was everywhere, I was honestly trying to find the second Sherrin he was hiding out there because he definitely had his own. So with a ceiling of 141 already this season, there is huge upside to this bloke. However, with two of his five scores in the 50's there is also huge downside. Do you want to ride that rollercoaster or would you prefer spending the extra $42k on some consistency? I know what I'd prefer but Greene is incredible value and, if you pick him up and he averages 120 for the rest of the year, lucky you! If he hits a 50 every second week, I told you so.
Caleb Daniel ($403,000 BE 24) – The little helmeted wrecking ball will unfortunately miss a second consecutive week, however Beveridge has all but confirmed he will be back the week after that Source. After this week is over and done with this guy is as good as a Kerridge or Wells. He currently has an average of 97.8 which is huge for a bloke priced less than the likes of Michael Barlow (91 avg), Dusty Martin (87.6 avg), Lance Franklin (94 avg) and many many more popular picks. You get more points and pay around $70k less than any of these players. I'm seriously looking at upgrading a Walla or Grizzly Adams to him next week, depending on how they go this week. Seriously consider him, especially at 7.23% ownership. The only downside is his draw but I don't think it's going to make any difference as the dogs play such a fantasy friendly game.
Quick note: Robbie Gray ($517,000 BE 144) will be insane value if he can find some form. I know Port are almost as bad as Fremantle right now but Robbie Gray should still be able to find the pill every week and get back to pumping out regular 100's and should be around the $480k mark in a fortnight or so. Dusty Martin ($502,000 BE 114) is not as fantasy relevant as he used to be. I personally believe it's because he's not enjoying losing every week and he's not the player that everybody thinks he is. Give him a miss until he gives you a few 100's in a row.
5 To Consider:
Toby Mclean ($375,000 BE 54)
Matthew Wright ($397,000 BE 33)
Craig Bird ($341,000 BE 34)
Jordan De Goey ($392,000 BE 47)
Sam Lloyd ($346,000 BE 39)
That's all folks. Please remember, I don't suggest moving everybody around to chase this sort of value. The "5 To Be Considered" section are the top 5 players that I haven't written a paragraph about with top being the next best option and bottom being the 8th best option in my opinion. My fantasy name is 'Kiss By A Rosa' (I change it every year to make a pun on a player in my team) and my twitter is @Sparksy361, chuck me a tweet if you have any questions.
Happy fantasy footballing!