Versus: Round 6
Tom returns for another week of putting players head-to-head in Versus.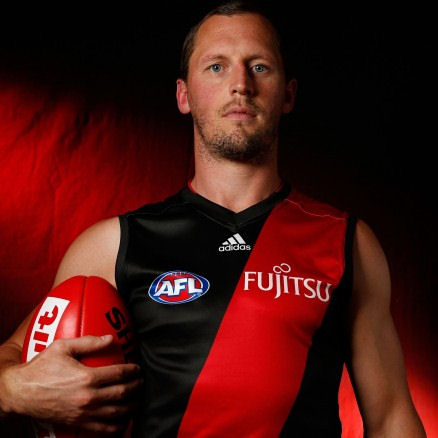 Tom returns for another week of putting players head-to-head in Versus.
Darcy Byrne-Jones ($213,000) V Josh Wagner ($213,000)
It's not a good sign when your 20 year-old, 3 game defender is arguably your best on ground, when so called 'leaders' like Gray, Westhoff and Hartlett continue their almighty nose dive. Let's face it, Port have been underwhelming so far but Byrne-Jones or 'DBJ' has been a shining light. He is agresssive, tough and willing to put his body on the line and risk it all for the team, a trait which numerous team-mates have failed to reinforce. Although he loves to run and carry the ball, breaking through lines in the process, Byrne-Jones also has the capabilities to shut down a typically attacking opponent. As a result of bulking up in the pre-season, it was predicted that he would be able to contest at the senior level. Although Byrne-Jones didn't debut last year, coach Ken Hinkley gave him the call-up ahead of the Power's clash with Essendon. His 14 disposals, 1 mark and 1 tackle was enough to remain in the side for round 3. On one occasion during this particular match, DBJ shot through a classy goal with a stream of blood running down his face. It would be hard to find a moment which better sums up Byrne-Jones as a player. Against the Giants, Byrne-Jones once again showed more poise and fighting spirit than may of his more experienced companions; again kicking a goal to go with 21 disposals, 5 marks, 3 tackles and 84 Fantasy points. Thousands of coaches looking for a downgrade option in defence jumped on Byrne-Jones after this performance and they were rewarded with a 83 point display last weekend including 26 disposals (equal highest for the Power), 2 marks and 1 tackle. Back-to-back mentions in Port's best players will not only build confidence in the defender, but also increase his all important job-security. At this stage, DBJ's job-security is seemingly exceptional, especially given Hinkley is clearly one of his admirers. The introduction of Darcy has come just as defenders such as Marcus Adams, Clay Cameron and Matt Dea look to be dropping off. It may be worth offloading one of them, particularly Cameron, to Byrne-Jones as a BE of -25 should lead to another sizeable price rise. Job-security, tick. Point scoring ability, tick. Role, tick. Lock him in.
Melbourne defender Josh Wagner was certainly in with a chance of debuting this season, but perhaps not this early. Selected with the sixth pick of the most recent rookie draft, Wagner is a smart yet tough player who boasts an excellent left-foot kick, making him ideal for a rebounding role. Since breaking into the Demons senior team ahead of round 3, the 189cm Wagner has not looked back. Despite only amassing 8 disposals, 4 marks and 36 Fantasy points on debut, he spend 37% of the game off the field – an odd statistic given his endurance is an asset. The following week however, Wagner looked a different player, recording 24 disposals (70.8% efficiency), 6 marks, 5 tackles and 98 points in what has been one of the best returns for a first-year player so far. Scoring 98 in your second game of AFL football is a fine effort, but backing it up is twice as hard. That's exactly what the Queenslander did; scoring 83 points including 19 disposals, 4 marks and 5 tackles after getting off to a fantastic start with 6 disposals inside the first 13 minutes of the game. The Demons are flying at the moment after consecutive wins against cross-town rivals Collingwood and Richmond so it's no surprise that Wagner's best two scores have come in victories. Looking ahead, Wagner and Melbourne come up against St.Kilda (A), Gold Coast (H) and the Western Bulldogs (H) in the next three rounds. The Saints have conceded an average of 1675 Fantasy points (ranked 15th), 4.2 100's against (ranked 14th) and 1.4 120's against (ranked 17th). In the Saints recent clash against GWS, rebounding defenders Heath Shaw, Zac Williams and Nathan Wilson all scored over 85, hinting that Wagner may pump out another positive score this week. The Gold Coast Suns have been fairly restrictive up to this point, as have the Bulldogs so just keep this in mind before bringing him in. The issue with a large amount of rookies is their poor job-security. However this doesn't appear to be an obstacle with Wagner after two very strong performances. With the lowest BE of any defender (-28), Wagner should not only continue to score well but significantly fatten up in price.
Verdict: Possibly the two leading downgrade options, Wagner and Byrne-Jones did not stand out on their debuts, however they have have not looked back since. Both are priced at $213,000 and look to have greater scoring ability than popular rookies Ciaran Byrne and Tom Ruggles. Wagner and Byrne-Jones have risen at a time where many coaches will be looking to offload the likes of Lonergan, Cutler, Sheridan or Cameron. A tight battle, but Byrne-Jones has shown he can still score well in a loosing side, so I'd take the Power young gun.
Loading ...
Rory Laird ($500,000) V Bernie Vince ($516,000) V James Kelly ($508,000)
There is nothing worse than having to trade out a premium defender who's scores fluctuate more than water against the side of a boat in a storm. Thankfully, there are some players out there who will give you solid returns, week after week and Rory Laird is certainly one of them. Adelaide picked him up with the 5th selection of the 2011 rookie draft. Although he did not debut until 2013, Laird has evolved into one of the game's best small defenders. His inclusion into the 2015 40-man All-Australian Squad capped off an excellent breakout season. Throughout 2015, Laird played every game, ranked first at Adelaide for effective kicks and handball receives as well as second for rebound 50's. These statistics were largely due to a change in role. Unfortunately for the club, attacking defender Matthew Jaensch ruptured his ACL in what eventually was to be his final game at AFL level. Whilst Brodie Smith copped the majority of attention from opposition, Adelaide needed someone to provide some added spark and run from the back 50. Rory Laird was the man. He entered the 2015 season as a quiet-achieving lockdown defender but ended it as a damaging rebounding weapon. A real feature of this season was his ability to attack but also continue to defend well (he only conceded an average of 0.7 goals against his direct opponent). The pre-season recruitments of rebounding defenders/wingers Paul Seedsman and Curtly Hampton led some coaches to believe that Laird was to return to his lockdown role. Scores of 90, 136, 76, 88 and 89 have well and truly demolished that theory. The Crows face a Fremantle team lacking confidence and their Brownlow Medallist this weekend. The Dockers have given up an average of 1680 points (ranked 16th), 5.3 100's against (ranked 18th) and 1 score of 120 (ranked 12th) per round. In 'Freo's' previous match against the Blues, Kade Simpson, who also plays as an attacking defender, scored 110 Fantasy points – an encouraging sign for Laird's hopes this week. The Bulldogs (A) and Geelong (H) then await the blue, red and yellow outfit. These two games will be tricky but Rory has proved he can score well against anyone. There's no real need to play risky with premium defenders in my opinion and Laird is as consistent as they get. An excellent option.
Perhaps the most surprising yet useful of the new DPP's is Melbourne's Bernie Vince. After being traded across the border from the Crows, Vince has since taken his game to another level, leading the young Demons and posting career best numbers in the process. What a fantastic inclusion Vince would be to your defence. No-doubt many coaches will already have him locked in at D1/2. The following numbers are not generally associated with defenders. Vince had 24 disposals, 3 marks, 3 tackles, kicked 3 goals and had 102 Fantasy points to back up returns of 85, 110 and 103 in previous weeks. A one-week suspension ahead of round 4 is currently the only blemish on what has been a rock solid season. Although Bernie has picked up defender status, he has played in the midfield for the majority of his career. A disposal efficiency of 58% against the Tigers on the weekend was unlike Vince who normally hits every target with a booming kick. His 5 clangers do not reflect what a polished player Vince is, although he's not afraid to get in and do the hard yards. A current ownership rate at the time of writing of 1.47% makes Vince a player of difference, however expect this figure to rise considerably due to his added flexibility. The Demons play St.Kilda, Gold Coast, Western Bulldogs, Brisbane and Port Adelaide in upcoming weeks so I'd predict his recent form to continue on. As stated above, I rate Byrne-Jones and Wagner as the two leading downgrade options in defence and Vince could possibly be the best upgrade target. If you can find about 190k, an upgrade from Marcus Adams to Bernie Vince is within reach. A BE of 86 should see his price rise even more this week. I suspect Vince will become close to a lock sooner rather than later, so get him in as soon as possible.
James 'Pops' Kelly has to be one of the most consistent players to ever kick the sherrin. The Geelong great turned Essendon top-up is arguably enduring his best season, at the ripe old age of 32. His 13 years at the top level have yielded 6 season averages of above 85. Kelly was generally deployed as either a tough midfielder or attacking half-back during his time at Geelong. However he is now playing a more permanent role in the Bombers back-line, creating drive. Like former team-mate Corey Enright, Kelly's years of experience and composure is well and truly having an impact on younger players. So far, Fantasy scores of 119, 91, 101, 99 and 111 have resulted in an 104 point average – ranking him the highest averaging defender. But what surprised many was that Kelly was only available as a midfielder in pre-season. Thankfully for coaches, Kelly was amongst the new influx of DPP's recently added to the game. Now, 'Pops' can be considered a more-than relevant Fantasy option in the back-line. It's rare to find a defender who is likely to average at least 95 by the seasons end but Kelly is definitely capable of that. In his first ANZAC day clash, Kelly was the Bombers best player, collecting 29 disposals, 7 marks, 3 tackles and a goal. It's interesting to compare his career averages with those from this year so far. He has averaged 20 disposals over his career but 27 in 2016 and 3 marks in total yet 6 so far. Perhaps these increases are due to less pressure being placed upon him as a top-up player. Although his price shouldn't be an overhauling factor in his selection, a manageable round 6 breakeven of 79 should lead to a price rise. The 1-4 Bombers next face Carlton and have a chance to record their second win of the year. Carlton has surrendered 1616 points (ranked 13th), 3.2 100's (ranked 11th) and 1.4 120's against (ranked 17th). With these figures in mind, I'd expect Kelly to crack the ton. Then, in a harder run of fixtures, Essendon plays Sydney (A), North Melbourne (H) and St.Kilda (A) who average a combined total of 1538 points against. A rest may be a problem as the season (and Kelly's body) wears on so keep this in mind. But even with harder fixtures awaiting and the possibility of being rested, Kelly should still find a way to score well. Like Vince, Kelly is in with a big chance of finishing as a top 6 defender and is a safe but positive trade in target.
Verdict: All three of these defenders should well and truly be in your considerations as they will likely be at the top of their category come seasons end. Laird plays for the better team and has shown he has a high ceiling whilst Vince will score like a premium midfielder. Essendon will look for Kelly when they rebound from defence. For me, it has to be Vince purely because he 'should' average more.
Loading ...