Find Zach – Ep. 77
The Pies v Dons game has just finished as The Traders sit down to talk about round five… including Calvin on a search for his captain at the MCG.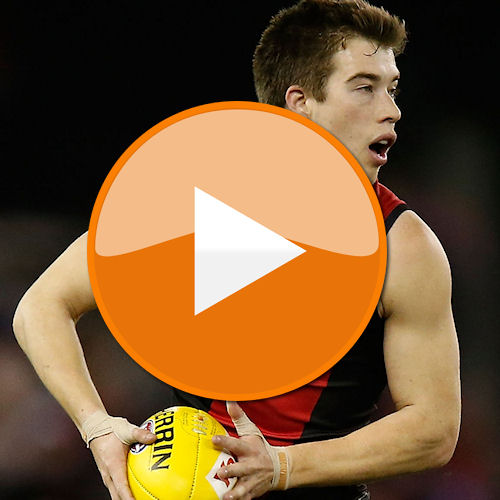 Another weekend and another round of frustrating Fantasy performances – including Calvin searching for his captain Zach Merrett at the MCG. A forced Nat Fyfe trade will be the order of the week for over 30% of the competition. Roy, Calvin and Warnie chat all things AFL Fantasy including revealing some of the upcoming DPPs and they help you ahead of round six by answering your Twitter questions.
Click here to subscribe on iTunes. (Please leave a rating and review to help us move up the charts).
| CLUB | PTS FOR | >100 FOR | >120 FOR | PTS AG | >100 AG | >120 AG |
| --- | --- | --- | --- | --- | --- | --- |
| ADE | 1604.2 | 2.2 | 0.6 | 1541.8 | 2.8 | 1.4 |
| BL | 1393.6 | 2 | 0.2 | 1619.4 | 4.2 | 0.8 |
| CAR | 1475.6 | 3.2 | 0.4 | 1616.6 | 3.2 | 1.4 |
| COLL | 1548 | 3.2 | 0.4 | 1758.2 | 5 | 2 |
| ESS | 1701.2 | 5.4 | 1.8 | 1574.8 | 2.2 | 0.6 |
| FRE | 1474.6 | 2.2 | 1.2 | 1680.6 | 5.4 | 1 |
| GC | 1564.6 | 3.4 | 1.4 | 1522.6 | 3 | 0.4 |
| GEE | 1571.2 | 2.6 | 0.6 | 1464.4 | 2.6 | 1 |
| GWS | 1616 | 3.4 | 0.8 | 1470.4 | 2.4 | 0.6 |
| HAW | 1627.4 | 3.8 | 1 | 1576.2 | 2 | 1 |
| MELB | 1559 | 2.6 | 0.6 | 1592.6 | 4.4 | 1.2 |
| NM | 1590.6 | 3.2 | 1.2 | 1421.2 | 1.8 | 0.4 |
| PA | 1473 | 2.6 | 0.8 | 1700.2 | 4.4 | 1.2 |
| RICH | 1496.4 | 3.4 | 0.8 | 1589.6 | 2.8 | 1 |
| STK | 1654 | 3.6 | 1.8 | 1675 | 4.2 | 1.4 |
| SYD | 1614.2 | 3.8 | 1 | 1519 | 2.4 | 0 |
| WB | 1794 | 4.6 | 1 | 1506.6 | 2 | 0 |
| WC | 1604.4 | 3.2 | 0.8 | 1549.6 | 3.6 | 0.8 |