Calvin's Captains – Rd. 5
22 players covered in detail. These are the lengths old Calvin the pirate has gone to, to make amends on his efforts from last week.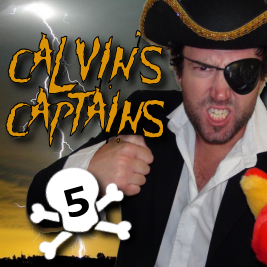 ANZAC DAY SPECIALS
It's a special day on the calendar and a day we all love. Monday Footy at the MCG on ANZAC Day is something amazing and it's a time when the big stars come to play.
Scott Pendlebury has had 118 and 107 in his game last two ANZAC Day games and has been in solid form with 103 and 108 in his last two weeks. Taylor Adams will clock up big numbers in this one and had 127 and 127 on the Bombers last year. He's slowly warming up and should get going this week.
One of the best options in this game though has to be my mate Steele Sidebottom. He had 122 last week and was everywhere. In his last 5 games against Essendon he has scored 91, 109, 124, 126 and 143. Lock him in at good odds to win the medal paying $10.
Did you know, Collingwood give up the most points in the Fantasy game and the second most Fantasy tons a game? Last year on ANZAC Day, they gave the Bombers 6×100+ scores and in that game the Bombers lost. Last week they allowed Melbourne to score 4×100+ scores and the week before they gave St Kilda 4×100+ scores which included Montagna (160) and Steven (133) smashing it out of the park.
Based on all this… Zach Merrett will be cashing in this week. Currently ranked #2 on form (avg. 130 in his last 3) he has been on fire and had 127 last week with 29d, 8t, 5m, 1g – he fills the lines with ease. His team mate David Zaharakis has also be ripping it with 112, 112 and 126 in his last 3 this year. He hasn't scored a ton against the Pies in his last 5 games though, but based on what Collingwood have been given up, he should crack a big one this week.
Click here to play Moneyball, Australia's best Daily Fantasy Sports platform.
HOME SWEET HOME 
The Swans return home to the SCG this week, so what can we expect against the Eagles. Last week Tom Mitchell managed just 60. Already this year he has had 111 and 132 on his home ground and should be ok this week. But after 60, he can't be trusted.
Dan Hannebery knocked out a season high 132 against the Crows last week with 38 touches. Now this is more like it. He has had 86 and 131 in his last two against the Eagles but this is my concern… The Eagles 'usual' are easy to score against, but over the last weeks, on their home ground , which is relevant, Rance (105) and Cotchin (104) top scored for the Tigers this week and then two weeks back, Fyfe (122) and Barlow (99) topped scored for the Dockers. They are not given up the points like they used to. So based on this, and this reason alone… both will miss my top 5 this week.
Mr. Consistent Andrew Gaff will be running around in this game to and is averaging 110 for the year and even had 100, 100 and 99 on the Swans in his last three. He is as solid as they come.
Gary Ablett and Aaron Hall also return home this week after playing at the GABBA that saw them clock up scores of 83 and 114. Gaz will be tagged by Ben Jacobs and after his 83 last week with a sore shoulder, he is too risky to lock in with a 'C' this week. Fyfe had 122 on Jacobs last week but needed 4 goals to do that. Gaz was tagged by Jacobs last year and still managed 119 and has dominated them before that as well with 119, 119, 148 and 146. The signs are positive, but comes with a big risk this week.
North give up the least amount of Fantasy points though and the fewest 100+ scores. But if you want to go anyone, it has to be Aaron Hall based on form alone. Ranked at #3 on form, he had 94 on the Roos last year and loves playing at home where he has had 151, 125, 95, 121 and 111 in his last five games. His form is too good and on his favourite ground he should be great again, despite the restrictive powers of the Kangaroos.
EASIEST TEAM TO PLAY
This week, the Bulldogs get to play the easiest team to score on, I'm talking about the Brisbane Lions. This will get nasty but which Dogs will cash in?
Firstly, we must look at Lachie Hunter. He's the top dog on the list to dominate and has averaged 118 in their wins this year. He had 115 last week and should be awesome.
Jack Macrae will also have a day out and even posted 94 and 120 on them last year. Then we have Mr. 92, 92, 92, 92 Matthew Boyd. Surely he'll have over 100 this week but here's the thing with the Lions that has me lightly worried.
Although they give up the most points, they aren't giving up massive scores to the stars, it's more evenly spread. Last week, the stars from the Suns we're ok and Gaz (83) and Hall (114) found a bit of it. The week before Dangerfield (107) and Selwood (114) we're solid but not outstanding. Four superstars there and not one of these guns got over 120. Interesting.
ONE LINER…
Todd Goldstein v Gold Coast @ Metricon Stadium:
Had 135 on the Suns last year and goes for his 5th straight 100+ score on them this week. A switch from Stef to him will pay off big time this week and nearly made my top 5.
Sam Mitchell v Adelaide @ the MCG:
Ranked #1 on form and had 106, 93 and 103 in his last 3 on the Crows with a lowest score of 91 in his last 9 games against them. He is as safe as they come and is chasing a Brownlow, he won't slow down.
Patrick Dangerfield v Port Adelaide @ Adelaide Oval:
107 is his best score in his last three games this year. Not captain worthy but will dominate back at the Adelaide Oval against the struggling Power.
Jack Steven v GWS @ Etihad Stadium:
95 last week and this week he plays the 2nd hardest team to score against. He had 136, 99 and 109 on the Giants in his last 3 and loves playing at Etihad where he has 11×100+ scores in his last 12 games.
Jordan Lewis v Adelaide @ the MCG:
107 and 75 on them last year and with 111 and 60 in the last two weeks, he's warming up.
Nat Fyfe v Carlton @ Domain Stadium:
76 on the Blues last year but has quietly been getting it done averaging 127 in his last 3 ranking him at #4.
Dustin Martin v Melbourne @ the MCG:
68 last week… pass. Actually, Dusty won't be in here again until I see something special.
Jack Ziebell v Gold Coast @ Metricon Stadium:
#8 on form with scores of 126 and 137 in his last two games. Smokey!
Leigh Montagna v GWS @ Etihad Stadium:
#5 on form averaging 119 in his last 3 games but hasn't scored 100+ on the Giants in his last 3 though.