The Weekend Wash-Up – Round 4
As good as a $200 an hour therapist, Matt is here with the weekend wash up following a terrible round four.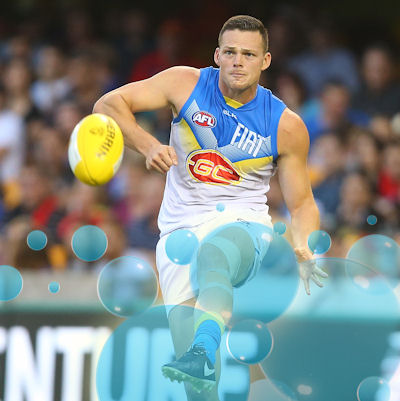 I've sat here for an hour trying to come up with an intro that won't:
a) Cause P.T.S.D
b) Make you burst into tears
c) Make me burst into tears
Hi all, I'm sitting down to write an article, some footy was played on the weekend and I'm here to tell you all about it. It's time for the weekend wash-up.
Legends
Yeo (121) – BOOM! It took a lot for me to look past his shocking NAB challenge before Round 1, but Yeo is a big stage player. 3 tons from 4 games ain't bad, and after picking up BOG on Friday night he could push on to average close to 100 for the rest of the season. You'll read a lot about Yeo's home record vs away record, wins vs losses but honestly it's irrelevant. The only relevant stat is comparing his form when playing at full back to when running through the mids or sitting forward. He played a lock down role in his only 'away' game so far this season, and I can't see that happening again any time soon (Fingers crossed). Reconsider if a key backman goes down, otherwise the Yo will be staying up. There's always that element of doubt, but reward doesn't often come without risk!
Merrett (127) – Massive. If you don't have Merrett I suggest you avoid watching any Essendon games, the kid is a freak. 119, 136, 128, 127… Not only does he rack up possessions, he tackles like a machine. I hesitate to place a ceiling on his season right now, let's just enjoy him as a forward!
Fantasia (120) – There is no doubt in my mind that this bloke is the find of the weekend. First of all, don't ignore the facts. Essendon play the best Fantasy style in the League, get on board their premium options. There will be tough weeks don't get me wrong, but for now they're hot property. Fantasia is named as a defender but plays on the wing, and whilst he won't average anywhere near what Merrett and Zaha will he's a $380k defender! To put that into perspective, many of us are copping 60's from Lonergan/Sheridan at the same price. His time on ground is often around 70% so he will be hit and miss, but I love the way he goes about his footy. I'm on aboard!
Zaharakis (112) – Massive tick. Zaha's in the mix at almost every centre bouce and you can tell his teammates look to give him the ball. That's the biggest thing I've noticed watching Essendon, the amount of handball receives Merrett and Zaharakis get is insane! Essendon want the ball in their hands and it saves them having to hunt it, although at $530k you've basically missed out…
Mitchell (130) – Sam Mitchell gets it done, AGAIN. The man is a myth, how he wins 40+ disposals at his age is beyond me. He's enjoying crazy numbers this season, whether he can maintain this is another question entirely. Don't go chasing him, but if you already own him enjoy the ride.
Hall (114) – Thankyou Fantasy gods for this precious gift, I now anoint A-a-ron Hall with my armband. That is all.
Hunter (115) – Legend! Whilst Libba plugs away for his 70's, Hunter continues to set up his deckchair on a wing and go to work. Congratulations if you got on board! He's the real deal.
Biggs (112) – It's hard to see a beneficiary out of Murphy and Johannisen's injuries, but Biggs should thrive without them. He continually links up the Doggies chains off half back and you know they will pursue that tactic. Value at $460k.
Hannebery (132) – I had my eyes on Hannebery as an underpriced midfielder but couldn't quite find the cash I needed. He's still awesome value this week ($555k) and is a perfect midfield option to trade in. We tend to get carried away with early season form, the fact is that all players will have ups and downs during the season. Right now it looks as though Dan is on the up!
Sidebottom (122) – Oh, you forgot about me? Their is some cracking value in the mids right now, Sidey is priced at just $553k! Owned by just 1% of coaches (Insane) he's one to have high on your watchlist.
Fyfe (137) – Bang! Trading in Fyfe for Rocky is the best move I've made all season… Fair enough I haven't made many but he's a gun! One poor game and people were throwing themselves overboard, well ain't that a shame. Fyfe is still underpriced at $560k and looks to be close to his best. Don't expect him to drop under 100 anytime soon…
Neale (132) – We all know Neale is capable of monster scores, it's those poor performances in between that we all want ironed out. Increasing his score by 53 points this week, I'm not sure he's there yet… A much needed ton!
Waite (120) – I suppose it's about time I recognised that Jarrad Waite is averaging 114.3. Ok, that's done now. You want more? Can't say I've seen a North Melbourne game this season but let's be realistic, at $500k+ it's a no.
Wells (101) – Lastly Wellsy needs a mention, he's averaging 90! Amidst all the carnage we tend to ignore the blokes just 'getting it done', it's great to have Wells back to his best. He's not going anywhere anytime soon. *Guaranteed injury next week*
Losers
Mitchell (60) – Make no mistake, this was ugly. However if you're expecting me to tear into my boy for one bad game then you've come to the wrong place. Sure he had an absolute nightmare of a game, that second half was painful to watch. However even the best have an off day. Fact is that he's still averaging 111.5, but sure go ahead and abuse him… And yes he was my captain as well. Such was this weekend.
Martin (56) – OR SHOULD I SAY STEVEN MAY. Last year he cursed us all by knocking out Rockliff, however that could be considered unfortunate. His hit today was a complete thug act. Stef was on track for a big ton, that was before May decided to run past the ball, line him up and polax him. It would have been bad enough to hit him legally but no, not on Steven May's watch. No, he had to jump 4 feet off the ground and pulverize Martin's skull. Enjoy the next 6 weeks off, or don't, it won't bother me. Let's just pray Stef wakes up in time for next week… I mean makes it up. Value isn't such a big deal if we can hold onto him, if we have to trade him however… That's a tough blow to take.
Lambert (57) – I watched Lambert live against Collingwood and quickly snatched him up in my draft league. He looked to be running through the midfield, but that fallacy is well and truly over. I got the chance to watch him again this week and I've dropped him even quicker. He'll have a good game here and there when Richmond decide to turn up, but you'll be putting up with more shockers than not.
Hampson (3) – This is probably one of the few occasions in AFL history when a team would have been better playing with 21. If Hampson wasn't already enough of a liability (Harsh), he certainly was playing on one leg. Funny thing is I almost wished I'd picked him over Leuey… Bullet dodged.
Dangerfield (86) – Considering that we were all scrambling for bank loans to grab Danger after Round 1, he hasn't exactly proved to be the must have he looked at the time. A 3 round average of 86 doesn't make for good reading, the 50% of the competition who don't own him are now licking their lips!
Ruggles (50) – Tom Ruggles. More like Tom Struggles (Nomination for most appalling joke of the year?). Park him safely on your bench.
Howe (43) – Yeah look, this is one of those calls a lot of us will look back on and laugh at how delirious we get without football for 6 months. Not even the Hawks could help Howe, I'm not sure where you go from there…
Rosa (60) – The wheels fell off the Gold Coast bandwagon on the weekend and Matt Rosa fell down with it. I love his work, but he's a downhill skier. Don't expect much when Gold Coast aren't winning…
Lonergan (56) – This was supposed to be the week Jesse dominated through the mids, but it's just not happening. He seems to get lost around the ground and isn't quite at the standard just yet. Talented player, but not a Fantasy player. Fantasia must be looking pretty this week if you have a trade up your sleeve…
Prestia (45) – Not relevant you say? In hindsight I needed a simple 73 points to win my draft matchup, THANKS FOR NOTHING. 19 disposals for 45 points, that's an impressively sh*t ratio.
Murphy (35) – What happened here? Sure I've read he had a bad head knock but that wasn't before he'd played over half a game. Another potential bargain, that is if he ever gets that 2012 form back… So probably not a bargain at all.
Graham (50) – And to think we were getting frustrated with just 70-80 from Graham. He was high on my watchlist pre-season but Murphy returning was always the worry… Turns out they're both tripe.
Scully (65) – Crash, BURN. When our squads are struggling, never fight fire with fire. If you started with him though, laugh it off, take the cash and run.
Gray (55) – Sam, we're going to need to chat. Those who saw this thrashing will need to fill me in. Was it just that Port can't win the ball? Was he still playing through the midfield? Did they not play enough INXS in the change rooms? Something has gone horribly wrong over in Adelaide… Other than the City itself. *Braces for impact*
Sheridan (57) – Next.
Barlow (75) – From what I've heard Barlow attended 15 centre bounces against the Kangas. That should be positive news, but considering he won just 14 possessions for the game it simply confirms that he's way out of form. At least he can still tackle… If you couldn't tell Barlow became Merrett for me this week. Out with the old.
Bartel (70) – Last week I wanted to hold onto the hope that Bartel still had big numbers in him, but judging from what I saw on Saturday he went to the top of my trade list. Of course we now have about 15 injuries that take priority but such is Fantasy.
Davis (31) – Gold Coast will thrash Brisbane they said. Davis will outscore Mills they said. Useless. Nothing else to add here, Davis just earned himself a priority ticket to the scrap heap.
Martin (68) – Dusty is pretty good at running past a teammate to collect the handball, from there onwards it's all downhill. Half the time he just grubbers the kick, sometimes I wonder if he does it on purpose to make sure he gets the one-two. For such a talented player he isn't doing anywhere near enough during games, I won't be considering him until he starts winning his own ball again.
Blicavs (57) – Many coaches would have gone for the Blix in the hope of finding consistency, and I'm sure they have. Scores have been consistently crap this season and the Steeplechaser made sure that trend continued. Incredible.
Johannisen (70) – The Gods are just taking the piss. By Saturday night we were already hurting, I think most of us felt that Steven May hit in our lounge rooms. Not to mention our dodgeballers atrocious efforts. As if that wasn't bad enough, why not punish those who had made a brilliant selection! Sometimes Fantasy is complete ass, this was one of those weeks.
Unbeknown to me apparently some players actually had great games this weekend, here are the nominations…
Sam Mitchell – Sammy could probably use a Golden Stubby for retirement, but he's not there just yet. 44 disposals and 10 clearances? Deserved.
Zach Merrett – Who will win young or old? Merrett has earned this on the back of 4 incredible weeks and a 3 round average of 130. Another 8 tackles and 29 disposals helped him to 127, he's a star.
Nathan Fyfe – 29% of the competition will be more than happy to see Fyfe sitting in their midfield, a lazy 4 goals, 7 marks and 7 tackles helped him to 137 points.
Dan Hannebery – He owed his owners one and boy did he pay them back! Not only was he the sole Sydney player to crack the ton, he did it in style with 38 disposals and 132 points. Gun.
David Zaharakis – If it wasn't for his free kicks against Zaha could have gone huge this week. As it is he backed up his previous 3 weeks and still hasn't gone under 110. He racked up another 34 touches and is well worthy of a vote if you selected him for $415k!
Who gets your vote?
This Game Sh*ts Me
*Oh there's a ball?*
Was it the fact that Tom Mitchell hired a stunt double to fly to Adelaide? The fact that Port Adelaide and their Fantasy options are about as useful as an ejector seat in a helicopter? The fact that I haven't had a luxury trade since going on Holiday last year? The fact that a bloke I paid $630k for had his face piledriven through his skull? No, it's all these things combined. May I present to you the Snowball effect, DT style. It tends to start with a minor inconvenience, in this case it was Richmond taking 22 witches hats across to the West. That was ok though, things could only get better. Geelong thought they had to play like a VFL team to match Essendon, another slight bummer. Then the snowball started building. Steven May sent Stef into the next Century (Enough mentions yet?), not ideal to say the least. Later that night the competitions second highest averaging player went full retard, and AS IF THAT WASN'T ENOUGH JJ PULLS HIS HAMSTRING LAUNCHING ONE FROM 80 (55). Oh you thought the snowball was done there? By now it had momentum, so it was no surprise to me turning on the TV to find Shaw on 13 points midway through the second term. It was only by the third term that I actually realised Sam Gray was playing, that was a pleasant surprise. Better than a 0 at least??? Of course this downward spiral continued all weekend until we were left googling for the nearest cliff. Or not caring at all. And that's why this game sh*ts me.
The Other Bits and Pieces
Anyway… I actually did well again! It's my sworn duty to stick a rocket up these players but luckily I avoided some of it. 1984! I honestly thought this would be an average score, turns out a lot of popular players must have come undone. If you'd told me before the season that Elliot Yeo and 6 Essendon players would be carrying me up the rankings I'd have labelled you insane. Let me know about your horror story in the comments, you know I love a good rage. If you cracked 2k take your smugness elsewhere. As far as overall rankings are concerned, I'm breaching the top 1k! How many of us will stay here is another question, it seems experienced coaches are struggling this season but they won't stay down for long! Good luck next week to you all, may my team do slightly better than yours!