Jeppa's Juniors – Round 3
Jeppa is on holidays this week, but the Juniors show must go on. Enjoy a special Twitter-fied edition with the rookie guru's own trades revealed.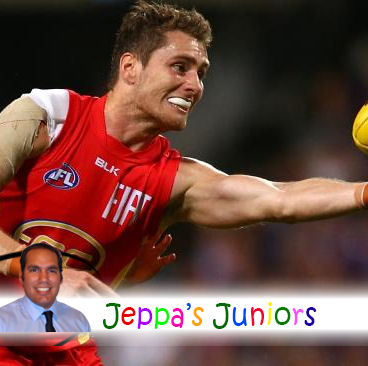 'Kia ora' (hello in Maori) Fantasy coaches. I'm on holidays in New Zealand this week so this is a short, Q&A version of Jeppa's Juniors…
Just Quickly
There is no denying Jacob Weitering's talent but I suspect Jake Stringer will give him a touch up on Saturday. Remember, young key defenders usually give us yoyo like scores.
Clay Cameron has been the surprise 'junior' thus far after averaging 75 Fantasy points over the first three rounds. Those looking to trade him in should note that if Schade isn't named for the injured Rory Thompson then Cameron will likely play a stopping role at full back which will significantly affect his scoring.
Don't panic about Darcy Parish. Blondie was handball happy against Port last Friday night, which is a trend that I do not expect to continue.
Q&A
https://twitter.com/jmaccc22/status/719740216534106112?p=v
Hewett. His days seem numbered after Longmire used him sparingly last week. Remember Mills is a jet yet to play a good game and I'm confident that those 70+ Fantasy scores aren't too far away.
https://twitter.com/RamboTamboDT/status/719797834522832896?p=v
Go with Ruggles first. He didn't look out of place and was named amongst the Cats best players on debut! 76 Fantasy points that included 0 tackles can be seen as a positive also.
@JeppaDT @DTTALK harwood and howe to ruggles and byrne a safe bet? Frees up cash for dpp's in a few weeks #JeppasJuniors

— Blake Reynolds (@blazerlad) April 12, 2016
Awesome trades! I highly recommend banking the cash now so you can bring in the big guns next week or the week after.
https://twitter.com/JHunts98/status/719784595386793984?p=v
Aside from Ruggles and Byrne, next on the list would be Ben Keays. Keays is a big ball winner and he'll be a very handy cashcow. The young Lions midfielder has a breakeven of 33 in Fantasy so it's not a train smash if you don't bring him in this week. Nathan Freeman is a while away from senior footy.
@JeppaDT more on field choices ruggles/byrne/cameron and hewett/davis/menadue/ellis need 2 mids again and already thinking cameron in def

— Brandon Gough (@BrandonGough2) April 12, 2016
Given that the Cats play Essendon, I'd start Ruggles. As for the mids, it has to be Menadue and Davis. Menadue will enjoy the vast spaces of Subiaco Oval on Friday night and Davis is likely to do well against the Lions.
Keep Your Eye On
Christian Petracca and Ben Keays are on the cusp of making their AFL debuts after another strong week in the reserves. Petracca is all class and he'd dominate against a loose checking Magpie outfit. As for Keays, well I'm flabbergasted as to why he wasn't named in Round 3. Keays had another 30+ possession game in the NEAFL and is miles ahead of guys like Claye Beams and Ryan Lester in my opinion.
Darcy Tucker was the Docker's emergency held back from the WAFL last week meaning he's very close to playing senior footy. He's a ball magnet and Fantasy relevant but I'd like to see what he does on the big stage before trading him in.
Note that Josh Dunkley is at good odds to replace injured warrior, Bob Murphy so don't trade the youngster out just yet.
Jeppa's Trades
AFL Fantasy
With no injury concerns, Hewett is in my firing line. I've already got Byrne so Hewett to Ruggles (via Jesse Lonergan who should do well against Brisbane) seems sensible. I couldn't offload Barlow last week and even though he scored 99 against West Coast, he's still not convincing me. Barlow to the cheaper Mitch Duncan (via Ben Kennedy) makes sense. The big positive with these trades is that I'll have $129,000 to play with next week for my first potential upgrade! Here's my Fantasy team after trades…
AFL Dreamteam
Starting with $132,900 in the bank gives me a look at bringing in a big fish and in the limited trades game, you make changes for the long term! Unfortunately, the Seedsman experiment hasn't worked out so he's offloaded to Ruggles (a week early I know). I can now upgrade Hewett to guaranteed Top 6 forward, Zach Merrett. The negative here is that I need to keep Harwood for another week. Here's my Dreamteam after trades…
Feel free to ask me a question below and don't forget to add me on Twitter @JeppaDT for all things Fantasy and more. Happy trading!