What the ruck? – Ep. 75
Goldy v Gawn was epic to watch and there were plenty of names on the lips of AFL Fantasy coaches worth discussing out of round three.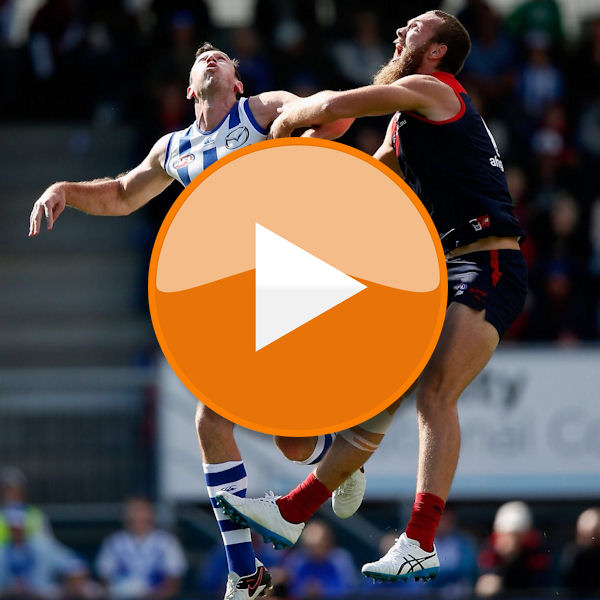 Scores were a bit higher for us this week than last but we have a few dilemmas with what to do with our two trades this week. The boys discuss some of the big names and issues on the lips of Fantasy coaches such as Michael Barlow and the rucks. Your questions are answered via Twitter and Facebook as we gear up for round four.
Click here to subscribe on iTunes. (Please leave a rating and review to help us move up the charts).
CLUB
PTS
FOR
>100
FOR
>120
FOR
PTS
AG
>100
AG
>120
AG
ADE
1601
2
0.6
1552
3
2
BL
1293
1.3
0.3
1662
4.3
1.3
CAR
1493
2.3
0.6
1603
3
1.6
COLL
1434
2.6
0
1729.3
5
2
ESS
1694.3
5.3
1.3
1556
3
1
FRE
1493.3
1.6
0.6
1686.3
5
1
GC
1677.3
4
2.3
1470.3
2.6
0.6
GEE
1546.3
3
0.6
1467.6
2.3
1
GWS
1550.6
3.3
0.3
1471
2
0.3
HAW
1660
4
1.3
1520
2
1
MELB
1416
1.3
0
1611
4.3
1.3
NM
1507
2.3
1.3
1401.6
1.3
0
PA
1559.3
3.3
1.3
1716
5
1.6
RICH
1582
3.6
1.3
1532.3
2
0.6
STK
1685.3
3.6
2
1681.6
4.6
1
SYD
1629.6
4.6
1.3
1469
2.3
0
WB
1843.3
4.6
1.6
1481.3
1.6
0
WC
1606.6
4
1
1584
3.6
1.3