Versus: Round 3
Who do we replace Rocky with? Tom looks at a few possible options.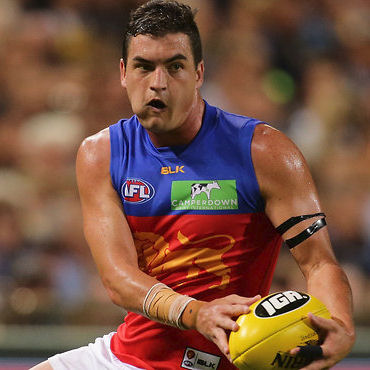 With well known Fantasy pig Tom Rockliff succumbing to a dodgy calf, many coaches will look to offload him. But who do we trade in to replace him with. You could play top dollar for an 'uber' premium or simply swap him with a similarly priced player. Others may look trade in a mid-pricer on the rise like Hunter or Zaharakis. The round 3 addition of Versus will hopefully make things a little clearer in this time of great need.
Jack Steven ($615,000) V Sam Mitchell ($601,000)
Star St.Kilda midfielder Jack Steven really stepped up his games last year, resulting in a breakout season. His average jumped from a respectable 86 to a mesmerizing 111 points in the space of just one pre-season. On various occasions, Steven was identified as a dangerous play maker by opposition who decided to tag the 26 year old. However he still managed to post some very consistent scores. Steven has an excellent combination of electric outside speed and raw ball-winning ability. Steven has started the 2016 season where he left off in 2015, collecting 36 disposals, 2 marks, 5 tackles and 123 Fantasy points in round 1. Steven also managed 7 clearances, 8 inside-50's and a goal, although he also recorded a poor disposal efficiency of 44.4%. Unfortunately for the Saints, Port Adelaide's dominant final term was enough to seal a first up win. On this occasion, Steven and ruckman Tom Hickey were easily St.Kilda's best players. The following week, Steven and the Saints faced an up and about Western Bulldogs team. As expected, the 'Dogs midfield and defence proved too much to handle. The Bulldogs incredible defence consisting of M.Boyd, Murphy, Johanissen, Suckling, Biggs and young gun Marcus Adams, had a whopping 150 disposals between them. Despite the loss, Steven again stood tall, with a 29 disposal, 3 mark, 5 tackle and 104 point game. Despite two inspiring games, Steven's price has dropped -$5,000, however he should be firmly in the mix for a top 8 midfield spot come the seasons end. With a break-even of 113, another outstanding performance is needed for his price to rise. Up next, the Saints face Collingwood at the MCG. The Magpies have conceded an average of 5.5 100's per game so far. After that, however, the Hawks (A), Giants (H), Demons (A) await the red, black and white outfit in what will be an interesting month of games as the Saints resume their quest for a first victory. Importantly, Steven has proven he can still score well in losses which may come in handy. Many coaches will look to offload Tom Rockliff this week and Steven should be high on the target list.
Sam Mitchell has been an A-grade midfielder for over ten years. At 33-years old with 286 games under his belt, Mitchell has showed no signs of slowing down in the opening two rounds. At just 179cm, surely teams would be able to nulify his output. However many critics believe Mitchell's 2015 season was his finest. He averaged 31.2 disposals along with 103 Fantasy points (a total of 2,518 points, his best tally to date). He again leads all comers with disposals in 2016. Mitchell has an ability to kick effectively on both sides of his body, a feature which many struggle to master throughout their entire career. Although he has spend the vast majority of his career in the midfield, Mitchell has also been trialled across half back where his decision making and elite skills are on show in a quarterback-type role. Against the Cats in the traditional Easter Monday clash, Mitchell again stamped his authority on the match with 36 disposals, 5 marks, 5 tackles and 124 points on a day where the reining premiers were beaten. In this match, Dangerfield was brilliant but Mitchell's performance was slightly underrated. Perhaps this was because a large portion of Dangerfield's disposals saw him bursting through packs or giving off flashy handball's whilst Mitchell's possessions were tight and often came from the bottom of packs. Just as you thought Mitchell could not get any better, he did just that, collecting 37 disposals, 8 marks, 6 tackles and a huge 146 Fantasy points. Those disposals came at an efficiency of 78%. Interestingly, Mitchell has spend an average of 91.5% of the past two games on the ground, meaning he has a greater chance of scoring more. With Hodge joining Liam Shiels, Jarryd Roughead and Bradley Hill on the sidelines, the Hawks will need the likes of Lewis and Mitchell to continue to lead the way. Arguably the best player to not yet win a Brownlow Medal, Mitchell is capable of tearing open games, he could well tear open head-to-head Fantasy match up's too!
Verdict: Two of the best midfielder's in the game, Steven and Mitchell will set you back a fair chunk of cash. However in return, you get almost guaranteed tons and will make every St.Kilda or Hawthorn game that extra bit satisfying. Both have been tagged in the past but they have managed to eclipse them with relative ease. If I had to choose one, I'd lean towards Steven as he is younger however both are excellent options, well worth the hefty investment.
Loading ...
Robbie Gray ($564,000) V Jack Macrae ($566,000) V Luke Parker ($560,000)
Robbie Gray has been a shining light for Port Adelaide in what has been a tricky start to season 2016. Gray's starring game against St.Kilda where he had 26 disposals, 4 marks, 5 tackles and kicked 4 goals for 125 Fantasy points, hauled the Power across the line in a tight contest. He also had 8 clearances, 3 rebounds from 50, a disposal efficiency of 73% and 4 inside 50's. His pace, silky skills and superb creativity make him hard to restrict at stoppages. It's hard to believe that in 2012, Gray suffered horrific knee injuries and missed the remainder of that year. However he is back to full potential now and has turned into one of the games best players. With back-to-back All-Australian selections, the duel best and fairest winner has an incredible eye for the goals. Last week, in the game that effectively stops the state, Gray turned it up, collecting a career high 37 disposals (including a career high 20 kicks). He was by far the best player for the Power in what was a fairly dour match for the Alberton based club. With an average of 126 Fantasy points, albeit just two games in, Gray looks set for a massive year. In the past four years, he has been given forward/midfield status. But that forward DPP was taken away from him ahead of this season. This came as a surprise to many, as Gray bagged 25 goals last year. He would've been a very good selection in the forward line however with the round 6 addition of DPP's, could Gray pick up that handy ability? With five goals already, Gray shapes as a likely candidate. With a manageable break-even of 71, his price tag is expected to climb even higher, especially as the Power have Essendon up next. They will look to bounce back from a disappointing showdown whilst Essendon deflated the Demons to claim their first win of 2016. There is lot of upside in Gray. He is owned by under 7% of coaches, is a Round 6 DPP chance, has favourable fixtures, a solid break-even and the ability to go 120+. A great selection for your midfield.
Selected by the Western Bulldogs with pick 6 in the 2012 Draft, Jack Macrae took just one year to find his feet at the highest level before storming his way into the 'elite' bracket. After recording an honest average of 63 in his debut year, Macrae has since posted consecutive 104 point averages. So far, his 191cm and 83kg frame has seen him spend time as an inside and outside midfielder. With tough centre-man Tom Liberatore missing the entire 2015 through injury, Macrae was forced to cover the gaping hole left in the midfield. "Jacko" as he is better known as at Whitten Oval, endured an up-and-down start to the season with scores of 107, 93, 78, 118, 79 and 90. These inconsistent performances led to his omission ahead of round 7. But like all proven stars, Macrae took it on the chin, worked hard at his weaknesses and returned an even better player. Immediately after his re-entrance to the senior team two weeks later, Macrae recorded 26 disposals, 6 marks, 5 tackles and 99 Fantasy points in a performance which ignited a run of career-best matches. Across the next eight games, the midfielder posted returns of 130, 120, 117, 109, 143, 105, 116 and 106. During that period, his Fantasy cost rose $74,000 before topping out at $605,000, a price reserved for the games absolute A-graders. His tackling, marking and ball winning credentials improved dramatically in 2016. He dropped under 20 disposals just three times in 2015 despite spending small stages of matches in the forward line to evolve as a player. But as teams started to tag Macrae, a move to an inside role dragged out the best in the 21-year old. The Bulldogs play a string of fixtures at Etihad Stadium where they have blitzed their two opponents so far. There's no doubt 'Jacko' will be looking to improve after 107 and 89 point outings. He is a POD at around 1% ownership and could explode, if his form from the middle of last year returns.
It's fair to say Swans tough-nut Luke Parker hasn't missed a beat after spending the back end of 2015 on the sidelines. With scores of 135 and 106 in the opening rounds, Parker resembles excellent value at $560,000. During pre-season, some Fantasy coaches doubted his output with Sydney's midfield already consisting of Tom Mitchell (137 ave), Dan Hannebery (86 ave), Josh P Kennedy (84 ave), Kieren Jack (105 ave) and Jake Lloyd (91 ave); all of whom are capable of averaging over 100 (perhaps baring Lloyd). Without paying top dollar, you are getting someone who's in scintillating form, comes at a discounted price with a break-even of 81. Surely he would be owned by at least 10-15% of coaches; but no. Currently possessing an ownership percentage of around 8.5%, Parker backed up a best-on-ground performance against Collingwood with a 29 disposal, 6 mark, 2 tackle, 1 goal and 106 Fantasy point showing against Carlton. In that particular game, only Jake Lloyd was unable to post a score above 90 from Sydney's 'fantastic five' midfielder's, further proving they can all score well in the same team. Coming up, Sydney hosts cross-town rivals GWS. Parker had just 15 disposals and 61 points in his last derby. On top of that, the Giants have conceded the 6th least amount of Fantasy points, allowing an average of 1448. They also give up just 0.5 100's on average per match (ranked 1st) and are yet to concede a score of 120 or more (ranked equal 1st). These statistics are slightly worrying for Parker and the Swans, but their all-star midfield could prove too hard to contain. After the derby, Sydney faces Adelaide (ranked 2nd for points against), Hawthorn (ranked 4th for points against) and West Coast (ranked 12th for points against). It won't be easy for Parker to maintain his current standards, especially with a tough few games on the horizon, but he won't be tagged and should be around the top ten midfielder's come seasons end.
Verdict: All are capable of some mesmerising manoeuvres and have shown that they can go 120+. Bad injuries to Gray and Parker and poor form from Macrae have somewhat reinvented these three star midfielders. They are currently priced just outside the 'uber' premium mark but with a couple of good games, are genuine chances of joining the likes of Steven and Mitchell (x2). Based on his DPP possibility Gray is hard to beat. Macrae has some favourable fixtures but Parker's form is simply brilliant for his price. I'd go with the Swan in this case.
Loading ...
David Zaharakis ($470,000) V Lachie Hunter ($473,000)
David Zaharakis was inspirational in the Bombers first win of the season against the Demons. He collected 34 disposals, 7 marks, 5 tackles and 126 Fantasy points, lifting his deeply under manned team to a win. Zaharakis also posted a disposal efficiency of 70% and had 10 inside 50's. These stats, combined with his 26 uncontested possessions and 7 un-contested marks, suggest that Zaharakis is playing a role which should allow for plenty of 'easy touches', particularly out on the wing. Zaharakis was below-par in 2015 with injuries severely restricting his output. Renowned for his speed and agility, many coaches assumed that with the likes of Stanton, Watson and Heppell suspended, opponents would tag Zaharakis in a bid to reduce his run and carry. But already, 'Zaka' has recorded career best disposal tallies. Although it is only two matches into the season, he is averaging 125 Fantasy points, an increase of 43.1 points on his career average. Surely he will not be able to maintain this average for the entire year, however an average of 95-100 is not beyond the 26 year-old. A disappointed Port Adelaide team await Essendon who are currently high on confidence after defying the critics. The Power have leaked an average of 1754.5 points against (the 2nd highest points against), conceded an average of 5 100's (the equal 2nd most) and 2 scores of 120+ (the equal 1st most). With those statistics in mind, picking Zaharakis this week may not be such a bad idea. Geelong (H), Collingwood (A) and Carlton (A) face the Bombers in rounds 4, 5 and 6. In terms of price, Zaharakis has already risen $55,000 and with a more than achievable break even of 30, it may only take a couple of weeks for his price to be around the $550,000 mark. As the Bombers will inevitably loose the majority of games this year, Fantasy coaches will hope Zaharakis can continue to score well and provide a profitable stepping stone option.
Bulldogs midfielder Lachie Hunter has started the 2016 season like a house on fire, with hauls of 108 and 130 Fantasy points. However the same can not be said for his 2015 season. After spending the opening five rounds in the VFL, Hunter was eventually given a shot at AFL level, albeit as the sub, where he scored 35 points from 44% TOG. Despite a narrow loss to the Saints, Hunter retained his place and again started as the substitute the following week, this time scoring 44 points from 31% TOG. These promising efforts resulted in him being given a proper chance at the top level. However he only recorded a mere 63 points. Consequently, he was dropped back to the VFL where he spend the next five games. In round 15, Hunter was recalled only to be handed the green vest for the third time in four games. But from round 17, Hunter's AFL career has taken off. He scored consecutive 120+ scores, ended the season with four tonnes and averaged 29 disposals from his last eight games of the season. It seems as if Hunter has continued where he left off. One of the 'Dogs best in their win over St.Kilda, Hunter was allowed to roam free, mostly on the wing, and clocked up a game-high 35 disposals. Whether teams allow this in future games remains to be seen. The Western Bulldogs favourable fixtures have already been mentioned and could be a deciding factor in many comparisons. Interestingly, Hunter averaged 89.4 in his seven games at Etihad Stadium last year, including two vest affected matches. It seems as if the Bulldogs play a very attacking, Fantasy friendly game which has aided players like Suckling, Johanissen, Boyd and Murphy. A break-even of 38 should see his price exceed $500,000. An excellent, in-form option.
Verdict: There may be a certain level of bias in this decision as I am a proud owner, but I'd go for Hunter here. Although he has shown no signs of backing down, surely Zaharakis' points will drop back down to around the 90 mark. On the other hand, I see Hunter as being more likely to average 100. Both will make cash quickly and deliver solid averages, but it's Hunter in my opinion.
Loading ...
I've given you my verdict, now the rest is up to you. Obviously Tom Mitchell is close to a must have in my books so try and make him your number one target. I'd always recommend trading in as many players who are likely to be in the top 8 as possible. However this year, mid-priced players such as Hunter and Zaharakis have shown extremely promising signs. It may come down to the cash you have to spend.
Thanks for reading and good luck for round 3!